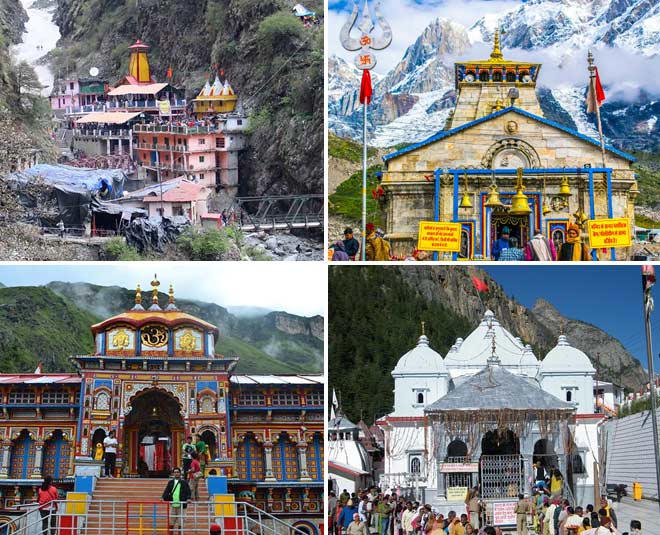 Introduction
Uttarakhand is said to be the home of the 'Devbhoomi' gods, and the high peaks of the Himalayas are said to be the home of the gods. Char Dham's famous temples are located in the Garhwal Himalayas. Char Dham Yatra contains his four sacred shrines in Hinduism named Badrinath, Kedarnath, Gangotri, and Yamunotri. 
All four sacred dams belong to different deities, as the Badrinath temple is dedicated to Lord Vishnu, the Kedarnath temple is dedicated to Lord Shiva, and Gangotri and Yamunotri are dedicated to goddesses Ganga and Yamuna. Char Dham Yatra is the most devotional and spiritual tour in Uttarakhand.
The Beauty of this place
The beautiful valleys of the great Himalayas proudly account for a thousand years of legends and history by contemplating these sacred shrines in various districts such as Uttarkashi, Chamoli, and Rudraprayag on the majestic Garhwal hills. I'm here. Char Dham Sacred Yatra was founded by the great philosopher.
And reformer His Adi Guru Shankaracharya in the 8th century. Char Dham's sacred yantras start from the Gate of the Gods of Haridwar, which is well connected to all four temples. A glorious expedition to famous shrines brings many enchanting views and many memories. Badrinath
Be enchanted by the breathtaking beauty of nature. The actual shrines visited at the start of this sacred yatra are Yamunotri, then Gangotri, Kedarnath, and Badrinath. Traveling from Char Dham is very simple and easy. All roads are well connected. A brief description of Char Dham Yatra is given below.
Badrinath Dham Route Map
Located at an altitude of 3133 m above sea level, on the left side of the Alaknanda River. This sacred place is dedicated to Lord Vishnu and legend has it that Lord Vishnu meditated at this place.
Main Places Visited:
Pandukeshwar, Yog Dhyan Badri Temple, Mana Village, Satpant Lake, Tapta Kund, Neelkanth Peak, Chalan Paduka, Mata Murti Temple, Narad Kund, Bhim Pur, Ganesh Cave, Brahma Kapar, Sheshnetra, Vias Cave, etc.
Kedarnath Dam Route Map
The temple is located at an altitude of 3584 m above sea level and is followed by the Mandakini River. Kedarnath is one of the twelve jyotirlingas of Lord Shiva. Access to Kedarnath is very easy and the route from Kedarnath is well-maintained. The famous Jyotir Ring of Lord Shiva is a must-see place where Lord Shiva manifests his presence as a fiery pillar of light.
Destination:
Delhi to Rishikesh 231 km → Rishikesh to Devprayag 74 km → Devprayag to Srinagar 35 km → Srinagar to Rudraprayag 33 km → Rudraprayag to Tilwara 9 km → Tilwara to Agastyamuni 10 km → Agastyamuni to Kund 15 km → Kund to Guptkashi 5 km → Guptkashi to Phata 11 km → Phata to Rampur 9 km → Rampur to SonPrayag 3 km → SonPrayag to Gaurikund 5 km → (NEW ROAD Kedarnath after 2013 floods) Gaurikund to Jungle Chatti 4 km -> Jungle Chatti to Bheem Bali 3 km -> Bheem Bali to Lincholi 4 km → Lincholi to Kedarnath 4 km.
Gangotri Route Map Dham
The beautiful Gangotri Temple is located at 3200 meters above sea level in Uttarkashi, a place where thousands of devotees visit to wash away their sins in the urgency of salvation. . The sacred river Ganga flows with purity and peace.
Important places to visit:
Gangnani, Kedartal, Gaumukh, Gangotri Temple, Bhaironghati, Bhojbasa, Jalmagna Shivlinga, Tapovan.
Destination:
Delhi to Rishikesh 231 km → Rishikesh to Tehri 75 km → Tehri to Uttarkashi 117 km → Uttarkashi to Bhatwari 31 km → Bhatwari to Gangnani 15 km → Gangnani to Harsil 27 km → Harsil to Gangotri 25 km
Yamunotri Dham Route Map
This is the westernmost temple of the Garhwal region. Yamunotri is the source of the Yamuna River, famous for the temple of Goddess Yamuna and the sacred hot springs of Janki Chatti. Yamuna Temple was built by Maharaja Pratap Shah of Tehri Garhwal.
Important places to visit:
Yamunotri Temple, Saptarishi Kund, Surya Kund, Divya Shila, Hanuman Chatti, Kharsali.
Destination:
Delhi to Rishikesh 231 km → Rishikesh to Narendra Nagar 16 km → Narendra Nagar to Chama 46 km → Chamba to Brahmkhal 15 km → Brahmakal to Barkot 40 km → Barkot to Sayana Chatti 27 km → Sayana Chatti to Hanuman Chatti 6 km → Hanuman Chatti to Phool Chatti 5 km → Phool Chatti to Janki Chatti 3 km → Janki Chatti to Yamunotri 6 km.
How is it that 6streams are unique?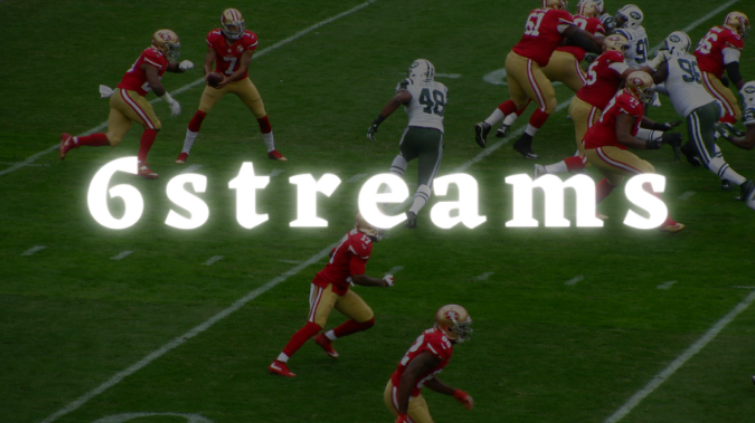 A well-known online feature known as 6streams offers some games channels. Viewers will never be bored with the amount and variety of sports programming on this site. Any sports channel, international and domestic can be viewed. The fact that it is a no-cost service is the most appealing feature. Contrary to many live-streaming services, you can stream lots of data without cost.
Additionally, despite not having any cost, this program gives you detours to a higher goal. With no cost to the site, you can view your preferred gaming channel for 1020p. It is like other traditional administrations with regards to accommodations and natural resources. All sports that include golf, tennis, American football, mixed martial arts, wrestling darts, soccer dashing, handball and volleyball are available through this site.
What is the 6streams Interface?
A website's user interface is the most crucial element. The interface in 6streams is simple to comprehend and explore. Because there's no clutter, anyone can navigate it with no difficulties. Professional companies promise to keep the site up-to-date so that visitors are able to access the latest information. There aren't any fake links that lead users to other websites that display advertising that is loud. 6streams is discreet and does not recommend its customers to external parties.
They provide the amazing relationship
There is a lot of confusion when browsing the web because a lot of websites are difficult to navigate. There's plenty of things to see on this fascinating website due to it being home to several gaming channels from different nations. 6streams has developed a number of categories for their channels to help customers to navigate through the site.
Finding someone who is happy with a decent goal even when they are free is nearly impossible. If you want to broadcast live games and other events, it's significantly more difficult to obtain high-quality broadcasts. Because the video quality on this site is superb 6streams is the winner for this reason. Users can stream high-quality video content for no cost.
A wonderful Enchanted Site
The real-time function is known as 6stream. Because of the popularity of this website for sports fans There are also a few intermediate users. Thanks to this site, avid sports fans can watch their favourite sports anytime they like without having to shell out an enormous amount of money on a tiny number of channels. There are several websites that are comparable to 6streams, but 6streams stands out due several unique factors. There was some controversy over its legality, however the streaming service that was deemed to be a good choice quickly stole the spotlight. Let us know some things regarding the 6streams website.
Conclusion
Many websites are unorganized that makes users frustrated when surfing the web. The streaming of NFL live online is an excellent way to keep track of your favourite teams and players throughout the course of the season as this intriguing website hosts a number of sports channels from various countries. It's not only practical, but also affordable.
NFL live streams are accessible on streaming services like Netflix and Hulu for those who want to stream NFL games without cable subscription. NFL live streams are available on a variety of websites such as YouTube as well as Twitch.tv.
Different designs of Trousers give boys a stylish and comfy look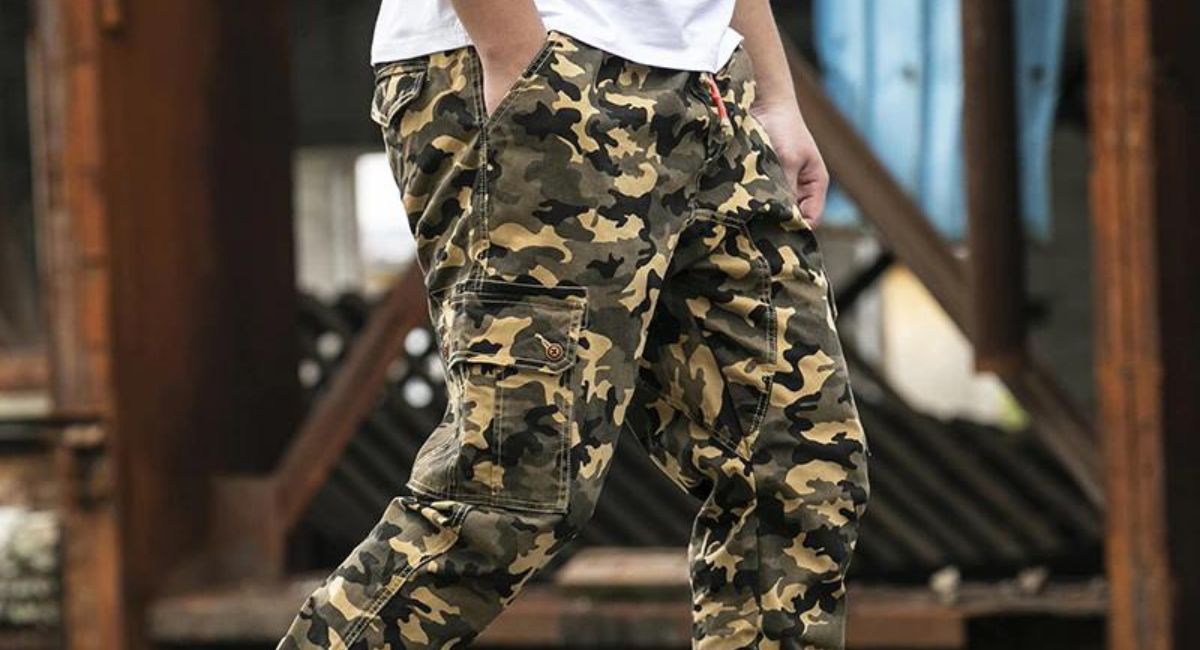 Are you looking for a pair of trousers that are as stylish and comfortable? We've got you covered! Our range of trousers designs includes everything from casual jeans to dressier styles, from skinny jeans to wide-leg pants. Our products are made from top-quality materials and have been carefully selected to ensure they will last through the long term. We also have a range of belt types available for your boys' trousers so that you can choose the perfect fit for your child. Whether your child is tall or short, skinny or chubby, we've got something for everybody!
No matter what age you are, there's a style of pants for you! Whether it's a pair of cut-offs or cargo pants, we've got the perfect style for your needs.
How to select the right one for you?
Boys are a big deal. When you were a kid, your parents were there to help you get dressed. But as you grow up, it's more and more up to you to figure out what's appropriate for your body type, what looks good on your friends, and how to make yourself look fabulous in the world. So we've got some tips! Here are some easy ways to make sure that your trousers always look sharp:
1) Go for fitted instead of baggy. If your pants are too baggy, they won't look good with a belt or shoes—and they'll probably be uncomfortable too. So go for something that fits snugly without being tight.
2) Make sure the waistband sits flat to eliminate any visible gaps between where it ends and where it starts (called gapping). You can do this by turning up the bottom of your trousers or pulling them down over a pair of socks—but either way, make sure that they don't ride up too high on your waist!
Boys love to wear trousers. They like the way they look and feel and want the confidence that comes with wearing them. There are many different types of trousers for boys, including: -Jeans -Chinos -Dungarees (pajamas)
Choosing stylish trousers for boys can be a challenge
There are so many styles, colors, and fabrics that it can take time to decide what to choose. So, some tips to help you find the right fit are mentioned here: Start with your body type. Are you more muscular or lean? It will help determine which clothes will look better on you. What is your style? If you like classic menswear and want something that looks good with a suit, then try a pair of dark pants or chinos. If you like comfort and casualness, wear light-wash jeans or cargo shorts.
Choose the perfect trouser for your boy. Whether a child or a man, your son will benefit from wearing stylish trousers as part of his wardrobe. But choosing the right style for him can be a challenge. Here are some tips to help you make sure he looks good:
–Choose the right color: Your son's trousers should match the color of his shirt and tie, so look at all three in the same light when choosing. If they don't match, choose something else (like khaki or navy blue).
–Try different fits: Men's trousers have many different fits, so try on several styles before buying them. Try different sizes to get one that fits well and feels comfortable on his body. -Look for quality fabrics: Look at the label on each item you buy—it should say "100% cotton" or "65% polyester/35% cotton." These fabrics are lightweight and breathable, which makes them perfect for warm weather or hot conditions like summertime! -Don't overdo it: It's tempting to buy an entire outfit at once, but remember that style takes time—you can't expect your boy.
How to choose the right pair of trousers?
Choosing the right pair of trousers for your boy is more complex than it seems. There are a lot of factors that you should consider before making a purchase, and we're here to help. Regarding style, you should keep a few things in mind: 1. The fabric used for the trousers should be lightweight and breathable. Your child mustn't be overheating when they wear these pants because they'll be outdoors more often than not. 2. The waistband should have enough room so your boy isn't feeling constricted while wearing them, but not so much that he can't move while they're on his body. 3. The trouser length should be long enough so that you will be fine getting these pants on or off your child during playtime or physical activities at school (e.g., sports).
Conclusion
You've finally decided on your trouser style. Congratulations! We're so proud of you for taking a risk and trying something new. But before you start getting excited about what to wear with your new trousers, we want to ensure that you know exactly how to wear them. We want you to know that there isn't one specific way to wear trousers. You can wear them with anything from a t-shirt and sneakers to a blazer and tie, and the endless possibilities!
Things to Consider While Buying Art Online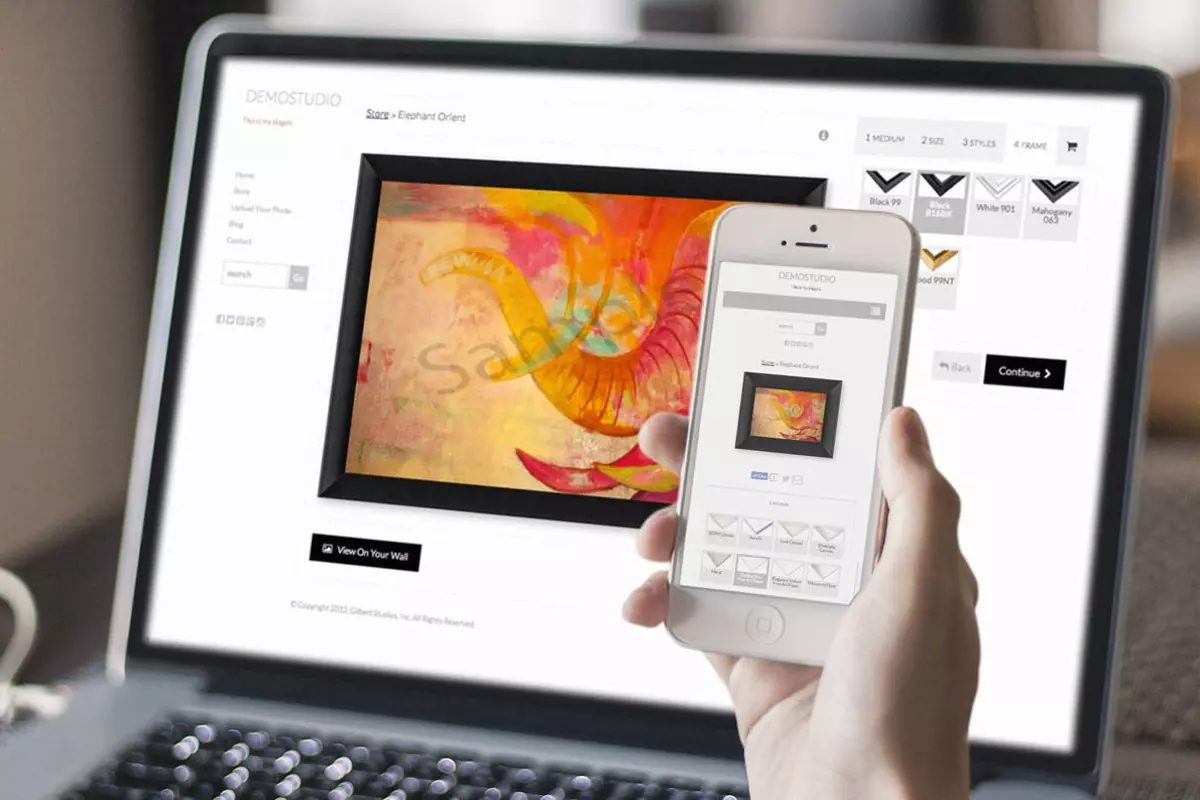 Online shopping is not only trending but people love it when they can order and get their order at their doorstep. People consider ordering goods from online stores to be a time-saving and money-saving technique. However, they find it difficult to order art online as they remain concerned about the quality and condition of the artwork. Art on 7th is a recommended art gallery that every art lover should visit before making their buying decision.
Before leaving, check into this guide where we are going to share some ideas for buying art online.
– Deep research
If you are used to buying stuff online, you may know the importance of research before spending anything. So, buying art online can work out just fine if you spend your time researching before placing an order. Whether you are looking to buy a painting, sculpture, or any other form of art, this is a plus given the current trend of the market. It's better to have a clear insight into artistry than to rely on someone's suggestions.
– Beware of Unauthorized Artifacts
The market is full of duplicate products. When ordering anything online – especially something like artwork – it is intimidating to ensure the authenticity of the product on the market. Sometimes the painting is re-applied with thicker paint to make it look original. However, there are many websites that sell standard artworks and have a license to sell them online. So, make sure you are buying from a licensed website. It is better to compare the artworks of the artist to understand the way, quality, prints, designs, and signatures of their work. Pay special attention and check whether the prints are numbered or not. The best thing is to do your homework before jumping to any conclusion.
– Source of purchase
In many situations, online sellers are dealers who act as an intermediary between the artist and the audience and profit from the sale. It is suggested to verify the agent's longevity in the business to evaluate their authenticity and reliability for purchase. It is suitable if you can buy it directly from the artist. Many artists like direct purchases because it can help them interact with their clients.
– Find out about the artist
It is always better to cross-check and research the artist before making an online purchase. Spend some time checking out his/her profile or work, whether he or she is recognized in the local market or has a powerful image internationally. Awards and recognitions can say a lot about an artist, so you can determine whether he/she is genuine or not through his/her achievements.
– Pay a fair price for the artwork
It's worth paying a fair price for artwork rather than overvaluing the craft. As mentioned earlier, beware of duplicate work that sellers are selling at discounted prices compared to the original price. Compare artwork's prices, quality, and condition before determining final payment. There is no doubt that buying art online is cheap but comparing prices is essential to get the best deal. When some sellers sell the same artwork for a lower price, you will need to double-check its quality and condition. No one would want to buy a duplicate art piece for their home or office.
In short,
Buying art online is certainly cool, but a few ideas can save you time, money, and effort. Explore the various arts at Art on 7th Gallery to understand the depth, versatility, originality, and class of modern and traditional art and design.