What to Look for in a CCaaS Provider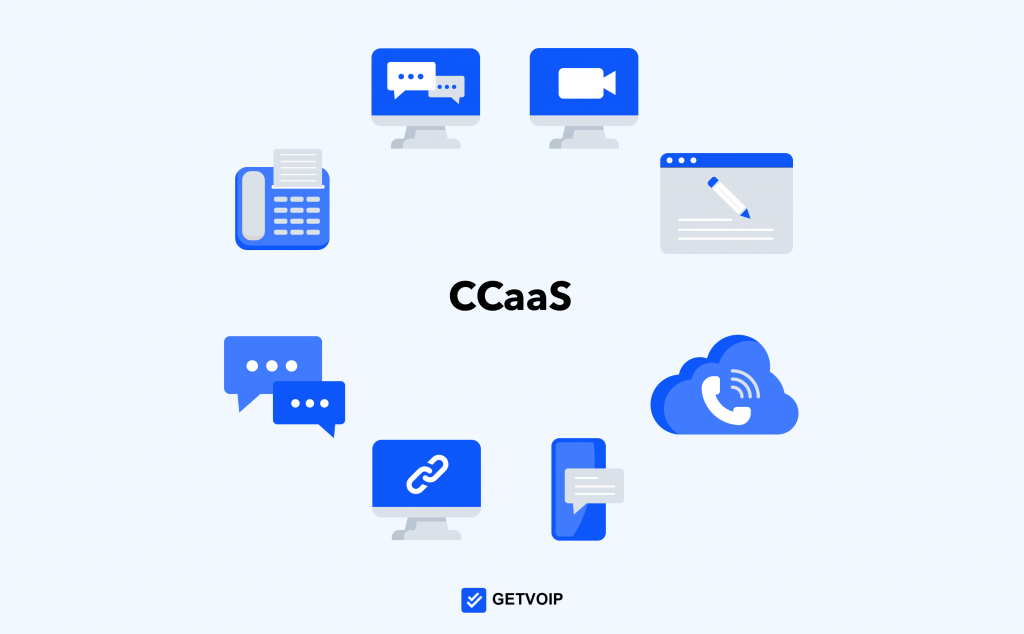 CCaaS (Contact Center as a Service) solutions enable businesses to automate the customer service experience. In addition, these cloud-based services eliminate the need for costly on-premises equipment, staff, maintenance, and upgrades.
Some CCaaS providers offer integration capabilities with other business systems like CRM platforms, call center software, business VoIP service, and project management software. It allows staff members across departments to work more efficiently in real-time.
Scalability
The scalability of your CCaaS provider will impact how you can adapt to your changing needs. For example, if you need to add channels or capacity quickly, your provider should be able to accommodate that with a quick and easy process.
Scalability ensures you have the tools to help your customer service team provide an engaging and personalized experience. Look for a CCaaS provider that offers omnichannel support, allowing customers to contact you through multiple channels and containing all your customer information in one location.
Your CCaaS provider should also offer analytics and data reporting to help you gain valuable business insights from your customer interactions. These capabilities will help you improve your customer service and drive greater satisfaction.
Lastly, your CCaaS provider should have the right industry and customer service expertise to deliver results for your organization. It will ensure your CCaaS solution will be designed to meet your specific needs, resulting in an efficient and effective experience for your agents and customers.
Automation
CCaaS is a cloud-based platform that allows businesses to connect with customers across multiple channels. It also automates workflows and offers an array of advanced features. These include call recording, real-time analytics, and omnichannel capabilities.
Moreover, many CCaaS providers offer integrations with other business systems. These include CRM platforms, phone software, and project management software.
It makes it easier for staff members to work with clients on multiple devices and from different locations. It also increases productivity and employee satisfaction.
In addition, CCaaS providers often provide automated support options such as chatbot technology, which can improve customer experience and reduce response time. It can also free up staff members to focus on more complex tasks and reduce costs.
CCaaS solutions utilize cloud technology to deliver a streamlined customer experience, unlike legacy phone systems. They also allow agents to field queries through various channels such as phone calls, email, social media, and live chat. Combined with a unified agent workspace, agents are always in tune with customer conversations on their preferred channel.
Analytics
CCaaS providers offer a range of analytics capabilities to help businesses gain valuable insight into their contact center operations. These include automated reports, real-time dashboards, and customer feedback surveys to help organizations improve their service and increase customer satisfaction.
In addition, many CCaaS providers offer AI-based automation tools that allow companies to reduce agent workload, optimize routing, and enhance customer experiences. These features can improve agent productivity and boost first-call resolution rates.
A quality CCaaS provider will also provide integrations with other commercial software programs like CRM. It will give agents instant access to relevant information, allowing them to deliver better service and meet customers' expectations.
Another CCaaS trend is the shift towards AI-enabled communications, allowing customers to interact with organizations via chatbots and other artificial intelligence-powered platforms. It enables businesses to automate repetitive tasks and enhance customer experience through improved customer engagement across phone, email, SMS messaging, web chat, and social media.
Integrations
CCaaS providers have integrations with various business systems, which help customers streamline processes and enable staff members to work together more efficiently. These include CRM platforms, project management software, and customer engagement tools such as ticketing apps.
Integrated CRM is also essential as it provides agents with detailed customer information when interacting with a caller. As a result, it helps them to understand the issue and offer a better solution.
Similarly, CCaaS providers have scalability and automation features that help businesses handle large volumes of calls. They also provide security measures that meet industry standards and safeguard data. Moreover, they offer real-time analytics and reports that can help businesses to gain insights into their business. Lastly, these services are hosted in data centers with firewalls and redundancy systems to ensure the safety of customer communication.
Security
Whether you have an in-house or outsourced contact center, you'll want to look for a CCaaS provider with reliable security and stability. A good provider can offer uptime averaging 99%+ and a top-notch support team to ensure the health and integrity of your contact center.
You should also check the company's data security capabilities, including network and privacy protection. CCaaS platforms store customer data in the cloud, making it much more secure than on-premise storage.
CX and industry experience are essential considerations when selecting a CCaaS provider. A provider with this knowledge and proven results will help you improve customer service and ensure it meets your business goals.
CCaaS solutions can include various features and functionalities, from automated IVRs to self-service options and workflow automation tools. These features can allow your agents to work more efficiently, freeing them up to handle higher-touch, complex support issues or make more outbound calls. In addition, depending on your specific needs, you can purchase add-ons from the vendor to enhance their platform.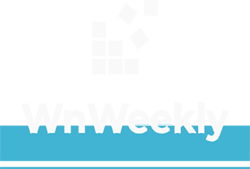 A Guide on Just Sold Postcards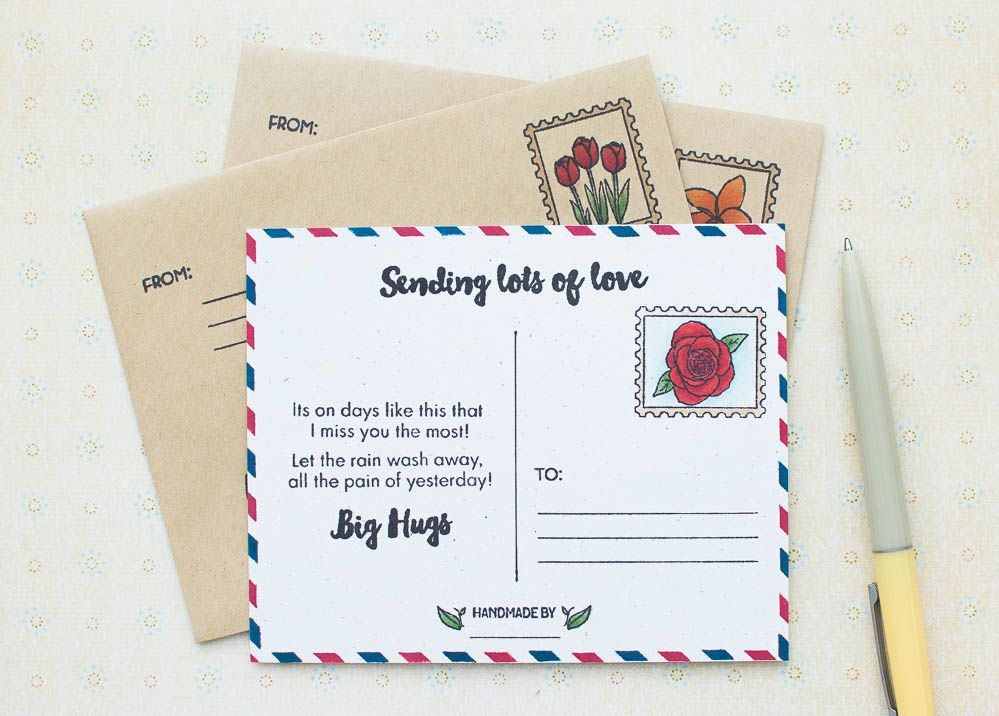 People are likely to be eager to learn more about what you've to offer when they see postcards in their mailbox. They'll also have the chance to get in touch with you if they want to find out more regarding your offerings or purchase a home.
With just sold postcards, realtors can promote their real estate business and attract new customers. It is simple, affordable, and effective. Increasing leads is the main objective of using these postcards to make the most out of business.
What Is a Just Sold Postcard?
It is sent to the client by the agent to show what they have been doing and promote themselves.
The fundamental tenet of this method is that when individuals receive the card, they will remember the contact information, the realtor's name, and the latest developments in their work.
Consequently, clients might get in touch with realtors while searching for their next property. Mentioning the house's selling price and how it looked while it was on the market will also help.
The following items are likely to be found in Just Sold postcards:
Home's Final Closing Date
After completing the required paperwork, the real estate agent must establish a definitive closing date when selling a house. This guarantees the clients that everything moves forward swiftly while selling the house.
Don't let prospective buyers pass you by because they were unaware of the closing date or could not reach their broker in time.
Identifying Data
You should fill out the contact information field with your name, mobile number, and email address. This area is crucial since it enables readers to get in touch with you if they have any queries or worries regarding their real estate deals. This can help prevent deals from failing due to misunderstandings or miscommunication between parties.
Address and House Pictures
The most crucial details on a recently sold postcard are the house location and the 6×9 full images with bright colors and glossy finish to get the client's attention. A property agent should provide as much information as possible to give prospective buyers a sense of what to expect when they visit.
Several reputed estate organizations provide Integrated Mail Proprietary Tracking System to help their customers locate the cards and the delivery time. Plus, they use AdobeInDesign templates to help customers modify the cards in their browsers.
Include it on your card if, for instance, a carport, a deck, or any other exterior feature has to be highlighted in the description. Include any space that might be used for hosting visitors, such as a dining table or outdoor kitchen.
Customer Testimonial
A client review is the most crucial element of a just-sold postcard. Here, the property agent explains to the customer how they may assist them in achieving their real estate objectives.
By doing this, you give your postcard personality and show your customers that they are more than just a name and mail address on the list. Your recommendation should be not only sincere and concise but also detailed and personal. The focus should be on what you accomplished for your customer and how it aided them in achieving their real estate objective.
ALL YOU NEED TO KNOW ABOUT KEDARKANTHA TREK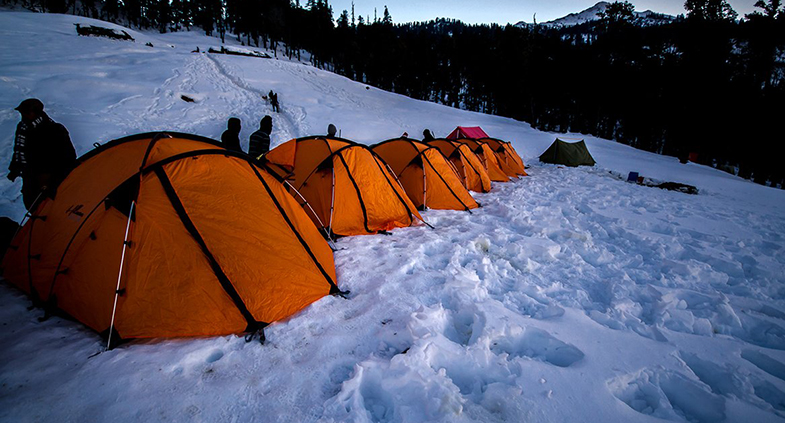 Introduction
In Uttarkashi, Uttarakhand kedarkantha is a popular winter trek destination. Where you will see the forests of pine as well as frozen lakes like Juda ka Talab and the Sumit of kedarkantha peak is at 3840 meters and is one of the best trekking destinations in Uttarakhand. 
The largest Himalayan mountain range that goes through India Nepal and Bhutan and is the part of Garhwal Himalayas. The kedarkantha trek is situated at 12500 feet above sea level. It is a very popular trekking destination amount Indians as well as foreign tourists.
About the trek
This trek also shows you a very beautiful view of snow-covered mountains. It is a place where you'll see snow leopards as well as other rare species. This trek is of 7 days and you will love to experience the beauty and the stay of that trek. There are many places to visit on the trek such as religious places. Gangotri temple as well as BadBadrinathmple is also there.
There are millions of people who have a dream to be part of the Kedarnath yatra and worship the Kedar Kantha temple. But yes many people every year come there with full enthusiasm for worshipping. Not only this but in the kedarkantha trek, there are many things to do people see things according to their interests that what they can do, or what should they do to enjoy their fullest. 
Best time to visit
The time to visit the KedarKantha trek is from March to October when the weather is good and there are few chances of snowfall and rain. During that time of the year, the weather is also the best you will love to see the view.
Not only one trekking route there are many different trekking routes from which you can choose one.
The one very popular route is at the top of Kedar Kantha the route takes 6-7 km and is 10 hours long. The second route is the route which is near the beautiful lake which is a little ahead of the campsite it takes 4-5 hrs to reach and is 8km long. There are many small routes also which are 6km and take 2-3 hrs to reach.
Difficulty level
Kedarnath is a very good trek, especially for beginners many people have adventures for the 1st time and they love doing adventures not just climb climbing there are many other adventures to perform. For this, you don't need any prior experience you can easily go there if you want to start it as your first trekking experience. 
But yes not at all an easy trek full of adventure and you'll need to climb a lot in this. Many things make this trek a very challenging trek.  If you are going somewhere then you should be aware of what and at which place you are going and what is near that.
Zipline at Sankri
Sankri zipline ride many people visit here to enjoy zipline rides it takes every trekker out to the paradise of the Himalayas.
Juda ka Talab is a very high altitude place it treks around Kedar Kantha trek in the Uttarkashi district of Uttrakhand. 
There is also a Rameshwar Mahadev sank which is situated in the Mohri block of Uttarkashi Uttarakhand. This temple is truly dedicated to lord Shiva and the devotees of lord Shiva comes to visit. Kedarkantha trek is near many rivers and valleys it is a place that offers an easy and enjoyable trek to go for anyone. 
It is a Lovely trek to be gone at any time of the year.
But for the people who love trekking place is secondary but they are going for the trek is the main thing for their experience. 
Kedarkantha trek in winter
This trek is popular among the most going place in the winter season after going there your mood of going trekking will be fulfilled and you will be the happiest. This trek is most famous because of the view we get to see from there. It is a classic winter trek that gives you a close-up to witness it closely. 
This trek starts from a village in Uttrakhand which is in the area of wildlife. There are many houses made of wood there and the place is lovable and full of its charm that people get attracted to it.
How to Decide Pet Custody in a Divorce?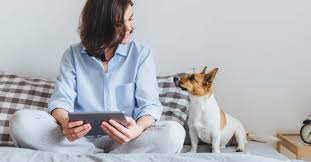 There is a lot of advice available on child custody, but rarely do any resources focus on pet custody after divorce. However, most people cherish their pets as their children, and pet custody is an important issue that needs to be resolved when considering a divorce. You should seek the help of Madison divorce lawyers if you have any questions about pet custody in a divorce. 
Pets are considered property 
Even though most people consider their pets as their family, in the legal world, pets are considered "personal property." This means that when determining pet custody, the case does not follow the rules of child custody but rather that of property division in divorce. However, the laws are changing in many states of the USA, and a lot of states have started to consider the "best interest of the pet" and are even allowing joint custody of the pet. 
How are the rules of property division applied to pets? 
To divide marital property after a divorce, most of the states in the USA use the rule of "equitable distribution." This means that based on the facts and circumstances of the case, the judge will distribute the property based on what they think is fair. Some states also follow the "community property" rule, where the property is divided in half so both spouses get assets of equal value. 
However, in all states of the USA, the separate property of each spouse is not divided. This means that if one spouse had the pet before the marriage, or if they brought the pet into the household, then they will be awarded custody of the pet. 
How is pet custody decided? 
Some factors that are considered when determining custody of the pets are: 
Who bought the pet? 

Whose name is on the ownership documents? 

Which spouse had the primary responsibility of looking after the pet and taking care of it? 

Who paid for most of the costs involved in taking care of the pet? 

Which spouse's work schedule allows them to have enough time to care for the pet properly? 

Does either of the spouse have a history of animal abuse? 
Are you and your partner divorcing with pets? 
If you and your spouse are considering a divorce, you may have a lot of questions about who gets custody of the family pet after your divorce. Reach out to an experienced divorce attorney and get professional help in figuring out the laws surrounding your case.