A Clear Difference Between Wall-To-Wall Carpets And Carpet Tiles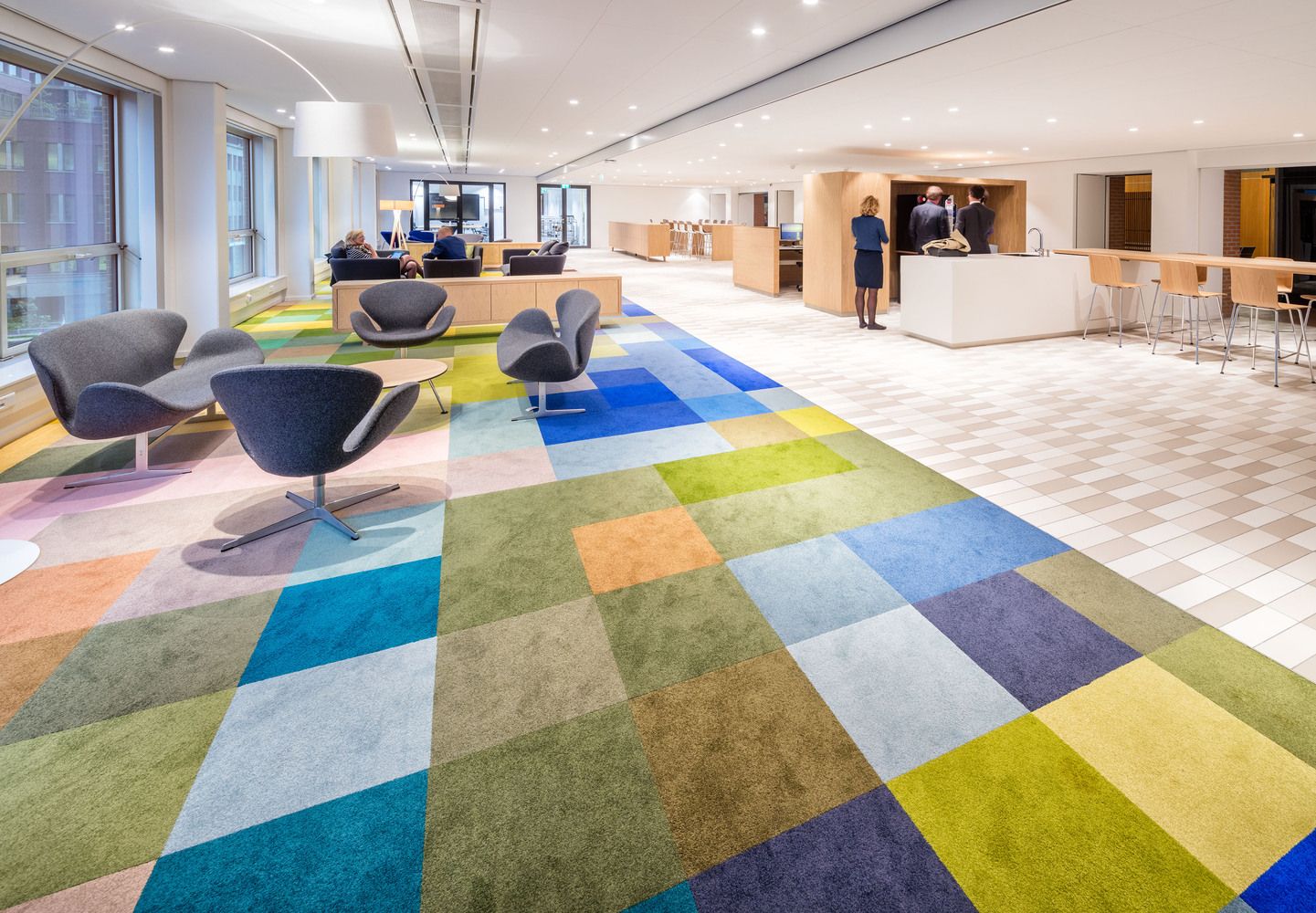 A comfortable environment enhances the beauty of a place, and hence carpets are a basic need nowadays. Carpets help in blocking invasive sounds, keep the atmosphere calm and warm, and add a soft feel under your feet. The market contains carpets in various colors, prints, and designs. Here come the unique designs of carpets that create confusion at installation time.
Two kinds of carpet styles are getting hyped nowadays, and people are getting crazy about them, and it has become difficult for them to choose one type for their place. These trendy designs are wall-to-wall carpets and carpet tiles. Both have a different series of importance if we see deeply; here, we have discussed the apparent difference between them to make you sure about the type you need.
Wall-To-Wall Carpets VS Carpet Tiles
Wall-to-wall carpets

are huge carpets that, when installed in a place, make a border around walls for a firm and classy look; because of this installation style, they are called wall-to-wall carpets. 
Carpet tiles

are tile-shaped small carpets that do not require to be installed around walls. They are small with different vibrant colors and prints.
Some points have been discussed for a calm approach to your interior.
Installation
Wall-to-wall installation

of a vast carpet is hectic; you need a professional team. Installing a vast size carpet at a place requires protocol; they come in rolls, and handling a roll and fixing the carpet with the wall in a welcoming manner is difficult. Cutting and shaping the rug according to the room is a total waste of carpet roll and time. Moreover, the print can be destroyed if you don't measure the place before buying the carpet roll. 
Carpet tiles installation

is more straightforward than wall-to-wall carpets because they come in small sizes, are easy to handle, and are also designed with one sticky end where release paper is attached. Release the release paper and let it be stuck to the ground. You can also walk on them to confirm the firm grip of carpet tiles.
Uniform Appearance
Wall-to-wall carpets are already printed by keeping in mind the floor appearance of the huge-sized place. Their color and prints look uniform in a home because the entire carpet is dyed simultaneously, and the prints have been installed on the carpet by looking at the whole carpet's appearance. For luxurious patterns of carpets, buy wall-to-wall carpet tiles in Dubai.
Carpet tiles

are made separately, and because of their sharp shape, if they are installed in a place, they give a non-uniform appearance that looks awkward and unwelcoming, especially in a formal workplace. A wall-to-wall carpet looks more uniform and decent.
Prints and Colors
The prints of

wall-to-wall carpets

look welcoming. They come in different unique prints. Their trendy prints are geometrical shapes, lines, and blocks. The range of their colors is a long list to match your decor theme.
Carpet tiles

come in solid, vibrant colors to combine with your wall theme. Their prints are not so famous because it is impossible to take care of a print while installing them.
Cost-effective Carpet Style
The vast big

wall-to-wall

soft carpets are expensive because of their size and the fiber count they contain, and the natural carpets are comparatively less costly. They look more elegant in a place, but nowadays, people are moving towards naive ideas, so their enormous size makes them outdated.
The

carpet tiles

are cost-effective and easy to install, so the installation expenses are also excluded. Finding ease in everything is the need of the day. The easy installation and maintenance of carpet tiles is the reason for their market demands.
Creative Ideas For Design
Install a

wall-to-wall carpet

with the same colors and prints as it came. The image or color of the carpet decides the theme of your entire room. There will be no creative idea implementation. 
Carpet tiles

come in different colors; measure the place, think about a fantastic idea, and install them the way you want. You can create an appealing dichromatic look, a multi-color dramatic look, or a monochromatic look for a maximum uniform appearance.
Cleaning & Maintenance 
The daily cleaning routine of a carpet depends on the fibers it is made of and the qualities it attains. But what about if a carpet got stained? It is a tough job to get rid of a stain on a vast carpet. Wash it off, and the clean area may get the mark too. You must take a professional maintenance service if the stain is stubborn and catchy. If still, it would not go away, throwing the whole carpet just because of a single stain is heartbreaking, and letting the stain stay where it is can add an unwelcoming look to your place.
You can detach a single stained tile and wash it off to get rid of it; if the stain is stubborn, the single tile can be replaced at reasonable rates.
A Wind-up
Carpets are enormous but give a uniform appealing appearance to a place. While carpet tiles are small, their separation is prominent. Carpet tiles are easy to install and maintain, while many carpet installations and maintenance need professional services. Huge carpets are more expensive than carpet tiles. You can install a creative idea of your own with carpet tiles.
This is Dynamic World, Google's platform that uses AI to offer real-time data on changes in the ecosystem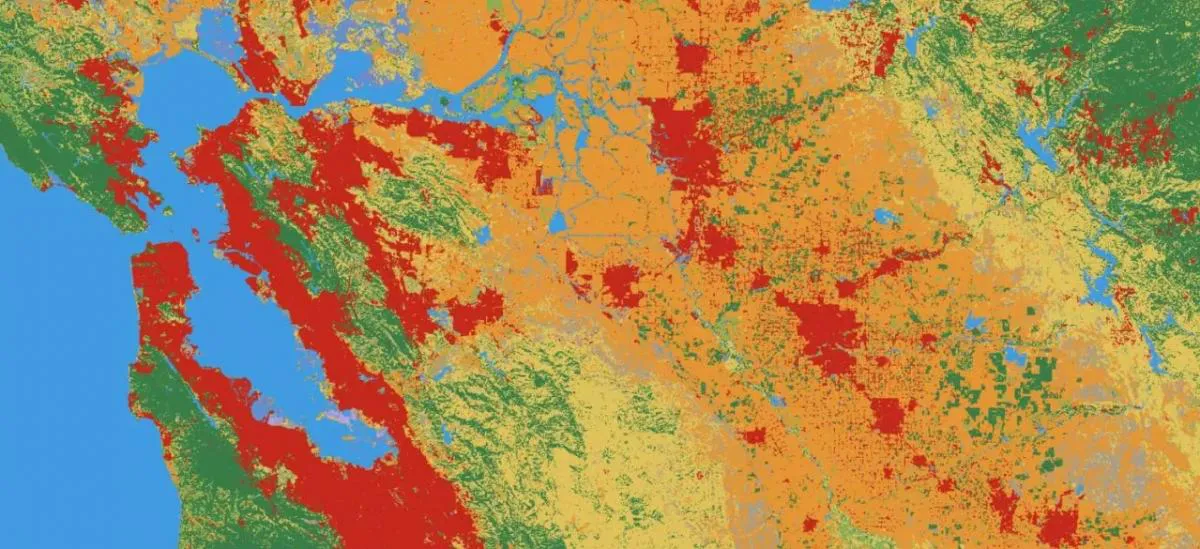 Google is using its Earth engine and artificial intelligence platform to develop a new tool called Dynamic World.
Historically, and with ongoing geographic changes due to climate change and overpopulation, it has been difficult to access detailed, up-to-date data on ecosystem changes to document how much of a region is covered by different types of land. and water, such as wetlands, forests, crops, trees, buildings, etc.
However, with this new tool, Google wants to solve this problem, thanks to a collaboration with the World Resources Institute (WRI). With Dynamic World we will be able to observe the changes that occur almost in real time in all ecosystems.
We leave you the link so you can take a look at the website and investigate on your own how the passage of time has affected your area.
Based on artificial intelligence and cloud computing, they manage to assess whether a pixel, or what is the same, 100 m2, is covered by water, forest, floors or cultivated land, among many other categories.
Offering this data so quickly makes it much easier for researchers and environmentalists to keep our planet protected. With this tool, for example, it will be possible to do a much more exhaustive monitoring of the polar ice caps or how massive urbanization is slowly destroying everything.
Until then, the terrestrial maps have been supplied on a monthly basis, with the changes that can be made within that time, between when the data is collected and evaluated.
With Dynamic World we will also be able to know how a fire is progressing and how much land it is consuming a few seconds after it occurs and thus evaluate, at a glance, the measures to be taken into account.
Thanks to observing the rapid growth of farmland , it has made known the scarcity of it and therefore the need to look for smarter, more environmentally friendly and more sustainable methods to make use of it.
Google is making Dynamic World accessible as a free and open dataset.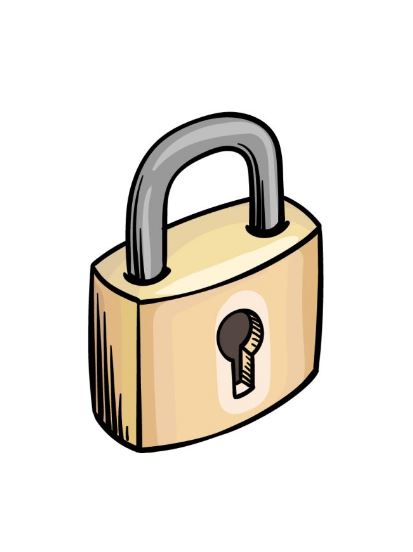 How to Draw a Padlock. Sometimes your property is in situations where it is at risk of being stolen or injured. This is unfortunate, but fortunately, We can take some steps to ensure this property is kept beautiful and safe.
Also, check our Bee Coloring Pages!
A lock is a simple device, but it's very effective for keeping personal belongings safe and out of reach. They can come in many different shapes and sizes, and despite the simplicity of their design, learning how to draw a Padlock can be difficult. However, this tutorial is here because it will show you how to draw one of these handy devices quickly!
How to Draw A Padlock
Step 1
To get started with this guide to drawing a Padlock, let's start by drawing the central part of the Padlock. As you draw this central part of the Padlock, try to keep the dimensions of this rectangular object if you were holding it in your hands.
Use two vertical lines close together for the thin side of the lock, and then use a slightly curved horizontal line for the base. Finish by drawing another slightly curved vertical line for the other side of the lock. The top will be empty, but we will fill it shortly!
Step 2
In this second part of your lock design, you'll fill in the gaps left in the previous step. In this step, you will draw the top edge of the lock and again use slightly curved lines to connect all the previous edges of the lock.
As you draw, leave two relatively small gaps at the top. The reference image will show you how to place them, and these will later be where the metal bar of the lock will go. With this piece of block drawn, you are now ready for step 3.
Step 3
Without a keyhole, a padlock would be pretty useless as it would lock the owner and potential intruders out of his property! For this reason, it is best to add a keyhole in this step of our how-to draw a lock guide.
Lock hole placement may vary depending on the brand of lock, but it is on the front. The keyhole has a round top and then a rectangular section below. Add some more lines to add depth to this keyhole, and then we can move on.
Step 4
Another essential feature of the lock is the metal bar that extends from it. We draw this look for this part of your padlock design. In this step, you will also fill in the gaps left at the top of the lock in a previous step.
The smoother you get when drawing this bar, the better. There's also a reasonably specific shape, so try to take it slow and replicate the lines as they appear in our reference image. Once the bar is drawn, you can move on to some final details in the next step!
Step 5
You are now ready to add the finishing touches in this fifth step of our how-to draw a Padlock guide! The entire profile of the Padlock is complete at this point, so we'll now add more details for more realism.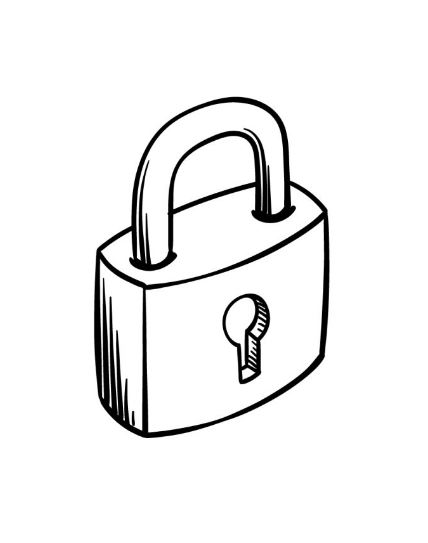 To do this, we'll add some thick and pretty straight lines on different sides of the lock to create some shading detail. You can even add more of that shading detail if you prefer! Before proceeding to the last step of the tutorial, you might want to draw some extra details as well.
What do you think this lock would protect? Could you show us some of your ideas by drawing a background for this picture? It would be exciting to see what you would use this lock for!
Step 6
This is the last step in drawing your Padlock; you can finish by adding colors to the picture. In our reference image, we used gold and yellow tones for the main body of the lock. This helps give this section the appearance of being made of polished bronze.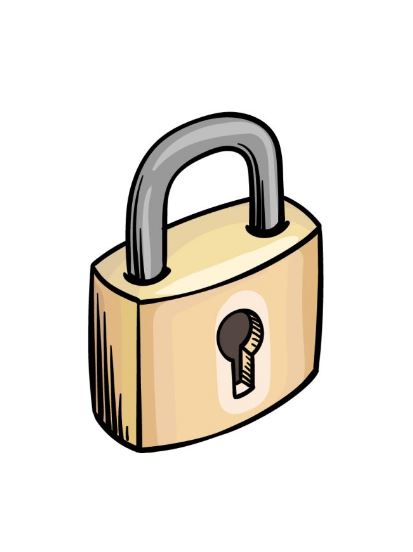 We used shades of gray for the bar to make it look more metallic. We chose these colors, but you could use many other colors! If you're going for a metallic look, you can also stick a light sprinkling of gold or silver glitter on top to make the metal look shiny.
Your Padlock Drawing is Finished!
Also read: My Cat And I Love It: Outsunny Black Cat
Kashmir package: Details to know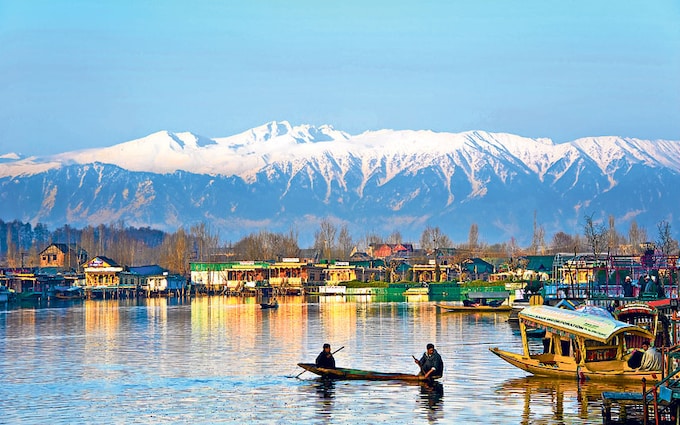 Introduction
Make the most of the Kashmir programs. It is on your shortlist. contains a bucolic go-to place called Gulmarg. It is Gulmarg's breathtaking herbal setting amid mountains and luxurious valleys. That may be a large draw for travelers. Some of the famous sports travelers pursue in Gulmarg include using the gondola and a trek to the scenic Alpather Lake. Kashmir is desired by nature enthusiasts and trekkers thanks to the abundance of hiking trails that lace the location. For those who want to gaze at a white iciness panorama, there is no better place to visit in the winter than Gulmarg. 
The Activities
Activities that include snowboarding and skiing acquire steam in those months, and you've got visitors from around the world going in to experience the atmosphere and a few snow sports. Some of the alternative famous sightseeing locations in Gulmarg incorporate visits to the Apharwat Peak, Maharani Temple, Children's Park, Maharaja Palace, Gulmarg Golf Course, and St. Mary's Church. Ningle Nallah, Strawberry Valley, Ferozepur Nallah, and Khilanmarg When is the best time to visit Kashmir? Before looking for Kashmir Excursion programs, research the best time to visit this mountain state. 
About the Destination
In any case, Kashmir is a year-round vacation destination, with the summer and icy months each having their own significance and charm. However, most visitors choose to visit during the summer season, between March and October, when the weather is pleasant throughout the day, with lovely golden sunlight lasting all morning and noon. It is time to gaze at its many gardens in partial bloom, enjoy the lush alpine meadows, float on the waters of Srinagar's Dal Lake, and immerse yourself in the pleasures of life. 
Weather in Kashmir
After the winter lull, it gradually returns to normal. April to November is an excellent time to visit Pahalgam and go white-water rafting. Horseback riding is another famous hobby in Pahalgam at this time of the year, as is golfing, with a few great golf motels within the location. Winter is the best season to visit Kashmir and visit Gulmarg, which is located in your mind. Come December, the location is covered in a blanket of snow, making for all manner of snow activities, which include snowboarding and skiing. 
When is the best time to go to Kashmir? 

Before seriously considering one of the Kashmir programs, you should first understand the Kashmir seasons and which would be best for a tour. 
Best time to visit
Summers
Alternatively, for a year-round vacation spot, it is best to go to Kashmir in the summertime, between March and October. You can see its blooming gardens, listen to the fowl song, soak up sweeping perspectives of the alpine meadows, and certainly watch Srinagar's Dal Lake hustle back into existence. Pahalgam is best visited between April and November.A few went rafting and horseback riding. Come between April and November to golf. But if snow is your element and you can take care of a little skiing and snowboarding, travel to Gulmarg.   
Winters
During the months of December and the first half of March. What are the locations I can go to in Kashmir? Your Kashmir excursion must consist of visits to Srinagar, Pahalgam, Gulmarg, Sonamarg, Anantnag, Sonmarg, Awantipora, the Aru Valley, Dachigam National Park, and Harwan, among others. A typical Kashmir itinerary might include staying in a houseboat on Dal Lake, spending a night in Gulmarg, another night in Pahalgam, 3 nights in Srinagar, and an afternoon visit to Sonamarg.
The Package Cost
How much cash will you want for your ride to Jammu and Kashmir? You must plan to spend around Rs 1,971 ($24) per day on your holiday in Jammu and Kashmir; that is the common daily rate primarily based on the charges of different visitors. Past vacationers have spent, on average, Rs469 ($5.72) on food for someday and Rs243 ($2.96) on nearby transportation. In addition, the average lodge rate in Jammu and Kashmir for a couple is Rs 2,001 ($24). So, a ride to Jammu and Kashmir for two human beings for one week costs a common Rs 27,597 ($337). All of those common tour expenses have been amassed from different vacationers and will help you plan your very own tour budget.
The excursion to Kashmir
An excursion to Jammu and Kashmir for one week generally prices around ₨13,798 for one man or woman. So, a ride to Jammu and Kashmir for human beings prices around ₨27,597 for one week. A ride for weeks for 2 human beings prices ₨55,194 in Jammu and Kashmir. If you are touring as a circle of relatives of 3 or 4 human beings, the cost of a man or woman regularly is going down due to the fact children's tickets are less expensive and resort rooms may be shared. 
If you tour slower over an extended time period then your everyday finances may even pass down. Two human beings touring collectively for one month in Jammu and Kashmir can regularly have a decrease in everyday finances consistent with man or woman than one man or woman touring on my own for one week. And want to purchase toys for girls for your beloved kids.