Reasons for the emergence of new infectious diseases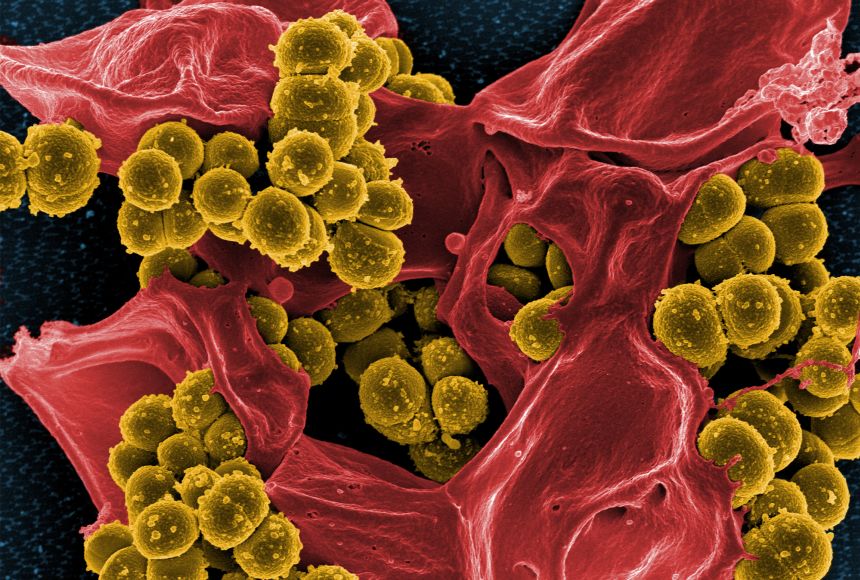 The probability of an outbreak of an infectious disease depends on the state of immunity of the population, the pathogenic properties of the pathogen, and the epidemic characteristics of the disease. For example, outbreaks of meningococcal disease occur on average every 10-12 years. In the "meningitis belt" in Africa, the incidence can reach 1 thousand people for every 100 thousand people.
Endemic infections are called endemic, and characteristic of a certain territory (area). However, the number of infected people can vary. Sometimes epidemics occur – a massive and progressive spread of infectious diseases within a certain territory, significantly exceeding the usually recorded incidence rate in this territory for a similar period of time.
The emergence of new pathogens of infectious diseases
The causative agents of some serious infectious diseases, registered recently, are completely new microorganisms. The most important example is the human immunodeficiency virus (HIV). It has much in common with the simian immunodeficiency virus, and therefore there is an assumption that about fifty years ago in Central Africa there was a transmission of this virus from chimpanzees to humans and its adaptation to the conditions of the body of a new host.
Over time, the number of infected people gradually increased, and the virus was able to spread throughout the world (see the figure in Chapter 44). Another example is a previously unknown coronavirus, also obtained from animals in southern China and causing the severe acute respiratory syndrome.
Medical intervention or changes in environmental conditions can create favorable conditions for cross-species transmission of pathogens. For example, there is an assumption that a decrease in immunity during xenotransplantation contributes to the infection of humans with animal viruses and their transmission to other people, and the deforestation of the rainforests of South America has led to human infection with Trypanosoma cruzi.
The population of new territories is a cause of new infectious diseases
Climate and demographic changes allow microorganisms to colonize new territories. For example, the West Nile virus is currently actively spreading throughout the United States. Climate change, in particular global warming, contributes to the spread of microorganisms that need a high-temperature environment.
The occurrence of infections that were previously rare
Tuberculosis has become a rare disease in most industrialized countries. At the same time, due to a combination of reasons (migration from countries with high incidence, the spread of HIV infections, and neglect of health warnings), the number of cases of tuberculosis began to increase rapidly. After the collapse of the Soviet Union, outbreaks of previously rare diphtheria were reported, due to the lack of vaccination during that period.
All these facts confirm that most of the " defeated " diseases at some point can flare up with renewed vigor. In addition, the formation of multi-resistant strains of bacteria contributes to the mass spread of infectious diseases.
Changes in population vaccination programs may allow previously controlled infections to re-emerge and affect different age groups (eg whooping cough and measles in the UK).
Changing agriculture and food industry as a cause of new infectious diseases
Infection by microorganisms of livestock and poultry (for example, strains of Salmonella enteritidis) leads to food contamination and the spread of infection. In developed industrialized countries, the widespread use of food prepared from semi-finished products has led to an increased risk of infection with listeriosis, in connection with which the conditions for storing food products have been revised.
Changing pathogens of infectious diseases
Some pathogens, populating new habitats, cause outbreaks of diseases, displacing other, sometimes related microorganisms. This fact can be explained by the weaker virulence or contagiousness of the latter. Thus, Clostridium difficile (type 027), which produces the strongest toxin, caused an outbreak in Canada, the USA, and the UK, and Acinetobacter baumanni caused many nosocomial infections in London. The spread of methicillin-resistant Staphylococcus aureus types 15 and 16 in most countries has led to the predominance of these strains over all others.
Bioterrorism as a cause of new infectious diseases
Recently, political instability in the world has been increasingly combined with a growing terrorist threat. This has led to an increase in the likelihood of using pathogens of various infectious diseases as biological weapons. The act of bioterrorism using anthrax spores in the United States claimed the lives of four people and demonstrated the need for effective anti-terrorist mechanisms.
It is possible to use the causative agents of smallpox, tularemia, plague, hemorrhagic fever, etc. as biological weapons . That is why health professionals should have timely and complete information about unusual infectious diseases and their symptoms, as well as work in cooperation with all specialized agencies.
The information on the site is subject to consultation by the attending physician and does not replace face-to-face consultation with him.
See the user agreement for more details.
5 Reasons to Choose Turkey for Dental Treatments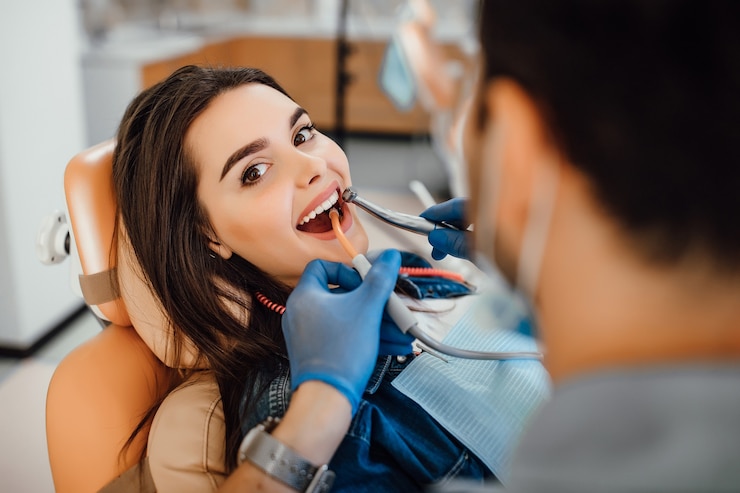 Thousands of people fly to Turkey every year to receive the best dental care. The leading cause is the expensive dental care in their nations. Turkey is one of the top nations for dental care and you can save up to 75% on dental care when you visit Turkey for a dental tourism. Many medical travel companies like Lyfboat can help you plan your dental vacation and provide you with an estimated price. Additionally, you don't pay anyone other than the clinic for these treatments.
One of the reasons why people favour low-cost nations is that dental care is either not covered by medical insurance or only partially covered by insurance. You can opt for dental tourism turkey to get the affordable treatment. Below listed are the reasons to choose turkey for dental treatments:
Treatment Process
You can save money on the cost of the procedure by taking a panoramic dental x-ray at any dental office in your nation and emailing it to the turkey dental hospital. The professional doctors will review your panoramic X-ray, identify any potential therapies, and contact you via email after they have done so. You will be informed of the financial situation and the anticipated length of therapy in addition to the treatment plan.
Why should you choose a dentist in turkey?
Education in dentistry is very challenging in Turkey. The candidates who perform the best on the exams are chosen and given the most challenging instruction. Incredible competitiveness also exists. Every dentist is required to maintain their education and be knowledgeable. Turkish dentists successfully get jobs worldwide when they graduate from dental school.
Many Turkish dentists are among those who experts regard as the best in the world. Observe that many of the top Turkish dentists are specialists. Regarding aesthetic dentistry and digital dental procedures, Turkey is similar to an open university.
Best Dentist in Clinic
Recognized facilities with state-of-the-art technology are undoubtedly at the top of the list of factors influencing people's decision to receive dental care in Turkey. The facilities, built by a single set of standards to improve the delivery of healthcare services and the calibre of dental care, have been accredited by the Ministry of Health.
They provide patients from all over the world with respected medical facilities that adhere to international standards as a top-notch dental clinic in Turkey. Professional teeth cleaning are performed to eliminate accumulated filth.
Travling Tips: car service miami international airport
The mineral deposits may cause food crumbs, soft plaque bacterial growth, and complex calculus from saliva onto the soft plaque, sometimes called tartar. Gum disease is brought on by plaque and calculus. The dentist will then use a rotating brush and polishing paste to clean and shine your teeth.
Cost-effective
The main factors that make dental procedures appropriate in Turkey is low clinical expenses. Even in private clinics, dentists in Turkey are paid a little. According to health insurance laws, most dental procedures must be funded by the state. Therefore, dentists working in private practices must maintain their treatment costs fair. Consequently, acquiring Turkey teeth is tempting.
Your treatment plan and associated charges in Turkey do not include laboratory and assistant fees. Turkey is primarily a vacation spot. Because there are many possibilities for travel and lodging, the cost is relatively low. As you can see, the prices of both travel and housing are relatively affordable.
The first step is determining how much it will cost to fix your Turkey teeth. Once everything is completed, finding a pricing estimate is considerably more straightforward. Get a quote to determine the final price because your teeth are unique, and standard rates are easily predicted.
Experienced Cosmetic Dentist
Turkey attracts patients from all over the world due to its skilled dentists who are authorities in their fields and have more experience. People who wish to receive dental care from highly qualified professionals and be treated with respect throughout the operation choose Turkey. You can choose the best dentists in Turkey. They are experts in their fields and have years of expertise.
A digital mock-up of the patient's new smile design will be shown to them before the process to compare it to the results after treatment. As a specialist, they have many satisfied patients and are confident in the results.
Quality Treatment
They advise you to develop a list of potential questions to ask at the outset. You can also benefit from suggestions and criticism while looking for dental care in Turkey. If a friend or acquaintance has received treatment before you, ask about their experiences. You may acquire the answers to many of your inquiries in advance.
They will first agree with you when you start working with them. This agreement is necessary to implement the therapies they provide for you entirely. You should be aware that you will only be charged once for the initial treatment during your course of therapy. You receive the initial photos of the initial examination when you visit Turkey. You can view images of our patients' happiness on the walls of our photographic studio.
Superior Technology
The advancement of technology has significantly impacted the healthcare sector. The devices, drugs, or treatments employed offer an immediate fix for medical issues. The employment of modern technology in the healthcare sector also guarantees the permanence of therapies. In dental medicine, complete and early diagnoses are crucial.
Our teeth, which impact many bodily systems, must receive the proper care. The diagnosis and treatment of the disease are made simple by the treatments used in our nation that utilize cutting-edge technology. Pain and related disorders in patients are quickly avoided as new medications and equipment are produced.
Final Thoughts
Many patients travel to Turkey to have the best dental treatment. You can receive professional and appropriate dental care from qualified dentists in Turkey. Their treatment will make your dental treatment experience much more enjoyable. You can have better treatment by choosing the best dental hospital at an affordable price in Turkey.
DrChrono EHR – Best Medical Billing EMR Software 2023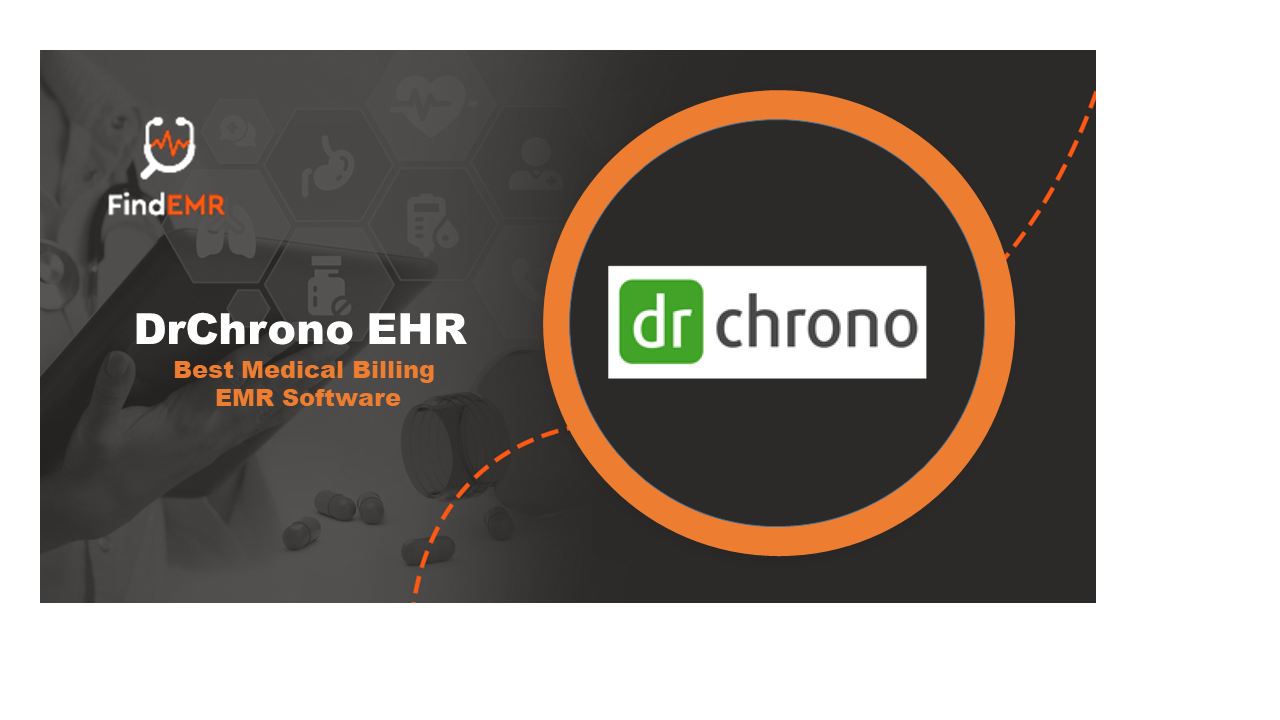 When choosing an EHR solution for your practice, it's important to find one that will meet the needs of your practice. You should look for cloud-based software, customizable templates, prebuilt medical forms, and more. Also consider features like OnPatient Portal and pricing.
Cloud-based
There are a number of different EHR systems available to physicians. Whether you're looking for a simple solution for your electronic medical record, or a full-featured cloud-based practice management system, it's important to choose the right one. One cloud-based EHR platform is Drchrono, which offers an intuitive interface and is compatible with all browsers. It also offers HIPAA compliance and automatic backups to protect patient information.
DrChrono EMR offers a comprehensive set of training courses to make sure all employees are trained on the software. This helps prevent errors that can cause delays and decrease your revenue. The software is also designed to help patients become active participants in their health. For example, the OnPatient Portal enables patients to schedule appointments and pay their bills online. This helps reduce no-shows, and it's HIPAA-compliant. The software also allows doctors and staff to communicate with patients and staff.
DrChrono's cloud-based platform is fully integrated with its practice management, electronic health records, and medical billing tools. The solution is HIPAA-compliant, mobile-driven, and fully customizable. It offers features designed specifically for medical practices and specialties. It can also manage patient payments and processes telehealth sessions.
Prebuilt medical forms
DrChrono's all-in-one EHR reduces administrative tasks and streamlines processes by automating workflows. It can handle patient and insurance verifications in real time, create custom codes and manage billing information. It also offers speech-to-text technology and connects with more than 40,000 labs.
DrChrono EHR software is a cloud-based solution that helps practices optimize their processes. It excels at helping practices generate electronic prescriptions and fill out online appointments. It also has a patient portal that allows patients to interact with their doctors and provide information.
Another major benefit of DrChrono is its ability to seamlessly integrate billing and practice management. This makes it ideal for medical practices that need integrated billing and practice management solutions. It also offers prebuilt medical forms that can be easily dragged into patient charts. It also supports multiple languages and protects patient privacy.
DrChrono is a one-stop-shop for doctors and other healthcare providers. It has a full suite of training courses to ensure everyone understands the software and how to use it. This makes it easier for administrative staff to work with physicians, and minimizes unnecessary delays. Additionally, DrChrono is compatible with iPads and iPhones, which makes it a convenient choice for mobile health professionals.
OnPatient Portal
OnPatient Portal is a great tool that allows your patients to communicate with you directly. It is HIPAA compliant and encourages patient engagement. Patients can also fill out forms and sign consent before coming to the doctor's office, saving your staff time.
Both tools come with appointment schedulers and can be used to manage multiple locations. You can also view the available exam rooms at a time. Both of these applications have drag-and-drop functionality to help you manage your schedule. DrChrono has a great interface, and users can easily move and rearrange items.
Both OnPatient Portal and DrChrono have similar features, but both are a little different. DrChrono offers more functionality, including billing and practice management. It also offers an iPad app. It's also cloud-based, which makes it easy to access. It also features top-of-the-line charting. Other features include free drawing, medical speech-to-text, lab ordering, and e-prescribing.
Pricing
DrChrono has an on-patient portal that doctors can use to interact with patients and provide more personalized care. The portal is HIPAA-compliant and encourages patients to take an active role in their health. It also allows patients to fill out forms and consent before coming to the office, reducing the need for paperwork and wasted time.
DrChrono is fully integrated, but most of its competitors are not. This may be an asset to some users, but it may also lead to frustration for others. Users should be aware that DrChrono is more difficult to use and may require a learning curve.
DrChrono offers a comprehensive EHR solution that handles practice management, electronic health records, and billing. It has four pricing plans with varying levels of EHR features. You can sign up for the cheapest plan for $10 per provider, while the most expensive plan is $200 per month.
Related Resources:
What Is Pho – The Essence Of Vietnamese Cuisine?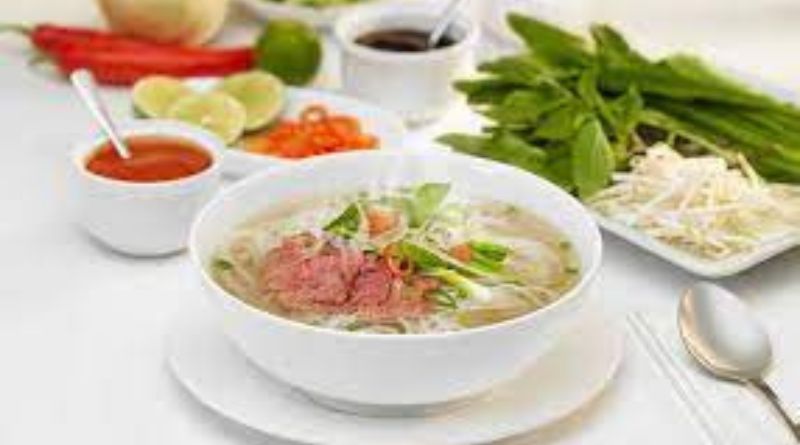 What exactly is pho? Pho, pronounced fuh and sometimes spelled phở in English, is a Vietnamese soup consisting of broth, noodles made of rice and/or wheat, and meat, primarily made with either beef or chicken. The origins of pho have been traced back to the early 20th century in North Vietnam, but the dish's exact place in Vietnamese culture has not been determined because of how widespread it has become in Vietnam (and also abroad). The true answer about what makes pho so special can be found by first diving into the history of this famous Vietnamese cuisine.
Origins of Pho
Pho is a soup dish that originated in the early 20th century in northern Vietnam, and it was traditionally made with either beef or chicken. It's said to have been created when fresh rice noodles were being brought home by traders from China.
Traditionally, the rice noodles are boiled in water and then they're added to a pot of boiling beef or chicken broth seasoned with spices such as star anise, cloves, cinnamon, and cardamom. This dish is usually served with a plate of garnishes that include thinly sliced onions, chopped cilantro, and limes.
While there are many variations on pho today (including vegetarian versions), this simple dish has become one of the most popular dishes in Vietnam because it's easy to make for large groups of people.
Traditional Preparation Methods
Pho is traditionally made with beef or chicken broth, spices, and rice noodles. Typical ingredients include pieces of meat (typically beef), rice noodles, a few slices of lime, onions, cilantro, and other herbs such as mint or basil. It is also common to add bean sprouts and cha-om.
Pho is typically served with plates of fresh herbs to add to the soup at the eater's discretion: these are often Thai basil (), cilantro (), sawtooth coriander (), cilantro/coriander leaves () or Chinese celery leaves ().
The Various Types of Pho
Pho is a traditional and popular Vietnamese noodle soup consisting of broth, linguine-shaped rice noodles called bánh phở, and a few herbs such as basil and lime wedges. Beef or chicken (and sometimes pork) are the meats traditionally used in pho.
The dish originated in the early 20th century in northern Vietnam, close to Hanoi. The soup was sold by vendors carrying a pot of broth on their backs with a bowl fitted on top; customers would choose what they wanted from the side of the road. Variations of the dish can be found throughout North and South Vietnam, but it is most popular around Hanoi and Nam Định Province.
Pho Toppings and Add-Ins
Pho is a typical dish in Vietnamese cuisine. It's a rice noodle soup with various types of beef (flank, brisket, tendon, etc.), vegetables, and noodles. One of the most common toppings for pho is the addition of bean sprouts and chopped green onions. For extra flavor, many people add hoisin sauce and Sriracha sauce to their pho.
Pho originated in northern Vietnam before being introduced to southern Vietnam during French rule in the late 19th century. In this region, it's typically eaten for breakfast or supper as a light meal accompanied by fresh herbs such as cilantro and basil on the side.
Serving and Eating Pho
Pho is a traditional noodle soup that originated in Vietnam and is made with broth, rice noodles, and meat. A typical bowl of pho includes an arrangement of garnishes on the side including fresh herbs, lime wedges, bean sprouts, chopped onions, and chili peppers in vinegar.
In the past few years, there has been a resurgence of interest in pho due to its delicious taste and health benefits.
Pho has many health benefits. It's easy to digest, provides a good source of protein and carbohydrates without any fat, is gluten-free, and can help reduce the risk of diabetes.
Pho can be served alone or as part of another dish such as bun bo Hue, which combines spicy beef broth with noodles.
Health Benefits of Pho
Pho is a flavorful, yet healthy dish that can be enjoyed any time of the day. It's a soup made with rice noodles and beef or chicken broth, but it also contains spices such as ginger, onion, garlic, coriander, peppercorn, and cinnamon. These ingredients are served with thin slices of steak (or other types of meat) and then topped with a variety of garnishes such as Thai basil, bean sprouts, and lime wedges.
Pho is thought to have originated in northern Vietnam around the early 1900s when French colonialists occupied the country. It became popular because it was an affordable dish for people who were struggling financially during this period.
read also:Indulge in a Relaxing High Tea at Lamessa in Lahore
Where to Find the Best Pho in Vietnam
If you've ever been to Vietnam, chances are you have tried pho. But what is it exactly? This iconic dish is a staple of Vietnamese cuisine and for good reason – it's delicious! While there are many different variations of the dish, pho typically consists of broth, rice noodles, and meat. Let's take a closer look at this dish that has come to symbolize the essence of Vietnamese cuisine.
read also:The City's Most Stimulating Wedding Halls in Lahore