Kitchen and Bathroom Renovation – Things You Should Consider Before Doing it Yourself
Whether you're updating your kitchen or bathroom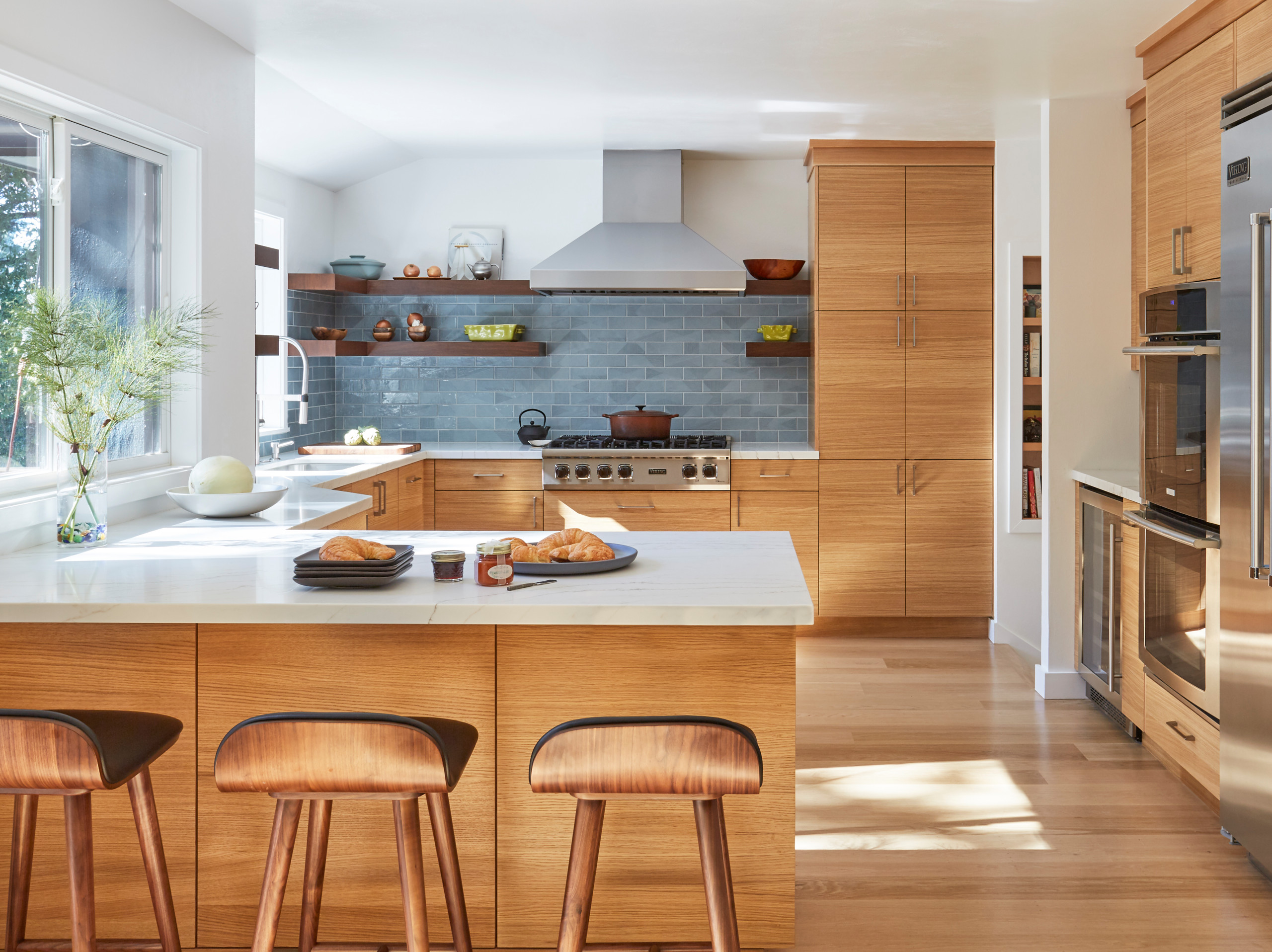 Having your kitchen and bathroom renovated is a great way to make your home look great and add value to it. But, there are several things you should consider before deciding to do it yourself.
Cost
Whether you're updating your kitchen or bathroom, the cost of remodeling can be a big financial investment. However, a properly renovated bathroom or kitchen can be a good investment for your long-term goals.
Adding extras or features can bloat the budget quickly. Before you start your project, decide what you really need. This may include countertops, appliances, or even plumbing fixtures. These must-have items should be addressed first.
You can save money by tearing out your old tiles and cabinets. You can also buy re-purposed materials or custom pieces to reduce costs. However, you should be aware that installing new appliances can be more expensive than refinishing existing fixtures. You might also need to add new plumbing work.
If you're remodeling a kitchen, it's important to get permits from your city. You also need to secure a start date on the contractor's calendar. You should also consider how your new renovation will impact the value of your home.
The cost of your renovation depends on a variety of factors, but it's best to start with a small project to determine your budget. The National Kitchen and Bath Association says that labor costs average 20 percent to 35 percent of the total budget. You can save money by doing some of the work yourself, but a professional can cut costs even further.
It's important to choose a contractor who has experience with your type of renovation. Many contractors have architects on staff, and some operate full-service design/build firms. These professionals can provide advice, design, and support to help you complete your project on time.
Adding a designer range, top-of-the-line appliances, or luxury faucets can significantly increase the cost of your renovation. You might also consider adding custom cabinetry, millwork, and electrical wiring.
Major vs minor
Choosing a home improvement project is a big decision. You'll want to consider your budget and the condition of your home before deciding whether a minor or major renovation is the right choice for you.
The home improvement industry offers a variety of services to help you plan and carry out your renovation. Some of the most popular are general contractor services, painting services, and floor and window replacement. If you are considering a major renovation, you may also need to consider the electrical and plumbing layouts in your home. These upgrades will increase the cost of your project.
A major kitchen and bathroom renovation is an expensive endeavor. The cost can vary depending on the size of your kitchen, your budget, and the condition of your home. Some home improvement projects will pay for themselves in the long run, while others may require a cash outlay. The decision on whether to remodel your kitchen is an important one.
A major kitchen and bathroom renovation may also require moving utilities, reconfiguring cabinets, or knocking down walls. The best way to decide which type of renovation you need is to take a close look at your kitchen and determine which improvements will pay off. You may also want to consider the resale value of your home before committing to a major overhaul. The cost of a minor remodel will likely be less than the cost of a major remodel, but it may not be worth it if you don't plan to sell the home soon.
The major and minor kitchen and bathroom renovations have their advantages and disadvantages. The minor renovation may make your kitchen more attractive to potential buyers and increase the resale value of your property. It may also smooth out some of your kitchen's most annoying eyesores.
Getting the most for your money
Getting the most for your money when renovating your kitchen or bathroom is about more than just getting the newest appliances. The right fixtures and appliances can boost the resale value of your home. Keeping your old kitchen layout is also a money saver.
A good place to start is with the most expensive item on your list. A hefty kitchen remodel can cost tens of thousands of dollars. It's also smart to get the materials you need on site. This means you won't have to wait weeks for them to arrive. You should also buy the most efficient appliances possible.
While you're at it, you can also splurge on some of the more expensive items such as marble countertops and marble tile flooring. You'll also want to keep your budget in check, though. If you do go down this route, be sure to do your homework before you purchase any items.
Getting the most for your money when renovating a kitchen or bathroom may be a daunting task, but with a little forethought, you can save money and still get the upgrades you're looking for. Fortunately, there are many resources that will help you do just that. For example, the National Kitchen and Bath Association estimates labor costs between 20% and 35 percent of the total budget. You can also save money by doing your own countertops and flooring. The National Association of Remodeling Contractors estimates that you can save about 15% of the cost of a new kitchen by performing some of the tasks yourself.
While you're at it, the resale value of your new kitchen can't be beat. A kitchen renovation is a great way to get your home ready for the market. Whether you're looking to sell in the next few months or years, or just want a more comfortable place to live, the right upgrades will boost the resale value of the home.
Adding value to your home
Adding value to your home is a top priority for home owners. However, not all renovations are created equal. If you're planning to sell your home, the return on investment (ROI) will depend on the changes you make and the area you live in. In order to get a good idea of the ROI of different renovations, you may want to consult with local real estate agents.
Kitchen and bathroom renovations melbourne can increase your home's resale value. These rooms are often the first to be assessed by homebuyers. As a result, they are often the focus of most renovations. You may want to consider upgrading your cabinets, counter tops, and lighting fixtures. Adding quartz countertops can also add value to your home. Adding a new countertop may be a better option if you're a single professional.
When planning a bathroom or kitchen renovation Heidelberg, keep in mind that potential buyers won't always appreciate high-end materials. Instead, try to make the most of the room's aesthetic value. Consider clean lines and trendy colors. You may also want to consider adding natural light.
If you have the budget, you can also consider adding an outdoor living space. Adding a patio, fire pit, or outdoor seating can help increase your home's value. These spaces can also be used for gatherings and creativity. In addition, if you don't have the budget for a major renovation, you can make simple changes, such as installing peel-and-stick tile over your existing flooring.
Homeowners may also want to consider adding an extra bathroom. This can increase the value of your home by as much as 70 percent. This can help you get a good return on your investment, but it is subject to building regulations.
Handling the demolition yourself
Taking on the demolition yourself when renovating your kitchen and bathroom can be very expensive. You may not want to take on the task on your own if you have no experience with demolition work. You may be able to do light demolition on your own, but you may need a professional to handle the larger project.
Demolition projects can be expensive, but they are necessary for many renovation projects. A professional contractor will not only be able to handle the demolition, but they will also be able to complete the job in a timely fashion. If you are planning to remodel your kitchen or bathroom, there are many things you should do before you start.
The first thing you should do is to prepare the space. This includes cleaning up and preparing the work area. If you are tearing down your home, you should wear industrial boots and disposable dust masks. Also, you should make sure you have all the necessary tools, such as a crowbar, a reciprocating saw, a prybar, and a dumpster.
The next thing you need to do is to measure the space. This will help you create a clear vision of what you want to do. You should also take pictures of the space. If you are tearing down your home, there may be things behind the walls that you have not noticed.
You should also check your insurance. Make sure that your insurance covers the work. You may also want to check to see if you need a builder's risk policy. This policy will cover your property in the event you need to replace items after demolition.
Demolition projects can be difficult to complete. It is important to have the right tools and to have a plan before you start.
Best Rakhi gifts for 2022 For your sister-in-law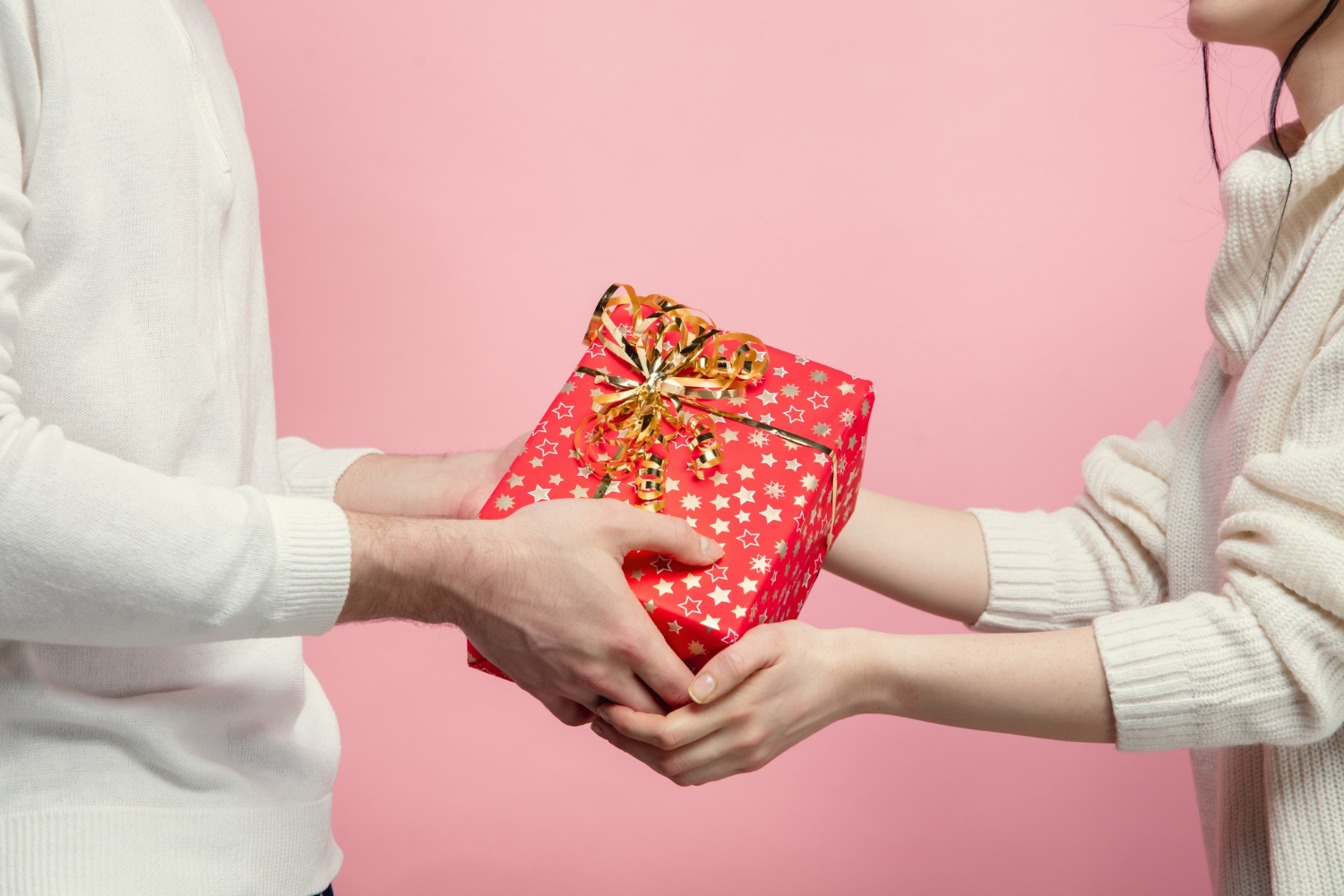 Every festival in India has a unique significance and several long-standing customs attached to it. Even though every occasion is enthusiastically observed, Raksha Bandhan has a particular place in the hearts of all Indians.
It is the most awaited celebration of the year since it is a festival for siblings. The rakhi season is observed by many of us with our brothers, while the remaining family members observe it with our sisters-in-law. Marwari households originated the custom of celebrating the rakhi season with our sisters-in-law. But with time, this practice caught on, which is why it has become so widely accepted among us. During the celebration with the sisters-in-law, gifts are exchanged, and Lumba rakhis are tied. While finding a stunning Lumba rakhi is simple, finding the ideal Raksha Bandhan present for our sister-in-law might be difficult:
Bouquet
A sister-in-law will surely be pleased to receive a colorful bouquet. Lilies, roses, orchids, tulips, and other stunning flower arrangements may make her happy. To make the bouquet more special, include a handwritten letter with it. Send her a bunch of fresh flowers as a surprise on Raksha Bandhan to brighten her day.
Tickets
Our sisters-in-law are now our partners in crime in everything since they joined our family. Purchase two tickets as a Raksha Bandhan present for our sister-in-law because we spend most of our time with her. Bring her on a delightful weekend trip to her favorite movie, concert, or book reading.
Personalized chocolates
For her, personalized Rakhi gifts online for sisters-in-law are the ideal choice. Choose her favorite chocolate box for Raksha Bandhan and write a personal note on top of it. As she opens the custom, Raksha Bandhan presents for your sister-in-law. Watch her response
Desi-apparels
A lady looks her best when she is dressed traditionally, right? Buy her a stunning Indian clothing to bring out this feminine side. A few days before the occasion, surprise your sister-in-law with a rakhi gift. Make sure she wears the clothes you gave her on Raksha Bandhan to make a statement.
Brooch
Every lady, regardless of age, appreciates brooches as fashionable accessories. Look for a beautiful brooch to give as a rakhi gift for sister that will go with everything. Please choose the one that best suits her style and personality, silver or gold.
Bracelet
Many ladies enjoy adorning their hands with delicate jewelry. Seize the chance to get a beautiful bracelet for your sister-in-law, who is tired of wearing a standard watch band. Please give her a bracelet that she may regularly wear wherever as a surprise.
Home decor
We've seen our sisters play the part of an interior designer, haven't we? They devise strategies to redesign the entire house or just the tiniest rooms. Consider her love of home décor during Raksha Bandhan and give her items like an antique lamp, handcrafted wall decor, candles, other scents, canvas paintings, and so on.
Kitchenware
No matter how busy she is, our bhabhi always finds time to get into the kitchen and experiment with different dishes. She is the cook at home, so give her the best cookware to advance her cooking abilities. Invest in colorful cookware, a recipe book, an apron, custom hand towels, etc.
Gold coin
A gold coin may seem little, yet it has significant importance. Given that it represents optimism giving it as a gift on auspicious occasions is particularly common in India. Our in-law sisters' relationships are bolstered, and delight is transmitted when we give them gold coins. Because it becomes a treasure for a lifetime, it will retain a particular place in her heart.
Hair appliances
Don't we all recall how lovely our Bhabhi's updo was at her wedding? Many hair appliances were employed to achieve that magnificent updo, which was the result. Purchase our Bhabhi hair accessories, such as a curling iron, hair straightener, blow dryers, etc., since it made her seem stunning that day. She won't have to run to a stylist for her hairstyle on any big occasion, thanks to this.
Read More – Bouquets for your sister to make her smile on Raksha Bandhan
Conclusion
Our sister-in-law joins the family as a need once our brother gets married. Don't allow her to feel excluded. Make her feel special this rakhi season by spending all the time and affection with her to celebrate.
A typical day for a trendy hoodie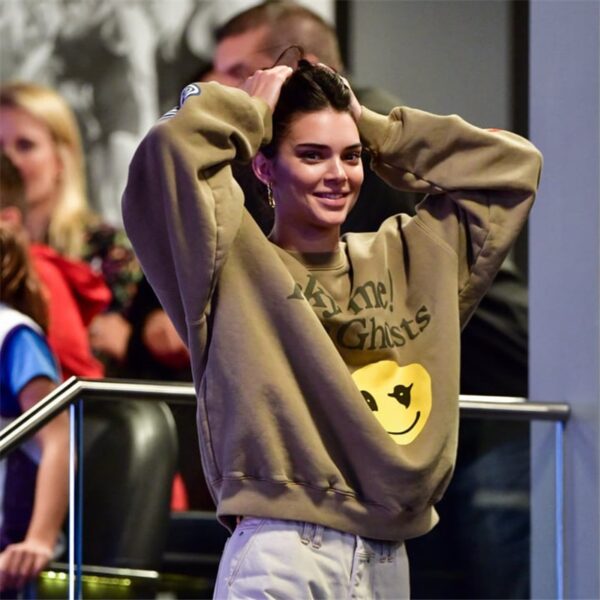 A typical day for a trendy hoodie
A typical day for a trendy hoodie. It's an obvious fact that lucky me i see ghosts hoodie is a famous style decision, and they keep on moving in all kinds of people's clothing. Whether you love the exemplary look or you like to change everything around with various styles and varieties, there are a lot of choices out there with regard to shaking a hoodie. However, what is a typical day for a chic hoodie? Continue to peruse to find out!
Awaken, wash up, and get dressed
Hoodies have been a well-known dress thing for a long time. They are agreeable and can be worn in different settings. Notwithstanding, there are a few things you ought to remember while wearing a hoodie. To begin with, ensure the hood is down so it doesn't darken your vision. Furthermore, don't wear it to bed – it's not generally as agreeable as you would suspect! At long last, ensure you've dressed suitably under the hoodie. A dress or skirt is most likely not the most ideal decision!
Go to work or school in your most loved hoodie
Whether you seriously love the curiously large look or incline toward something more fitted, there's no question that hoodies are a closet fundamental. They're ideal for languid days at home or when you simply need an additional layer, and they come in countless various styles that there's one for everybody. Whether you head to work or school in your most loved hoodie, make a point to dress it up for a certain in-vogue frill. Take a stab at matching it with an assertion neckband or watch for a dash of glitz, or go for a relaxed look for certain charming shoes. Regardless of how you style it, this comfortable piece makes certain to keep you comfortable the entire day.
Get things done on your mid-day break in your comfortable hoodie
Assuming you're similar to the vast majority, you're dependably in a hurry. You never have the sufficient opportunity in the day to finish everything. That is the reason it's so critical to exploit your mid-day break and get a few things done. Also, what preferred method for doing that over in your comfortable hoodie? Hoodies are the ideal method for remaining warm and polished simultaneously. So on the off chance that you're searching for another outfit for your next task run, consider going after your most loved hoodie. You'll be happy you did!
Meet companions for supper and beverages in your up-to-date hoodie
Searching for a loose and up-to-date method for going through a night with companions? Look at the hoodie pattern! An incredible lucky me i see ghosts hoodie can take you from relaxed beverages to an evening to remember. flexible and agreeable, it's no big surprise this style is so famous. So put on your most loved hoodie and go out to have a great time!
End the night by nestling up with a decent book in your comfortable hoodie
In the event that you're like me, you love twisting up in a comfortable hoodie toward the finish of a drawn-out day. In addition to the fact that it is agreeable, it's an extraordinary method for unwinding and loosening up. Furthermore, in the event that you're searching for a new hoodie to add to your assortment, I have recently the thing. Look at these stylish hoodies that are ideal for any evening person. Whether you're perusing or simply unwinding, these hoodies will keep you warm and up-to-date the entire evening. So take your pick and prepare to cuddle up!
End section:
The hoodie is the ideal streetwear piece. It very well may be spruced up or down, and it's agreeable and flexible. We really want to believe that you partook in our average day with this elegant hoodie. What is your take? Is the hoodie still a go-to for your style? Tell us in the remarks beneath.
Visit Now: wnweekly.com
A Compelete Biography of Jenni Rivera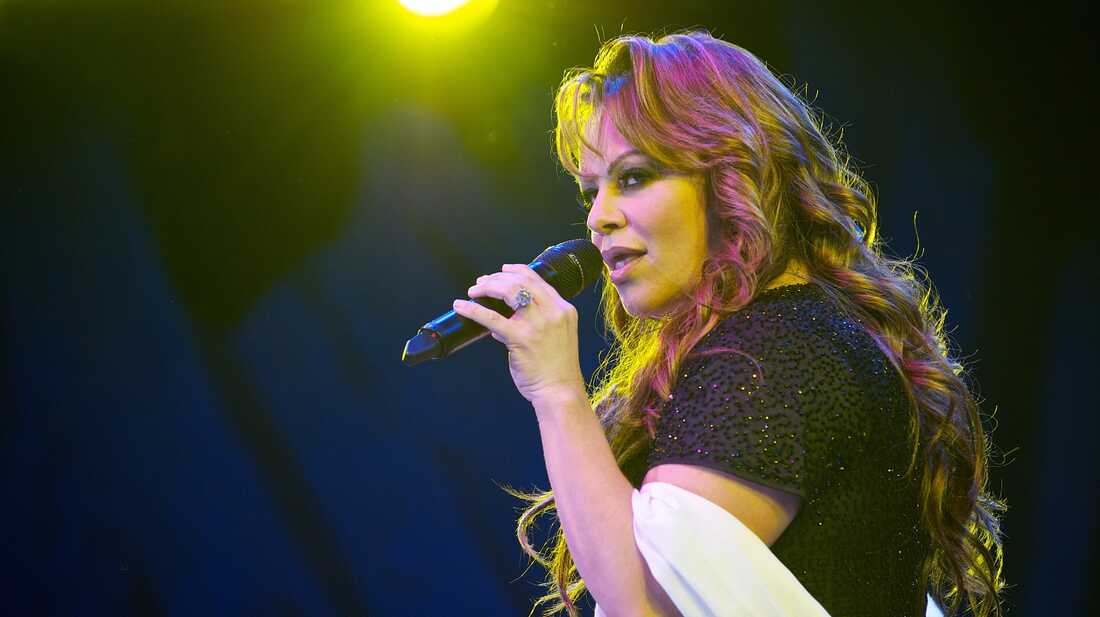 "A Compelete Biography of Jenni Rivera" is written by Leila Cobo, a pianist, TV host, and executive director of Latino programming and content at Billboard. The author captures the multifaceted life of Jenni Rivera, who was equal parts party girl and elegant woman, great diva, and mom. Cobo gives readers an insider's view of the artist's varied and sometimes challenging experiences.
Trino marin
Trino Marin, the man behind the Jenni Rivera saga, is currently serving a prison sentence. He had a violent relationship with Jenni and was convicted of rape and assault. His crime landed him a thirty-one-year prison term. Before his conviction, Trino Marin was a relatively ordinary man who worked at several different places to make ends meet. He and Jenni met when they were in high school. His job at a restaurant gave him the freedom to do the things that he wanted to do.
Trino Marin and Jenni Rivera married in 1984 and have three children together. However, Trino has suffered a lot of bad press because of his treatment of his wife. His actions against Jenni, as well as accusations of physical abuse, have caused much controversy.
Childhood & Early Life
Born in Long Beach, California, Jenni Rivera's childhood and early life was shaped by a musical environment. Her parents, Pedro Rivera and Rosa Saavedra, introduced her to the banda musical genre at a young age. Although she was pregnant at age 15, her parents encouraged her to stay in school and pursue her music career.
Rivera learned English and Spanish as she grew up and studied hard in school. She was an excellent student. She became pregnant at age 15 and supported her child by selling CDs at flea markets. After high school, she enrolled in college and graduated as class valedictorian. She later worked at her father's record label and found her new calling as a singer.
Career
American singer Jenni Rivera is well-known for her work in Regional Mexican music genres, including Mariachi, Norteo, and Banda. Her singing style was versatile and she made her name through the genres. She also released a range of albums that were popular in her native country.
Born in Long Beach, California, Jenni Rivera was raised in a musical household. Her father owned a record label and recording studio, and she and her brothers worked there and later became recording artists. Jenni began singing at a young age, while still in high school. She had two children with Jose Trinidad Marin, whom she divorced after discovering that he abused his children. Later, she married Juan Lopez and had two more children with him. Both of them died in 2009.
Aside from her musical career, Jenni Rivera was also involved in charitable causes. She served as a spokesperson for the National Coalition Against Domestic Violence. In addition to her work in the music industry, Rivera's 2008 album 'El Rey' became her first number one album in the United States. She has received several awards and nominations for her work, and has appeared on numerous television programs.
Major Works
Jenni Rivera is a native of Long Beach, California. She graduated from Long Beach Polytechnic High School and was inducted into the Poly Walk of Fame on July 26, 2012. She was also active in the community, supporting orphans and sick people and establishing the Jenni Rivera Love Foundation. She also gave away scholarships to students of all nationalities.
Jenni Rivera is a multi-talented singer and songwriter. Born in Long Beach, California, Jenni Rivera was introduced to Regional Mexican music at a young age. As a teenager, she was exposed to Latin American music and dance. Her family, who were also musicians, provided her with an educational foundation. Her father, Pedro Rivera, owned a record label called Cintas Acuario and helped launch the career of Chalino Sanchez.
Personal Life
The biography of Jenni Rivera was released in 2016. She was born on July 2, 1970, and passed away on July 2, 2016. Her family was musical. Her father owned a record label and studio, and she and her brothers worked there, eventually becoming recording artists. But it wasn't until they were older that she found her true passion: singing. She went on to work for her father's company, and her first album was released in 1995. She also had a recording contract with Sony's Latin division, and by the late 1990s, she was making records for that label.
Rivera was born in Long Beach, California, and her parents were Mexican immigrants. She married her first husband, Jose Trinidad Marin, in 1985, shortly after giving birth to her first child, Chiquis. The couple divorced after nine years because of domestic abuse. Later, Jose was sentenced to over 30 years in prison for molesting Rivera's sister Rosie. After the divorce, Rivera married Juan Lopez, whom she had two children with. He later died in prison.