How Music Can Enhance the Spa Experience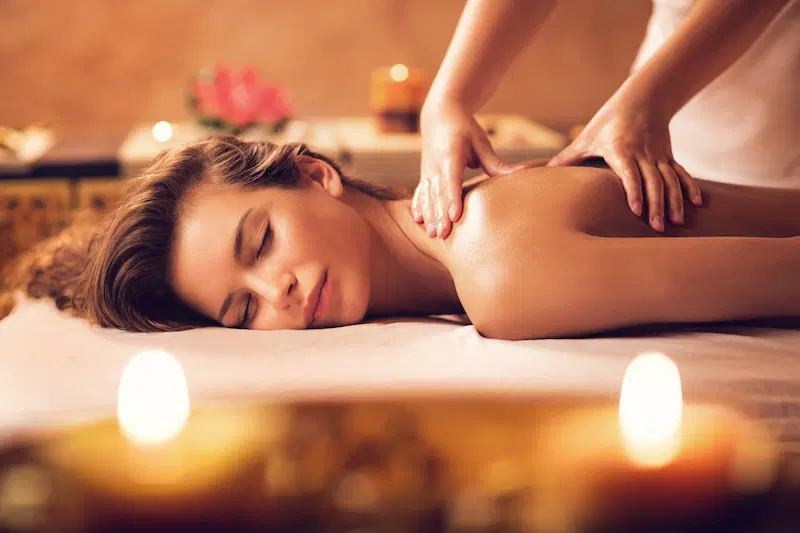 Music is a powerful tool that can be used to set the tone in any spa or wellness center. It can be instrumental in promoting relaxation and stimulating the senses to de-stress.
Curated spa music reflecting the hotel brand and theme can also enhance the guest experience. This is particularly useful for guests looking for a holistic and well-being-focused atmosphere.
Relaxation
Music is often called an "inner healer" and can help soothe and rejuvenate the body and mind. It has been used for centuries to treat ailments such as insomnia and anxiety, but research also shows that music can enhance your relaxation and well-being.
Music releases a range of chemicals in the brain that promote calm, relaxation, and well-being. These include dopamine, oxytocin, and serotonin, all of which positively affect the human body.
Stress can increase the risk of illnesses and diseases such as high blood pressure, gastrointestinal problems, heart disease, and obesity. It can also make you feel less productive and irritable.
When we are under stress, our bodies release hormones like cortisol to protect us from danger and help us fight or flee a threat. But when that stress is long-term or chronic, it can wreak havoc on the body.
A heightened cortisol response can negatively affect the body's ability to perform everyday tasks, making it hard to concentrate and remember things. However, when you listen to music encouraging relaxation, your body's stress response is dialed back, and you can focus on the task.
Choosing the right music to relax can be as simple as finding something that soothes you and turning it on. Listening to your favorite music is a great way to lower your stress levels and achieve a more peaceful state of mind.
De-stress
Music can be a powerful tool for de-stressing and rejuvenation. Whether listening to a classic rock song, a hip-hop track, or a jazz anthem, it's a great way to help calm your mind and body.
Background music for spas can help reduce stress levels, especially if you suffer from anxiety or depression. Researchers have found that certain types of music can evoke emotional memories that provide a sense of comfort and alleviate stress.
The best way to use music to relax is to enjoy it. Regardless of your music, wear headphones to focus on enjoying it without distractions.
Another good idea is to create a personal "stressless" playlist – a great way to find new music to keep your spirits high and help you cope with life's little stressors.
Music is a scientific wonder, and its effects on your body are impressive. Rhythms, beats, and audio samples mimic the natural sounds around us; your ears send signals to your brain that produce dopamine, a known stress reliever. And, of course, there's the adage that music can make you feel more connected. Just be sure to choose something that will give you a sense of accomplishment and boost your mood.
Energizing
Music can be a powerful tool for rejuvenating both the mind and body. It has been proven that soothing music can help alleviate stress, boost focus, and improve short- and long-term mood. Moreover, it can even help reduce pain and fatigue in the body.
A recent study found that a well-crafted playlist of relaxing music can reduce your blood pressure, heart rate, and breath rate. It also increases your oxytocin levels, the hormone boosting the immune system.
The most impressive effect is that it works for everyone, regardless of age, gender, or physical ability. Using music as a stress-buster is also a surefire way to improve sleep quality and reduce your risk of developing diabetes or other health conditions.
For example, a recent study by researchers found that listening to music can lower cholesterol levels and improve cardiovascular health. It is also believed that music can be an effective treatment for insomnia and a depressed mood. Lastly, it is a great way to relax and have fun at the same time. With so many benefits, music is a must-have in any spa enthusiast's arsenal of wellness tools. It is the perfect ingredient to make any spa experience a winning combination!
Mood
When it comes to mood and relaxation, music can be an invaluable tool. It's proven to relax tense muscles, improve sleep quality and reduce stress.
Listening to relaxing music has also improved memory, focus, and creativity, which can benefit students and adults. Additionally, a study showed that listening to relaxing classical music before bed improved the sleep quality of stroke patients.
Incorporating music into a spa experience can be a powerful way to improve customer satisfaction and loyalty. The right type of music to suit a customer's preferred mood can transform treatment and ensure they feel relaxed, rejuvenated, and ready to face the world again.
One of the most popular types of spa music is binaural beats. These sound waves produce an incredibly calming effect on the brain by putting two slightly different frequencies in your ears. The sound waves create a trance-like state that promotes relaxation, reduces anxiety, and boosts the effects of a massage treatment.
Another popular form of spa music is Tibetan singing bowls. These instruments are a favorite among Buddhist monks for their ability to induce relaxation and healing through gentle sounds.
When selecting the correct spa music, it's essential to consider various factors. The brand and theme of the spa should be taken into consideration as well. Choosing curated, specialized spa music can set your establishment apart and attract new customers.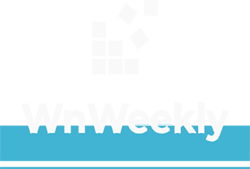 Outdoor furniture covers: why they matter and should be used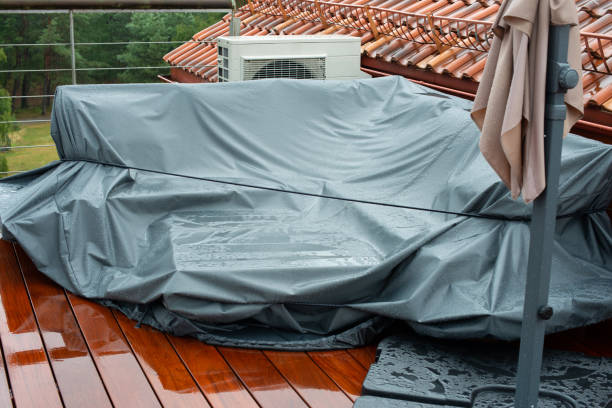 It's no secret that Outdoor furniture covers can take a beating. Whether it's from the sun, rain, snow, or dirt, your outdoor furniture is constantly exposed to the elements. And while most furniture is built to withstand some wear and tear, over time, even the best-made furniture will start to show signs of wear. One way to protect your outdoor furniture is by using covers. Outdoor furniture covers are designed to shield your furniture from the elements and extend its lifespan. In this blog post, we'll discuss the benefits of using outdoor furniture covers and how to pick the right ones for your needs.
What are outdoor furniture covers?
Outdoor furniture covers matter because they provide protection from the elements. The sun can fade and damage your furniture, while rain and snow can cause mold and mildew. Outdoor furniture covers should be used to protect your investment and keep your furniture looking its best.
There are a variety of outdoor furniture covers available to suit your needs. If you have a small patio or deck, you may only need a few chair covers. For larger areas, you may want to consider a full set that includes a table cover and umbrella cover. Some sets even come with side panels to further protect your furniture from the wind and weather.
When selecting an outdoor furniture cover, be sure to choose one that is durable and weatherproof. Also, make sure it is easy to clean so you can keep it looking like new for years to come.
Why do outdoor furniture covers matter?
Outdoor furniture covers are important because they protect your furniture from the elements. If you live in an area with a lot of sun, rain, or snow, your furniture is exposed to all of that and it can take a toll. Outdoor furniture covers will help to prolong the life of your furniture by protecting it from the elements.
In addition to protection from the elements, outdoor furniture covers can also help to keep your furniture clean. They will protect your furniture from dirt, dust, and debris that can build up over time. This will help to keep your furniture looking its best for longer.
Finally, outdoor furniture covers can provide a bit of style to your outdoor space. There are a variety of colors and styles available, so you can find something that fits your personal style. By using outdoor furniture covers, you can create a unique look for your outdoor space that will make it stand out from the rest.
What are the benefits of using outdoor furniture covers?
When it comes to protecting your outdoor furniture, using covers is one of the best ways to keep them in good condition. Here are some of the benefits of using outdoor furniture covers:
Keeps furniture clean – Covers help keep your furniture clean by protecting them from dirt, dust, and other outdoor elements.

Prevents damage – Outdoor furniture can be easily damaged by weather conditions, such as strong winds or heavy rain. Covers can help prevent this type of damage.

Increases lifespan – By protecting your outdoor furniture from the elements, you can help extend its lifespan.

Saves money – In the long run, using covers for your outdoor furniture can save you money since you won't have to replace them as often.

Adds style – Outdoor furniture covers come in a variety of styles, so you can find ones that match your personal taste and style.
How to select the right outdoor furniture cover?
When selecting an outdoor furniture cover, it is important to consider the material. The most common materials used for outdoor furniture covers are polyester and PVC. Polyester is a durable, breathable fabric that is ideal for protecting against weather damage. PVC is a waterproof material that is perfect for keeping your furniture dry during inclement weather.
It is also important to consider the size of your outdoor furniture when selecting a cover. Make sure to measure the width, depth, and height of your furniture piece to ensure that the cover you select will properly fit.
Finally, take into consideration the climate in which you live when selecting an outdoor furniture cover. If you live in an area with harsh winters, be sure to choose a cover that is designed to withstand extreme cold temperatures. If you experience high winds in your area, look for a cover with straps or ties that can help keep it securely in place.
Conclusion
Outdoor furniture covers dubai are an important part of keeping your furniture in good condition. They protect against the elements and help to keep your furniture looking new for longer. If you have outdoor furniture, make sure to invest in a few good quality covers to keep it looking its best.
Are There Any Good Online Websites For Wholesale Jewellery?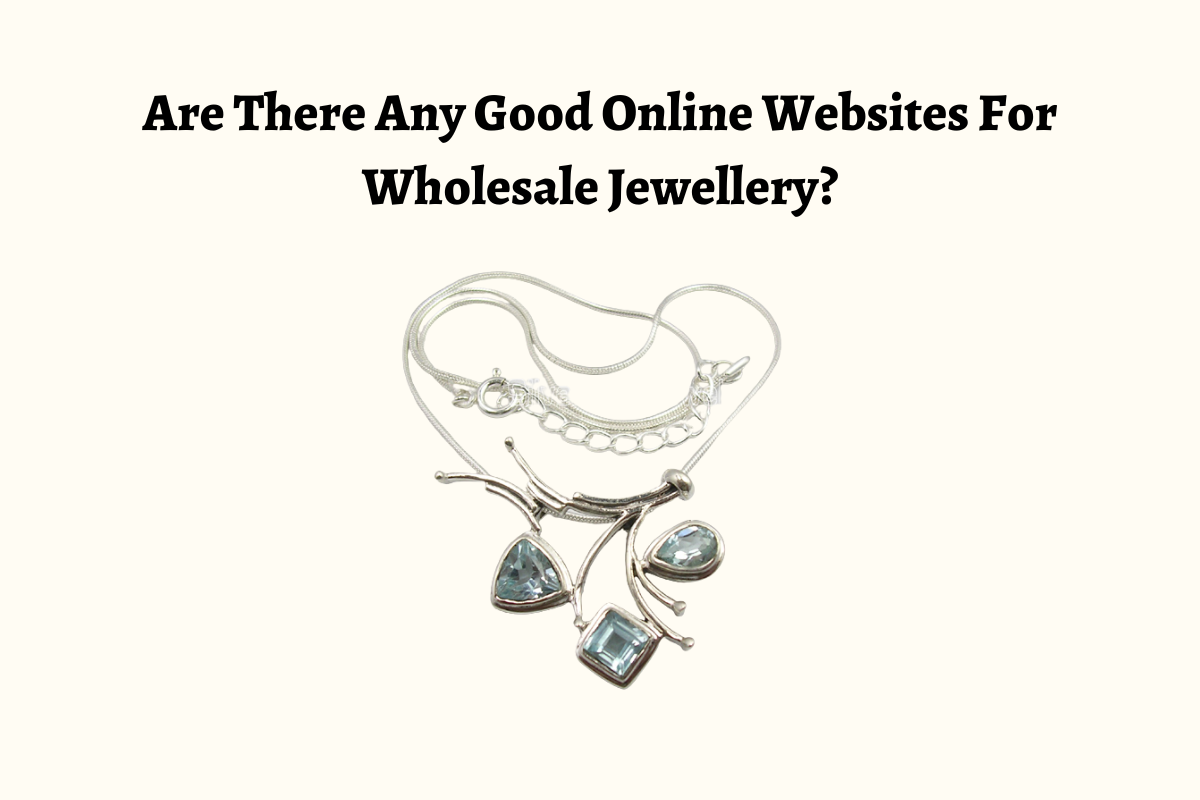 Are you thinking about starting a new jewelry business and, at the same time, looking for the best wholesale jewelry manufacturer online?
Well, thankfully, there are a lot of options currently, and most of them have been able to build quite a name for themselves as well.
However, at the same time, it is very important to mention that not all of them are trustworthy, and hence you need to carefully screen the ones that might be promising enough.
Today we are going to be talking about one such great option when it comes to wholesale silver jewelry manufacturers, and they have been able to build quite an online presence for themselves.
The range of designer silver jewelry that they have is quite exquisite, and you can easily trust the same.
Silver Star Jewelry: The Best of Its Kind
Today we are going to be talking about none other than Silver Star Jewelry, which is known to be one of the best options when it comes to wholesale silver jewelry manufacturers, and that too works completely online.
One of the most potent things about this particular option is that they have made the process of wholesale manufacturing indeed very promising, and you do not need to physically travel and shortlist the ones that you will be ordering.
Silver Star jewelry is known to be one of the best when it comes to designer silver jewelry wear, and hence you can even cater to the exquisite set of the audience who want something that is customized and not bulk manufactured.
There are indeed certain factors that make this particular option one of the best choices when it comes to wholesale silver jewelry and we are going to be talking about some of the features.
Product Quality
There is often a very persistent complaint among individuals that when it comes to silver jewelry that is to be manufactured in wholesale quantities, the quality of the same is not promising enough, and hence there are a lot of complaints indeed.
However, once you get in touch with Silver Star Jewelry, that is not the case, and the right quality is provided by them, be it for price or even for the material.
You can vouch for the quality that they provide, so it is indeed one of the best choices for wholesale silver jewelry.
Ease of ordering
We have already tried to mention that Silver Star Jewelry is one of those options that is known to operate online, so you do not have to travel physically to the store to place the order.
The entire process has been made digital so that clients staying even outside the country can easily get in touch with them and order designer silver jewelry very easily.
Do not worry; the orders that are placed online are trackable as well, so you will get the complete assistance when it comes to understanding where your order has reached and when it will get delivered.
Design Specifications
And finally, one of the most important reasons why this particular option is known to be the best wholesale silver jewelry manufacturer that works online is because of the designs that they provide.
They have been in this sector for quite a few years, and hence they have been able to collect a lot of amazing designs, be it for the designer range or even for the normal range.
Finally, we can see with conviction that if you want the best of designers as well as wholesale silver jewelry manufacturers who are known to work online and that too with the best of quality, then the ultimate option is none other than Silver Star Jewellery.
Creative Anniversary Gift Ideas for Grandparents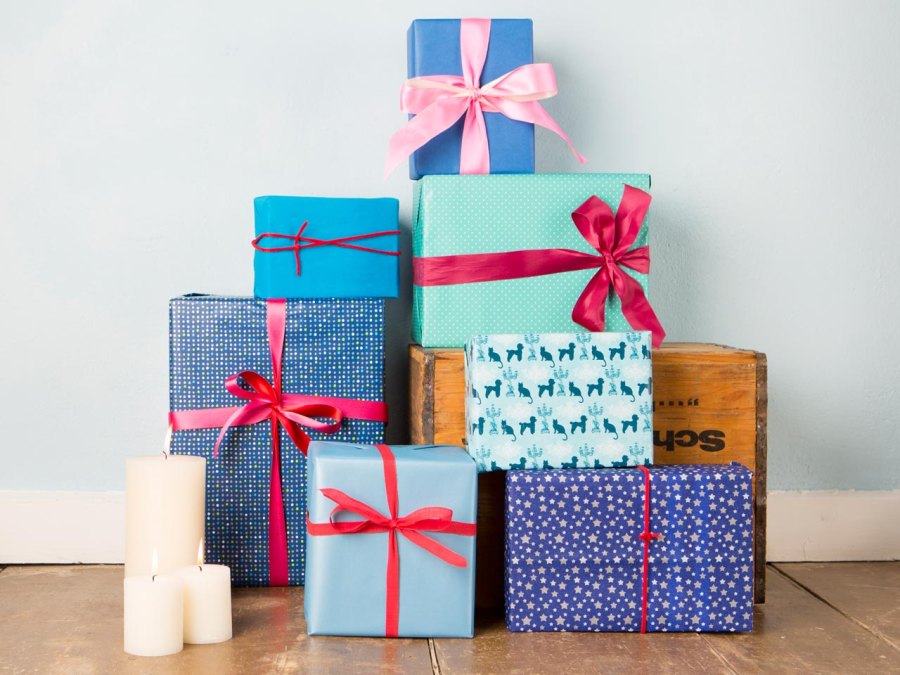 If you're browsing for an extraordinary anniversary gift for your grandparents, you've reached the right spot! We've put together a list of creative ideas that are sure to please. Whether your grandparents are into gardening, golfing, or traveling, we've got you covered. So sit down and get creative – your grandparents will love whatever you come up with!
Get creative with your anniversary gift ideas for grandparents.
Grandparents can be so special in a child's life. They provide a link to the past and a window into the future. Show your grandparents how much you appreciate them with a unique and heartfelt anniversary gift.
One option is to create a photo book or album. Gather family photos spanning the grandparents' lives and compile them into a special keepsake. You could also create a video montage of old home movies and photos.
If your grandparents are into gardening, you could give them a new tool or piece of garden equipment for their yard. Or, if they like to cook, you could get them a new cookbook or set of kitchen utensils.
No matter what you choose, make sure it is something your grandparents will love and use. They will appreciate your thoughtfulness and love for years to come.
Ideas for unique and memorable gifts.
Gift-giving is a tradition that is often enjoyed during the holiday season. However, finding the perfect gift can sometimes be a challenge. If you are looking for a unique and memorable gift, here are some ideas to get you started.
One option is to give a personalized gift. This can be something as simple as a personalized mug or ornament or a more elaborate gift such as a custom-made piece of jewelry.
Another option is to give an experiential gift. This could include tickets to a show or a museum, a gift certificate for a day of spa treatments, or a voucher for a driving or cooking lesson.
If you are looking for a more traditional gift, you could choose something personal or sentimental. This could be a piece of jewelry, a book, or a photograph.
Whatever you choose, be sure to put thought into the gift and personalize it as much as possible. This will make it exceptionally special for the receiver.
Consider their interests and hobbies.
When you are considering who to ask to be a bridesmaid, think about their interests and hobbies. If the bride is into fitness, ask a friend who loves going to the gym. If the bride is into reading, ask a friend who always has a great book recommendation. You want your bridal party to be people the bride can enjoy spending time with, so think about what she enjoys and ask those friends first.
Read More:- Boost the beauty of your garden with the bright flowers
Personalize your gift with a special touch.
When it comes to offering gifts, it's the feelings that count. But that doesn't mean you can't put a little extra effort into making your gift special. A simple way to add a personal touch is to enclose a handwritten note. Handwritten note.
You can also include a small gift along with the main gift. This can be something as simple as a bookmark, a keychain, or a candy bar. If you're giving a larger gift, like a piece of jewelry, you could include a smaller gift, like a ring box or a necklace pouch.
Whatever you do, make sure the gift is wrapped nicely. Use colorful paper and a pretty bow to make it look extra special. And don't forget to add a tag with the recipient's name.
Take into account the occasion and their relationship to you.
When picking a gift for someone, it's important to consider the occasion and their relationship to you. For example, if you're close friends with someone, you might want to get them a more personal gift than if you were just acquaintances. Similarly, if it's a special occasion like a birthday or anniversary, you'll want to put a bit more thought into your gift than if it's just a random Tuesday.
Whatever the occasion, think about what the person would like. If you're not sure, do some research or ask them for ideas. And most significantly, don't be confused or doubt yourself to get inventive! There are many possibilities for gifts, so don't be afraid to think outside the box. You can get your hands on online birthday gift hampers for grandparents and make them feel loved.
Make sure your gift is something they'll appreciate and use.
Christmas is a time for giving, and you want your gift to be something special that your loved one will appreciate. But what do you do if you're unsure what to get them?
One option is to give them something they can use. This could be something practical, like a new tool or kitchen gadget, or something they can enjoy, like a book or movie they've been wanting. Look for online gift delivery for grandparents.
Another option is to give them a gift card or certificate. This way, they can choose their gift, and you know they'll be happy with it.
Whatever you choose, make sure it's something your loved one will appreciate and use & gifts blog website have a look.