IELTS Reading Module: 3 Effective Tips to Do Well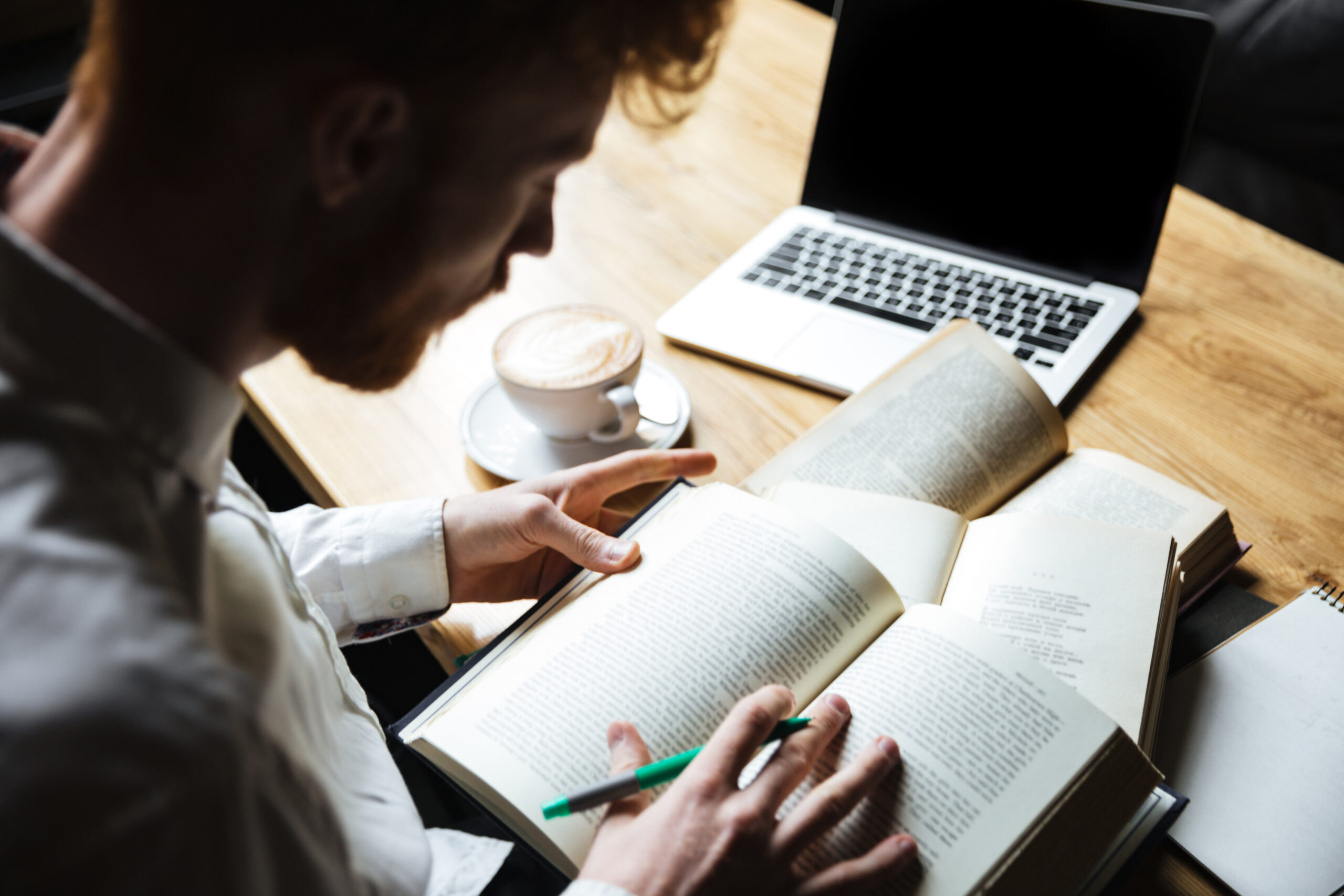 If we talk the IELTS exam then it is quite popular among students aspiring to study abroad. Though there are several language proficiency tests, most students prefer to appear for the IELTS exam. Now IELTS has several modules like reading, speaking, writing, and listening. This article will help you understand the effective ways to do wonders in the reading module. There is no denying the fact that students find reading modules quite challenging. They're unable to figure out how to read passages and find out answers from them. Many students do not have a good vocabulary hence they cannot find the synonyms and antonyms from the passage.
This necessitates the need to be aware of those steps which can help the students to do well in the reading module. You must remember that your IELTS score is going to be calculated on the basis of your individual score in all the modules. So if you can speak, write and listen to English very well but have trouble in this reading module then it is going to impact your overall score.
Hence students need to pay attention to the reading module so that they can get a good score in the exam. If you are not aware of those techniques which can help you get a good band score then nothing to fret about. This article will be suggesting you ways to do well in the IELTS exam.  Now if you wish to prepare for the IELTS exam effectively then you need the guidance of experienced faculty. You can avail of that by  joining the top  IELTS  Institute in Jalandhar
This article has been penned down to make you aware of those steps which can help you do wonders in the IELTS reading  module
Develop reading habits
The most crucial step to do well in the reading module is to inculcate proper reading habits. Those students who find it tough to read lengthy passages need to begin by reading short texts first. They need to develop an understanding of how the sentences are framed together to form a paragraph. Also, they should work on understanding how to find answers from these passages. Many times these messages contain irrelevant information. So students need to have the ability to filter out the relevant details and dig out only thorough necessary answers.
Find the keywords
Locating the keywords is one of the most important tasks in the reading module. Most students are not aware of the method to take out keywords. Consequently, they fail to do well in this module. See the reading passages are going to be lengthy and you have limited time. You cannot afford to read each and every line to find out the answers. But if you are able to locate the keywords then that can help you find the answer quite quickly.
Your keywords are going to be the name of a person, date, event, or any other important information. Therefore you must work hard to find out the keywords from the passage. You can underline those keywords and proceed toward them later on when you have to find out the answers.
Have a good vocabulary
A good vocabulary is quite crucial to do well in the reading module. The reason people do this is that you would be asked to answer synonyms, antonyms, word meanings, etc. Moreover, the questions can contain paraphrased text. To decipher that,  you must possess a good vocabulary. Now how to boost your vocabulary. Well, you don't need to pick up a dictionary and memorize each and every word.
That is impossible. You just have to be aware of some common synonyms and antonyms. You can also read the newspaper daily as it will help you learn new words. So building your vocabulary will be instrumental in helping you achieve a good band score in the IELTS reading module. To prepare effectively for the IELTS exam you should immediately join the best IELTS institute in Ludhiana.
Wrapping it up
To wrap it up,  students can find the reading module very challenging since the majority of them do not have the practice of reading. It is hard for them to go through these lengthy passages and find answers. But if you follow these essential tips stated in the above article then everything will be easy for you. You can surely manage to get a good band score by following the above tips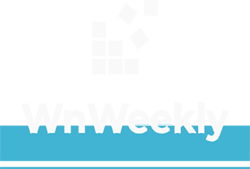 Best hair plantation technique to get rid of hair loss.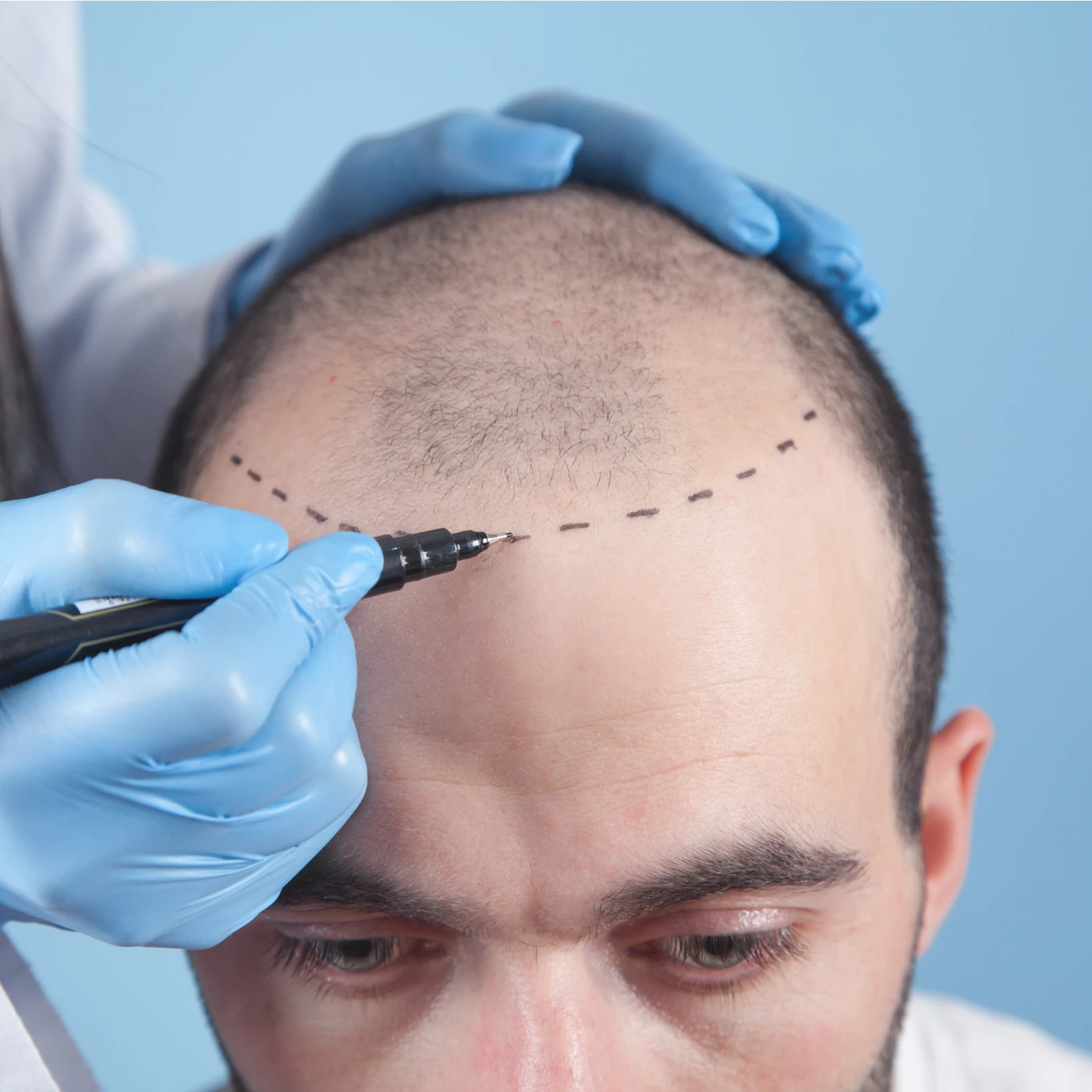 Hair fall is a common problem faced by youth and even in all age groups. Sometimes several options are not working properly for the recovery process. Hence Hair plantation is a technique that is helpful to maintain hair growth. You can choose the best clinic for the surgery. As Kyra clinic is one of the best clinics that deal with hair plantation. These are some main reasons why hair fall occurs mostly among people.
We made easy access to the money for you because we are Emirates Loan in Dubai UAE.

Genetics: One of the major reasons for  Baldness is usually caused by hereditary. It is caused by Androgenic Alopecia. Mostly it is found in men and occurs by the Testosterone hormone and turns into dihydrotestosterone. So, it becomes one of the reasons for hair fall. If The level of this hormone increases in the body as a result it causes hair loss. Hence the roots of the hair in front of the head weaken and it starts to fall and break.

Nutrition:  The second main reason is the lack of nutrition. Hence, Protein, minerals, vitamins, and biotin-rich food are necessary. Food such as almonds, peanuts, cashews, Cauliflower, linseed, lentils, and wheat should be consumed in maximum quantities to maintain your hair balance. Hence for the development of hair, you should also Drink plenty of water.

Lifestyle: severe mental problems and  Excessive stress, continuous use of chemical-based production generate hair loss. Sometimes changing the shampoo and oil repeatedly causes hair fall. The headache and the least oil massages causes dandruff and leads to disastrous conditions.

Hormonal changes: Hormonal changes are also a reason for hair fall. Hence hormonal changes, in the body prematurely or after a certain age can also cause hair loss problems. It is also a fact that thyroid, hormonal imbalance, blood and nutrient deficiency, and PCOS causes hair loss in a woman's body.
Gain confidence at a reasonable cost
You can get the best hair transplant in Punjab. The cost of hair transplantation can be an issue, for some people. But it is a 100% result-oriented technique. Hair transplant cost in Ludhiana is quite nominal with good results, so go ahead with this and get confidence back.

Hair Transplant Cost

The hair transplant cost is reasonable with the best professionals. Moreover, any hair transplant aspirant can easily afford this surgical treatment. There are a huge number of hair transplant clinics available in hair transplant in Punjab. It can offer you low-cost treatment and a very good quality of treatment offered by clinics and doctors.

The cost of a hair transplant varies from clinic to clinic. Hence it provides you with good quality treatment at an inexpensive price, Hair Doctors clinic has come up with the best techniques and the best range of surgical hair loss treatment for individuals. Moreover, these price rates are set considering the budget issues of average-income people for hair plantation. Hence you don't need to compromise the high quality. As a result, you will get a solution at a low cost.

Hence you can choose this technique to gain your hair back and enjoy life as usual with confidence.
How to Secure Your Trailer from Theft: 3 Quick Tips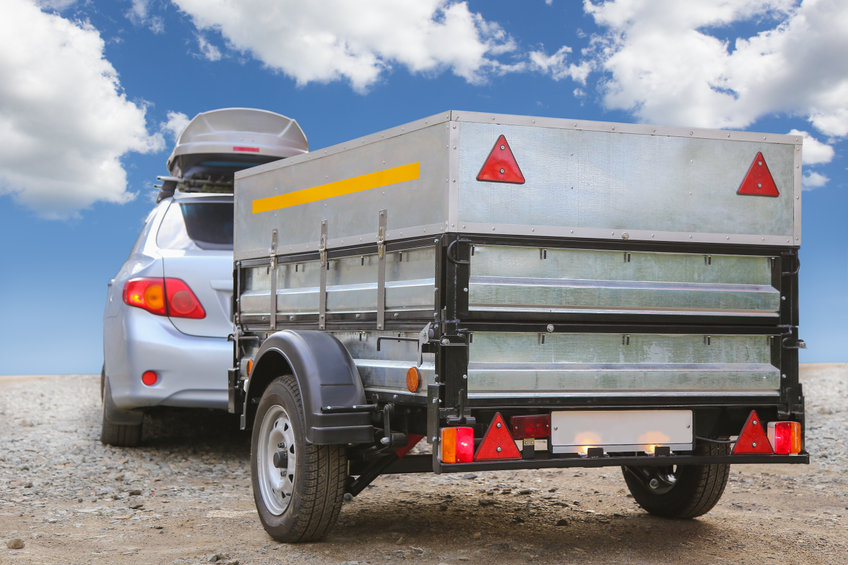 Removing the fuse of your UTV alone doesn't guarantee its safety. You also need to secure your trailer. The trailer is an easy target when you are camping or traveling. A determined thief can be attracted during these periods. If care isn't taken, it can be gone in a few minutes.
Certain measures need to be in place to secure your trailer. Deterrence is the main objective in securing a trailer. Having some roadblocks therein for a thief will stop the theft. It's better than having none.
Tips for Securing Your Trailer 
This guide offers you a few trailer security tips. They are effective, so pick what suits your situation. There are different ways to secure your trailer. Here are three of them.
Chock lock is effective
This lock is placed on the wheel. It prevents the wheels of a trailer from making any kind of turn. The chock lock works similarly to the boots of a police department, those useful for impounding vehicles.
Remember that the key goal here is deterrence. Therefore select a chock lock with bright color. It should be obvious to several curious passersby. A thief will need to think twice before approaching. He can't easily get to your hauler.
Get a tongue lock
This lock is attached to the coupler of a trailer, especially where it's connected to the ball hitch. With it, the coupler is plugged up. This makes your trailer inoperable. When it comes to the perfect way for locking a trailer's tongue, a tongue lock does a great job. A trailer is more vulnerable when it's disconnected from a vehicle. A tongue lock is also very useful in this type of situation.
Finding and installing a tongue lock is easy. However, that doesn't mean you should purchase the first lock you come by. Pay close attention to it. Select one that's tool resistant. It needs to have excellent pick resistance. Don't forget that a professional thief is likely to come ready – probably with power tools and lock picks.
Use alarms
Alarms act just like a signal light on a car. Whenever a movement is made on your trailer via honking, the sensors in the alarm will signal. Also, some alarms signal whenever a person makes move to unlock or move a trailer. Therefore, get alarms that have LED lights when you shop. They remind a thief that a trailer is protected.
Typically, the horn emits sound with flash LED lights whenever an impact is detected. This scares away a thief. And also alerts anyone close by. Who knows, someone might report to the police.
Bonus Tip
It's also important that you insure your trailers. Please consider it. It helps you negotiate for certain compensation in the event of the worst happening. Prepare the proper insurance for your trailer.
Conclusion
A would-be trailer taker will be made to think twice before making moves on your trailer if you have proper security. Even though there is no single thing to do to completely secure your trailer, a combination of methods is needed. Use these tips to enhance your trailer's safety. Finally, plastic seals for trucks and using Secur-T will be a good way to secure your trailer.
Spiti – Travel with friends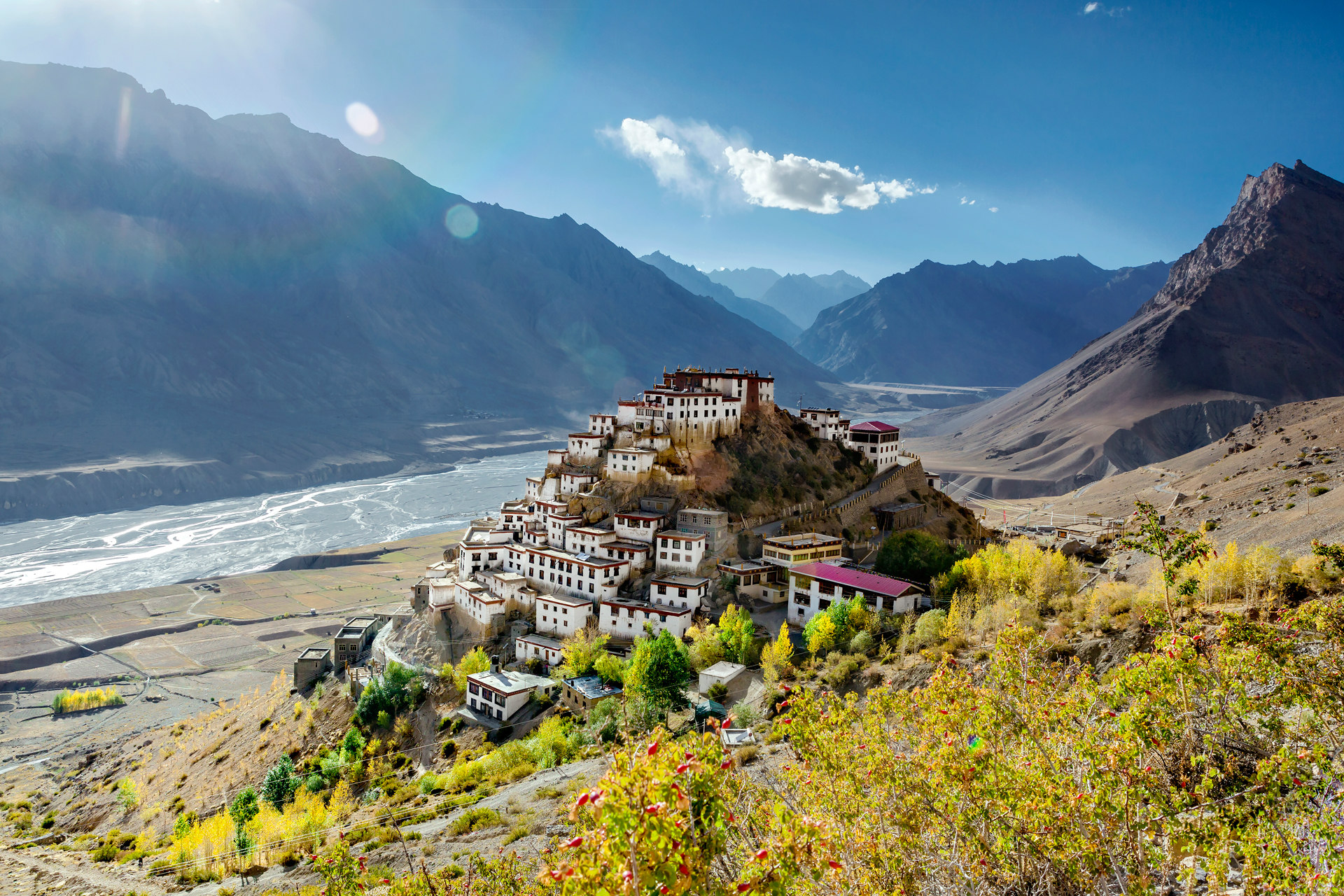 Introduction
Spiti is located in Uttarakhand's Garhwal region. It is a stunning Himalayan valley. It is a popular pilgrim destination and draws thousands of tourists every year. Spiti has two UNESCO World Heritage Sites, Pin Valley National Park (also known as Dhankar Monastery), and some of India's most stunning monasteries.
Spiti has a variety of landscapes, from dense evergreen forests to meadows filled with wildflowers to high altitudes. As you travel its alpine roads, you will also see snowcapped peaks. People here are friendly, warm, and welcoming.
Chandratal Lake
Chandratal Lake, a high-altitude lake in Spiti Valley is located at the highest elevation. It is India's highest lake and one of the most stunning lakes in the country. It is located at 4300m above sea level. This makes it an ideal getaway for anyone who wishes to see nature in its purest form. Although you can see the natural beauty of this spot from any location, you will be able to enjoy its tranquility best when it is sunrise or sunset (around 7 AM-8 AM).
Chandratal Lake's beauty is dependent on your ability to see clearly. It's located at less than 300m above sea level, surrounded by snow-capped mountains and barren land that stretches into infinity.
Key Monastery
Key Monastery, located at 3500m above sea level, is the oldest monastery of Spiti Valley. It was founded in 1673 by Ling Rinpoche (the Thunderbolt), a well-known lama. This monastery has a beautiful location with large boulders spread across its grounds. There are also many prayer flags that hang from trees.
After years of neglect, the main building in this Buddhist temple was restored to its original form during the British rule over India from 1839-1947. This period saw all temples close down because of religious persecution by colonialists.
Kunzum Pass
Kunzum Pass, a mountain pass in the Himalayas at 4,370m (14 300 ft) is located at an elevation of 4.370 m (14.3300 ft). It can be found in the Spiti Valley and Chandra Rivers, Himachal Pradesh.
This pass connects two valleys high–that of Kunzum, and that of Chandra–and allows for access to many passes via which one can get into Tibet or Ladakh from India.
Kaza
Kaza, the capital of Spiti is also the largest town in the region. This is a place where people come to trade with other villages. You'll find many shops selling everything, from woolen goods to herbs. If you plan to do longer treks in Kaza or elsewhere in Spiti, there are plenty of guesthouses and restaurants where you can stay the night.
Dhankar Monastery
Dhankar Monastery, a Tibetan Buddhist monastery, is located in Himachal Pradesh's Spiti and Lahaul districts. It is situated at 3,600m (3,831 feet) elevation.
Lama Tsongkhapa built the monastery between 1419-1429 CE. It was abandoned following his death because of lack of funds. Two members of the British Royal Geographical Society discovered the monastic complex in 1927. They found it partially destroyed, but still had some monks living in their old quarters. [2]
Pin Valley National Park
Pin Valley National Park can be found in Kullu, Himachal Pradesh, India. It covers 534km2. It is home to dense forests that are home to a variety of wildlife, including more than 300 species of birds and mammals (including leopards), rare plants, and medicinal herbs.
In 1963, the Government of India established the park to protect its cultural heritage and rich biodiversity. Since its inception, it is currently managed by the Wildlife Institute of India. [1]
Tabo Monastery
Tabo Monastery can be found in Spiti valley, an area of Himachal Pradesh that has attracted travelers for centuries. It was founded by Guru Rinpoche's disciple and is the largest monastery of this region. It is a place for meditation and Buddhist studies, but also offers accommodation for pilgrims visiting the site to pay tribute to its founder.
The reign of King Lakhang Deo (997-1049 CE) saw the establishment of the monastery. He ruled over a kingdom that was based on similar principles to Buddha Shakyamuni's. To create a place where monks could gather together to practice selfless love, the king gave them land. They could then build monasteries on this land. This would allow them to live as brothers and share food, shelter, clothing, and Buddhist teachings.
It's worth taking a trip with friends.
Spiti is an ideal place to visit with friends and enjoy a relaxing vacation. Spiti is a great place to unwind, relax and escape from the hustle and bustle that is everyday life.
Conclusion
It offers the best of adventure and culture in one location.