How to Save Money When You Book Travel
When planning a trip, one must know how to save money. Whether you want to avoid paying for a last-minute flight or you're traveling around the holidays, there are steps you can take to make sure you get the best deal.
Plan Ahead
Taking the time to plan when booking travel can save you a lot of money. However, ensuring you are staying open to unexpected costs is essential. You need to have a budget in mind before starting to look at your options.
Depending on your style of travel, you should do more research to find the best deals, like Hotwire coupons. You can check with your airline to see what their mileage program offers or search online for discounts. Some websites let you compare prices on flights, hotels, and train tickets.
You should only book a trip 150 days in advance. This will give you more flexibility, but it will also limit your choices. If you travel from one country to another, consider going to a less popular destination. This will allow you to enjoy the sights of a new country without breaking the bank.
If you plan an extended trip, you should ensure you have enough money in your savings account. An excellent way to do this is to set up automatic transfers into your account. You can also look for travel deals like overnight ferries or sleeper trains.
Set up a Price Alert
Setting up price alerts on your flight and hotel bookings can help you find the cheapest fares and stay on top of price changes. Many travel websites offer such options.
You can set up alerts for your entire trip or specific dates. You can also choose to receive SMS or email notifications.
If you want to track flight and hotel prices, consider using a service like Kayak. You can get an email alert whenever you find a low-priced deal. However, you can only receive a maximum of two emails per week. You should only use this service when your trip is far away.
In addition to the price notification, you can get helpful travel tips. Some sites let you share plans with other travelers. You can even search for flights by month.
Some of the most popular metasearch engines, such as Skyscanner, allow you to set up price alerts. To do this, you need to create an account. You will need to choose your destination, airport, and dates. Once you've done that, you can click "Get Price Alerts" and choose to receive an email, mobile, or SMS notification.
Consider a Long layover.
Taking advantage of long layovers when booking travel is a great way to save money. Airlines often lower their prices for long layovers, saving up to 6 percent of your airfare. However, you must know how to make the most of your time.
For example, Icelandair offers free stopovers in Iceland for up to an unlimited number of days. This is an excellent way to spend a couple of hours in a new city.
Another way to save money on your next trip is to fly to several destinations. Many more popular airlines offer programs to allow travelers to explore a new city on a layover. These are usually cheap or free, but you must check with the airline first to see if you qualify.
A long layover is a perfect opportunity to take a break and enjoy sightseeing. You can find plenty of tax-free airport stores and souvenir shops to pick up some items to bring home. Try some of the local restaurants.
Consider Booking a Last-Minute Trip.
Last-minute travel can be a great adventure. It is also a great way to save money. You can find cheap flight deals, and you can also take advantage of hotel and cruise discounts. However, you should be careful with this type of booking. You could have a good experience if you do your research.
While last-minute travel can be fun, it can also be frustrating. When planning a trip, it is essential to find the best deals. There are a few tips to help you do this.
For example, check out your frequent flyer program. If you have a lot of points, you can use them to get a discount. Alternatively, you can check out online travel agencies. They can match you up with the cheapest hotels and flights. They will often lock in lower fares early.
Another tip is to look at your destination's schedule. During the off-season, you will be able to get a cheaper ticket. You can also mix and match local airports to reduce the cost of your trip.
Consider Traveling Around the Holidays.
The holidays can be expensive, but there are ways to save money on your trip. Whether you are traveling for a family reunion or an extended holiday vacation, here are some tips to help you find the best deals.
If you want to save money on a flight, consider flying on off-peak days. This will reduce crowds and help you save money on accommodations. If you are driving to your destination, compare the cost of a car rental versus a plane ticket.
There are many credit cards out there that offer travel rewards. Some have perks like free checked bags or boarding earlier. You can also earn bonus points at your favorite hotels. You can then use your points to pay for your trip.
Avoid paying for travel insurance, foreign transaction fees, and ATM fees. These can add up to unnecessary costs.
When planning a trip, avoid making multiple layovers. You may end up missing your connecting flight. There are ways to avoid this, such as booking direct flights. You can even take advantage of rideshare services.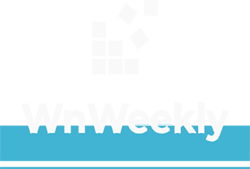 Spectacular Hot Air Balloon Rides in Goa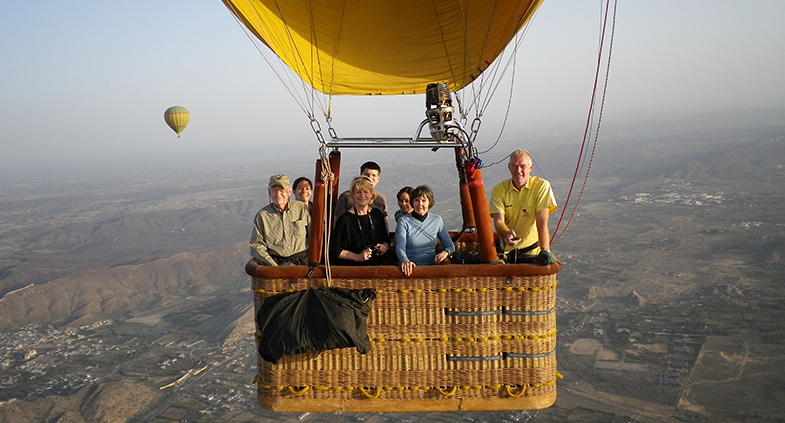 Overview –
There is a fantastic hot air balloon in Goa among other varied land and aquatic activities! This activity must be on your list if you yearn to soar through the air like a bird and take in all the splendour of nature. This pastime is a recent addition to the list of popular things to do in Goa, and it has already attracted a lot of paparazzi. Imagine yourself perched atop South Goa's gorgeous sands and its brisk weather, recording all that calms your eyes. Get ready for the adventure tour at precisely 6:30.
Hot Air Balloon Ride-
You must register for this activity before you arrive and prepare for the journey. Your pilot will welcome you and provide the necessary instructions.
Your pilot will meet you and provide you with the necessary instructions. You must carefully read what it says. Up to 10 people can fit inside one balloon, which takes flight once the motorised fans are inflated. It takes around 30 minutes for the flight to prepare after the fan is inflated. You'll get a stunning 360-degree view of glittering Goa from the hot air balloon flight. You can see the city from 900 feet in the air. You are allowed to bring a camera with you and record anything that amazes you here. The unique thing about hot air ballooning is that it enables you to take pictures of the city from a great height that you can save forever.
Highlights of Hot Air Balloon in Goa-
Take an hour-long hot air balloon ride over Goa's lush landscapes and beautiful beaches to see the city from above.
From a top elevation of 2000 feet, take in the 360-degree vistas and be prepared to capture some breathtaking images with your camera.
Start your flight off with some small refreshments, tea, and coffee at the launch location.
After landing, arrange for quick and simple transportation back to the launch point.
About Hot Air Balloons in Goa:-
On this thrilling hot air balloon ride in Goa, take in the ambience of the sea cliffs, soar above the lush green islands, and flow with the wind in the tranquilly of the environment. Try this one-of-a-kind and lovely experience of a hot air balloon trip in Goa, where you will delight in discovering the riches of glorious Goa while you soar high over the lovely coastal line. Grab this breath-taking hot air balloon ride as part of the Goa package to take in the most beautiful landscapes of Goa.
Quepem Taluk in South Goa:
Assolda, a football field in the Quepem Taluk in South Goa, serves as the boarding spot for this hot air balloon tour in Goa, and it is conveniently accessible by both public and private transportation.
Without a question, one of the trendiest and most interesting tourism destinations in India is Goa. Thousands of visitors visit Goa each year to enjoy the beaches' entertaining activities and cool breezes, as well as to live the ideal laid-back lifestyle. It is the most perfect fusion of sun, sand, and sea, together with delectable local foods and never-ending beach parties.
CONCLUSION:
There is undoubtedly more to Goa than just beaches. It is one of India's trendiest and liveliest locations. You want to return to Goa again and again because of the spotless beaches and enduring beauty of the location. Goa has some locations that would make you think about Portuguese culture. Many buildings from the Portuguese era can be found there.
You should be aware that hot air ballooning is entirely dependent on the weather. If the weather makes flying dangerous, flights may be postponed or cancelled. Only around six o'clock in the morning each morning will a decision be made on flight cancellation or delay.
Depending on their size, balloons inflate in anywhere from 15 to 30 minutes. Most balloons are launched before 7 AM, with inflation often starting at 6.15 AM.
For the safety of our customers, hot air balloon flights are dependent on the weather. Your flight will be moved to the following time that is convenient for both parties if we are unable to travel on your desired date. The most crucial weather conditions are a minimum wind speed of 12 mph and enough visibility.
Please take note of the following: 1. Minimum 3 members are required for booking, with a maximum of 6–10 members per flight.
After making a reservation, share your ID card proof.

Children must be accompanied by an adult on the flight.

Light refreshments and tea/coffee are offered at the launch site.

This trip is completely secure and insured.

Your flight will be taken care of by ground personnel and the pilot to ensure a safe and enjoyable landing.

Within 12 hours of a successful booking, the customer receives a confirmation voucher via email.

Before booking this tour, anyone with a medical condition should speak with their doctor.

Dependent on good weather. You will be given the choice of a new date or a full refund if the event is postponed due to bad weather.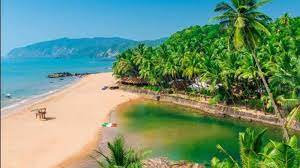 Overview –
On the glistening Konkan coast, Goa is the best beach destination in all of India. Goa, which is surrounded by several beaches, hums with a vibrant nightlife, elfin shacks, and alluring resorts. Both North Goa and South Goa, which are divided into two sections, are teeming with many beaches that provide countless alternatives for anything from a relaxing vacation to never-ending partying.you can also go baga beach water sports.
beaches in Goa
While some of the beaches in Goa are quiet and secluded and excellent for a relaxed vacation, others are livelier stretches of sand that are ideal for partygoers. This tourist destination in India has a large 110km stretch of coastline that is littered with up to 48 beaches, which makes choosing a destination for the trip overwhelming.
Making a choice about which beach to visit is complicated by the sweeping number. These 10 beaches in Goa are the most spectacular and stunningly beautiful, and we have carefully chosen them for your convenience.
Are you interested in exploring these stunning beaches?
Candolim Beach is a different beach that can be found close to Baga Beach. Despite being one of the most stunning beaches in Goa, this beach nevertheless avoids the attention of the passing tourists due to Baga Beach's dominating presence. The Candolim village, the first village to convert to Christianity, is another famous landmark in this region. The beach draws a lot of tourists, particularly during the annual Supersonic Festival, which takes place in the final week of December. This festival is ideal for fans of EDM music as well as a fantastic venue for local and foreign musicians to display their abilities and enthral listeners with their throbbing music.
beaches in Goa is Miramar Beach
One of the most well-known beaches in Goa is Miramar Beach, which stands out due to its silvery-white sand and azure waters. It is a fantastic location to observe the rising sun and setting sun on the horizon. This beach's proximity to the point where the Arabian Sea and the Mandovi River converge sets it unique from other beaches in Goa. The beach, which is also known as "Gasper Dias," provides a breathtaking view of Fort Aguada in the distance. At Pompane Joe's, seafood lovers can indulge in Portuguese-inspired seafood dishes. Pizza enthusiasts can savour Fat Clemenza's Special Pizza. Ocean Club Restaurant offers mouthwatering cuisine and live music.
Vegator Beach: 
A journey to Goa wouldn't be complete without a stop at the renowned Vagator Beach. It ranks only a tiny bit above Anjuna Beach as one of the best beaches in Goa. The party scene is well-known at this chill beach. The red rocks that look fairly spectacular and overlook the mighty sea are what make this beach special. You may find "our shack" on the little Vagator Beach, a fantastic location that provides fun, excitement, the ideal setting, and delectable food. Walking down the path towards the shack as it is surrounded on either side by orange lights, the property's defining colour, is lovely. Go to Baba Au Rhum if you want to eat delicious pizza with some interesting toppings.
Baga beach-
One of the most well-known beaches in Goa and the epitome of a nightlife hotspot is Baga Beach, where partygoers congregate. The Goan town of Baga is a seashore community. The creek at the northern end of the beach, known as Baga Creek, is where the beach gets its name. For a glimpse of Goa's vibrant nightlife, Baga is the ideal location. A broad variety of water sports are available at Baga, one of North Goa's busiest beaches. This beach area is regarded as a shopping heaven by all compulsive buyers who can make deals.
A wide variety of designer shops and street-side marketplaces where one can purchase trinkets line the streets in this area.
Calmgute beach-
The longest, busiest, and most developed beach in Goa, extending from Candolim to Baga, is Calangute Beach, which is located 15 kilometres from the state's capital, Panjim. It is also known as the "Queen of Goa Beaches" due to its breathtaking beauty and tranquilly. One of Goa's stunning beaches serves up delicious, real seafood. Travelers and backpackers from all over the world congregate at this beach in Goa.
calangute Beach in Goa, which is also well-known for water activities like parasailing, water surfing, banana rides, and jet skiing, has cemented its place as one of the top adventure sports locations in India.
Palolem Becah-
Palolem Beach is the ideal vacation spot for those looking to avoid the North Goa party scene and take in the tranquil summer afternoons. This captivating beach, which is located in the South Goa town of Canacona, draws lots of visitors from across the world, especially in the winter (November and March). Palolem has earned a spot on one of India's most exquisite beaches with obvious charm.
Practical And Essential Car Interior Accessories To Add Comfort And Convenience To Your Drive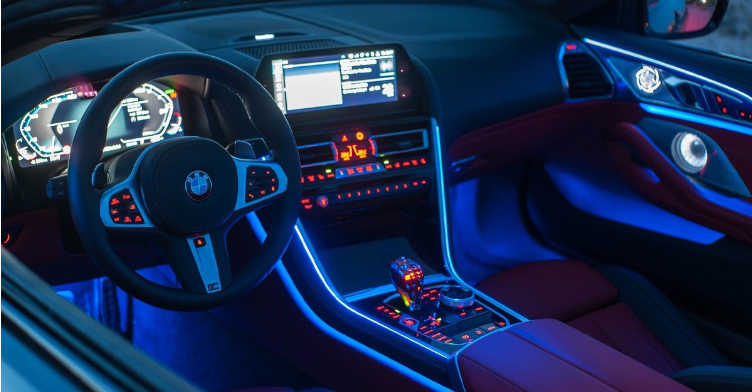 We tend to spend a long time in our cars, commuting to work, stuck in traffic, going on long road trips or just driving around the town. It is important to be comfortable in our cars with various types of cute car accessories that enhance our driving experience and make it more convenient for us to travel. A simple car keychain can make the difference between a boring drive and an interesting journey.
Interior car accessories also uplift the look of the cabin, making it stylish by adding our own personal touches to it. We are always looking to improve safety, practicality, comfort, style and convenience with essential accessories that are designed to make driving and travelling easier.
Listed are the best car interior accessories that you might want to add to your car based on your personal preferences. The next time your friends or family get in the car, they are going to notice these products and enjoy their drive even more.
Car keychain
Car keys are items that often get lost, misplaced or find themselves in the most unexpected corners, especially when we decide to go out for a drive in our cars. A car keychain is an essential accessory that ensures our keys remain accessible when we need them the most. Colourful designs, large key fobs and even smart sensors that tell us the location of our car keys can be very convenient to retrieve them in a second. Whether it is to enhance the style factor or to prevent them from getting misplaced, car key chains come in a wide variety of designs to suit each one's personal taste. Some of the most popular options include car manufacturer logos, leather material, woven fabric or hard, durable plastic that can last for the lifetime of the car.
Ambient cabin lighting
Have you ever found yourself fiddling around to find a switch or water bottle while driving? In most cases, you would have to turn on the dome lights to get a better view of your interior. Another useful option is to install LED ambient lights under the dashboard and near the lower door sills to illuminate the cabin non-intrusively. LEDs come in several colour and brightness options so you can pick and choose which suits your car the best. They are also very energy efficient so they won't put stress on your electrical system and can work easily on battery power without draining the electrical supply.
GPS navigation system
Most new cars come with a GPS-enabled infotainment system, but some of these features are only available as options on higher spec variants which end up being costly. There are advanced GPS navigation systems that can be found as aftermarket car accessories which help you find your way in a new city or unfamiliar part of town. A GPS navigation system can prove indispensable on road trips or long journeys so that you don't have to rely on road signs or ask for directions ever so often. The navigation system maintains a direct connection with satellites so that you don't have to use Google maps on your phone to find the right route to your destination.
Car perfume
Even though you keep your car interior clean, making use of a vacuum cleaner on the seat upholstery and using all sorts of dresser products to give cabin materials a good shine, moisture and mild dew including fungus may find its way into the carpets or floor mats. This becomes a problem during the rainy season when unpleasant odours linger in the car, which is difficult to get rid of. The solution is an air freshener or car perfume to soak up all the odours, and moisture and leave the cabin with a refreshing scent. Your car interior will smell pleasant at all times and passengers will have a comfortable experience.
Seat cushions
Standard seats may not be the most ergonomic design if you happen to have back or neck pain when seated for a long time. A seat pillow with back and neck support can ease the discomfort of being seated for a long time in your car. Seat cushions are made from soft materials such as cotton and leather which adds an extra layer of padding between you and the seat, making your journey more relaxing and comfortable. The perfect seat cushions will improve your seating posture and prevent aches and pains as they support your neck and back.
Conclusion
They are several interior car accessories that can improve your driving experience and make your journeys pleasant. Some of them not included in this list are mobile phone mounts, mini dustbins, additional power outlets to charge your devices and an air purifier to help you breathe better in polluted environments.
We hope you love these amazing car interior accessories recommended, as they are sure to add comfort and convenience to every car ride.