ALL YOU NEED TO KNOW ABOUT KEDARKANTHA TREK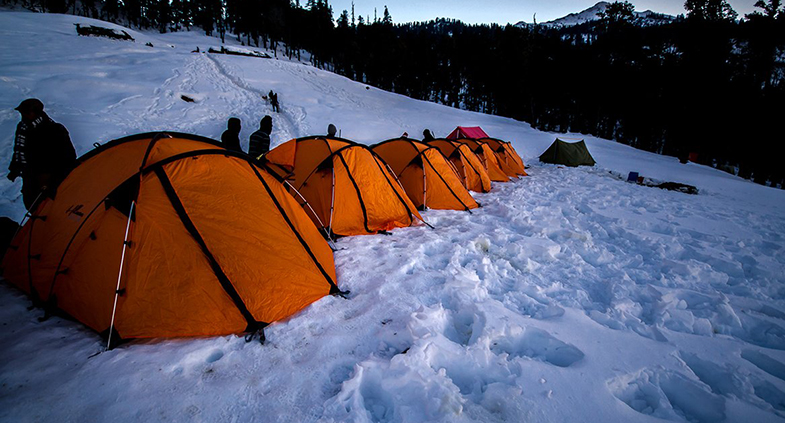 Introduction
In Uttarkashi, Uttarakhand kedarkantha is a popular winter trek destination. Where you will see the forests of pine as well as frozen lakes like Juda ka Talab and the Sumit of kedarkantha peak is at 3840 meters and is one of the best trekking destinations in Uttarakhand. 
The largest Himalayan mountain range that goes through India Nepal and Bhutan and is the part of Garhwal Himalayas. The kedarkantha trek is situated at 12500 feet above sea level. It is a very popular trekking destination amount Indians as well as foreign tourists.
About the trek
This trek also shows you a very beautiful view of snow-covered mountains. It is a place where you'll see snow leopards as well as other rare species. This trek is of 7 days and you will love to experience the beauty and the stay of that trek. There are many places to visit on the trek such as religious places. Gangotri temple as well as BadBadrinathmple is also there.
There are millions of people who have a dream to be part of the Kedarnath yatra and worship the Kedar Kantha temple. But yes many people every year come there with full enthusiasm for worshipping. Not only this but in the kedarkantha trek, there are many things to do people see things according to their interests that what they can do, or what should they do to enjoy their fullest. 
Best time to visit
The time to visit the KedarKantha trek is from March to October when the weather is good and there are few chances of snowfall and rain. During that time of the year, the weather is also the best you will love to see the view.
Not only one trekking route there are many different trekking routes from which you can choose one.
The one very popular route is at the top of Kedar Kantha the route takes 6-7 km and is 10 hours long. The second route is the route which is near the beautiful lake which is a little ahead of the campsite it takes 4-5 hrs to reach and is 8km long. There are many small routes also which are 6km and take 2-3 hrs to reach.
Difficulty level
Kedarnath is a very good trek, especially for beginners many people have adventures for the 1st time and they love doing adventures not just climb climbing there are many other adventures to perform. For this, you don't need any prior experience you can easily go there if you want to start it as your first trekking experience. 
But yes not at all an easy trek full of adventure and you'll need to climb a lot in this. Many things make this trek a very challenging trek.  If you are going somewhere then you should be aware of what and at which place you are going and what is near that.
Zipline at Sankri
Sankri zipline ride many people visit here to enjoy zipline rides it takes every trekker out to the paradise of the Himalayas.
Juda ka Talab is a very high altitude place it treks around Kedar Kantha trek in the Uttarkashi district of Uttrakhand. 
There is also a Rameshwar Mahadev sank which is situated in the Mohri block of Uttarkashi Uttarakhand. This temple is truly dedicated to lord Shiva and the devotees of lord Shiva comes to visit. Kedarkantha trek is near many rivers and valleys it is a place that offers an easy and enjoyable trek to go for anyone. 
It is a Lovely trek to be gone at any time of the year.
But for the people who love trekking place is secondary but they are going for the trek is the main thing for their experience. 
Kedarkantha trek in winter
This trek is popular among the most going place in the winter season after going there your mood of going trekking will be fulfilled and you will be the happiest. This trek is most famous because of the view we get to see from there. It is a classic winter trek that gives you a close-up to witness it closely. 
This trek starts from a village in Uttrakhand which is in the area of wildlife. There are many houses made of wood there and the place is lovable and full of its charm that people get attracted to it.
Can you finance electronics?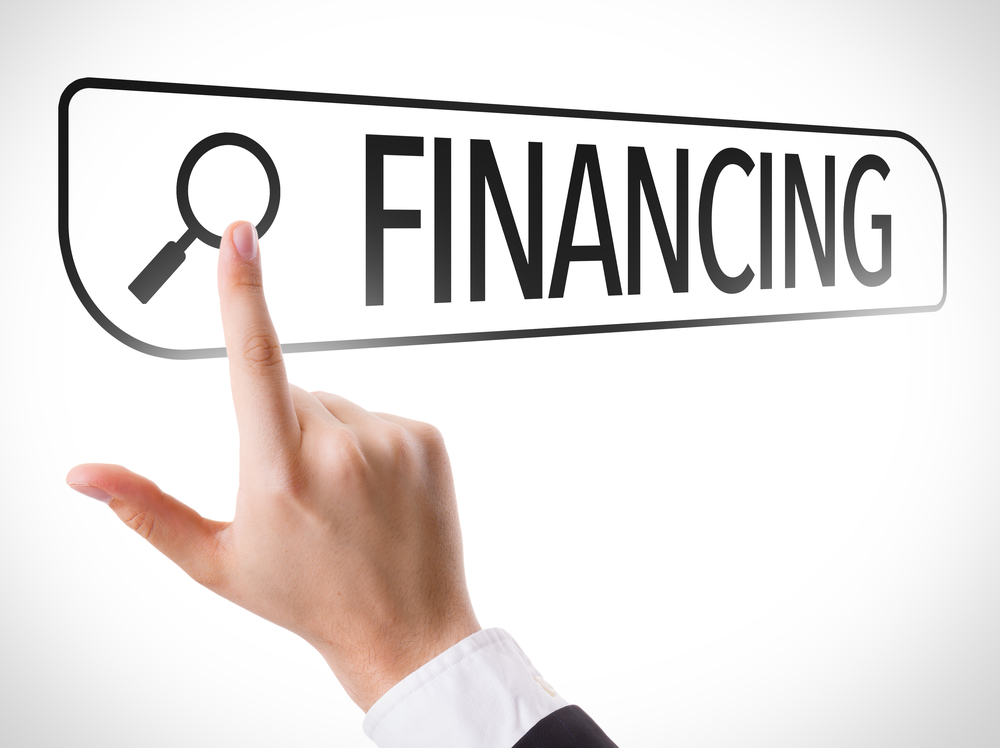 Having a new smart phone, tablet, or laptop has always been a luxury. They are expensive, and there is many people who don't have the disposable income to purchase these electronics.
But what if you could finance these items? This might seem like a strange concept, but it's true. There is many people out there who would like to purchase these items but can't afford them yet. This article will provide you with information about financing your electronics and how it can be a great way to get what you want.
It's very important that you're financially stable to invest in the electronics you want to buy. As such, you better understand the options that are available to you. Finding out if you can electronics financing is a good place to start. This blog will give you valuable advice and tips on how to get the best option for you.
If you are looking to finance a new tv, laptop, or other electronics items, you have come to the right place. In this blog, you will get all the information you need to make your decision. This blog will include a short introduction on what financing electronics is as well as a detailed guide on how to finance electronics.
Electronics are one of the most important parts of our lives. From our phones to our laptops, nothing makes our lives easier than the electronics we own. But, as with everything, the cost of these electronics can be extreme. Today, it's not just impossible to get a phone or computer without a hefty monthly payment. It's impossible to get a new computer without taking out a loan.
Even a new phone is impossible without a long-term loan or payment plan. The big companies are only making this worse by raising the prices every time there is a new update. The only way to make things easier is to finance electronics. Find out more about that in this article.
Financing electronics means taking on a new loan and paying it off over time. The process can be difficult and requires a lot of information. We'll help you understand the ins and outs of financing electronics and give you some tips for making the process easier.
Electronics are an integral part of our daily lives and are often a high-ticket item. There are many reasons why people might want to finance their electronics:
What is the best way to finance electronics? Does anyone offer financing on electronics? What are your thoughts on financing electronics?
If you've ever struggled to afford the latest and greatest electronics, you're not alone. It's difficult to get a loan for most electronics, but this doesn't mean you're out of luck. With a little creativity and ingenuity, you can save money on your electronics.
If you're looking to finance your electronics purchase, there are some options that might work for you.
Electronics are a big expense, especially in the modern world. There are now devices to help you save money on your electronics though. The idea of leasing devices is a new method of financing these devices. If you are looking for a way to finance your electronics and don't want to spend a fortune, this article will help you find the best option for you.
Dead And Co Setlist What They Played At The Gorge Amphitheatre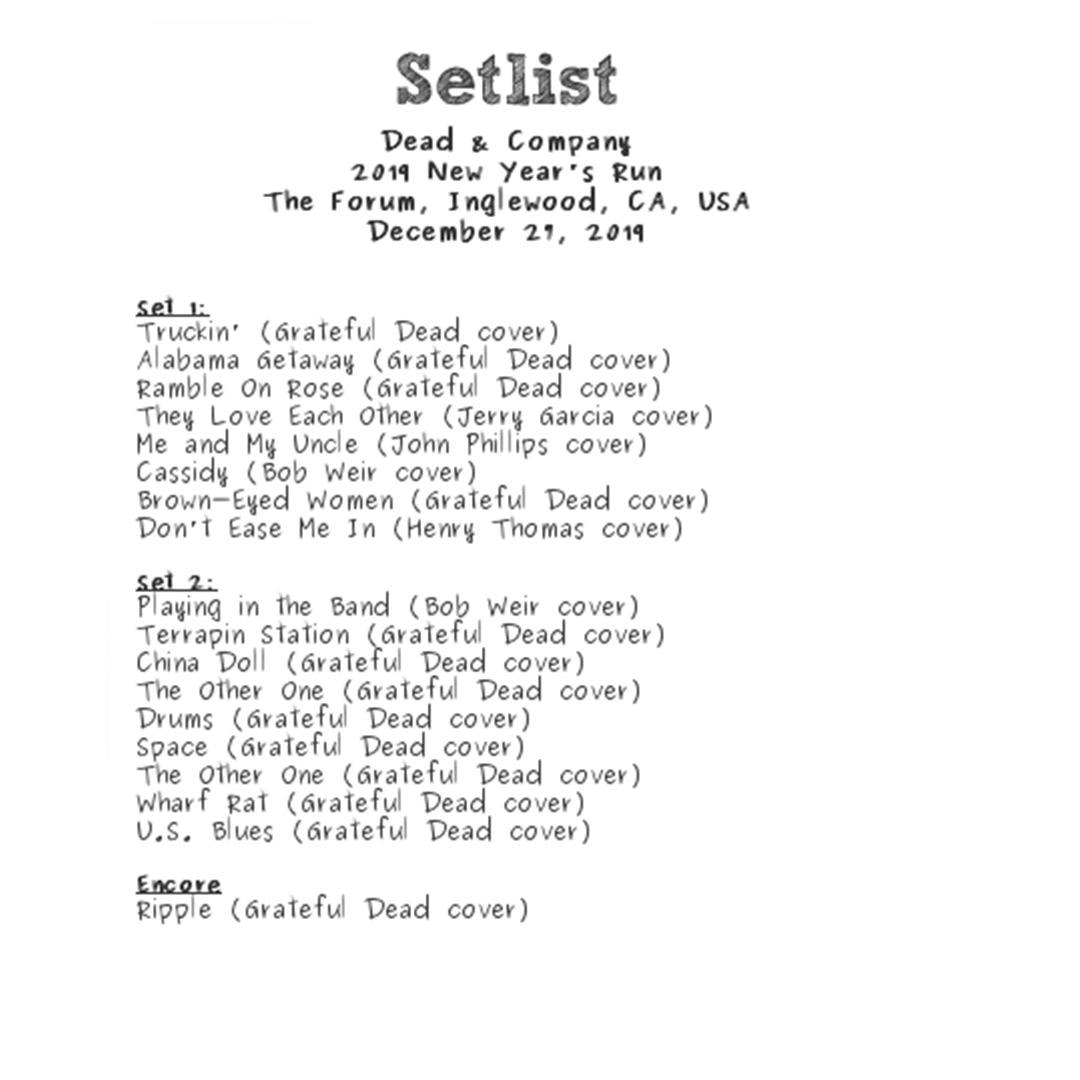 Dead And Co Setlist What They Played At The Gorge Amphitheatre
Last weekend, Dead And Co Setlist descended upon the Gorge Amphitheatre in George, WA for their annual three-night run. As always, the boys delivered an amazing show, playing a mix of old favourites and new classics. If you weren't able to make it out to the Gorge this year (or even if you did), here's a look at the setlist from all three nights.
Dead & Company's Setlist from their show at the Gorge Amphitheatre
Dead & Company's Setlist from their show at the Gorge Amphitheatre:
1. "Bertha"
2. "Me and My Uncle"
3. "Ramble On Rose"
4. "When I Paint My Masterpiece"
5. "Althea"
6. "Cassidy"
7. "Don't Ease Me In"
8. "Cold Rain and Snow"
9. "The Music Never Stopped"
10. "Deal"
11. "'Til the Morning Comes"
Set 2:
12. "Help on the Way" >
13. "Slipknot!" >
14. "Franklin's Tower"
15. Playin' in the Band >
16. Uncle John's Band >
17. Playin' Reprise
18. Dark Star >
19 Drumz/Space > 20 Dark Star Reprise 21 Stella Blue 22 One More Saturday Night Encore: 23 Ripple
Highlights of the show
The show started with "Bertha" and included several other Grateful Dead classics like "Sugaree," "Jack Straw," "Deal," and "Tennessee Jed." The set also featured a couple of covers, including The Beatles' "Dear Prudence" and Bob Dylan's "All Along the Watchtower."
The second set was even better, starting with an incredible "Fire on the Mountain" and a heart-stopping "Scarlet Begonias." Other highlights from the second set include "Playin' in the Band," the classic jam vehicle, as well as a personal favorite, "Drums" > "Space." The show ended with a beautiful performance of Jerry Garcia's solo work, "Stella Blue."
Final thoughts
This show was a celebration of life itself. After such a trying year, it is important to reflect on what we have accomplished and how lucky we are. I hope that everyone takes some time to think about this idea this month as we begin 2021.
What fans are saying about the show
The Grateful Dead have been one of the most influential bands in music history, and their fans are some of the most dedicated in the world. So when Dead & Company, a new band featuring original members Bob Weir and Mickey Hart, announced their first tour, fans were eager to see what they would do.
The band's debut show at the Gorge Amphitheatre was a resounding success, with fans raving about the setlist. Highlights included renditions of classic Dead songs like "Bertha," "Sugaree," and "Althea," as well as newer tunes like "Fire on the Mountain" and "Iko Iko." The band also paid tribute to late Grateful Dead leader Jerry Garcia with a moving performance of "Black Muddy River."
It's clear that Dead & Company are already making waves with fans old and new. If their debut show is any indication, this is a band that is here to stay.
The setlist for Dead and Company's show at the Gorge Amphitheatre was:
"Iko Iko"
"Bertha"
"New Speedway Boogie"
"Wharf Rat"
"He's Gone"
"Fire on the Mountain"
"Drums/Space"
"The Other One"
"Stella Blue"
"Sugaree
Encore:
Touch of Grey
Upcoming Dead & Company tour dates
The wait is finally over! After a long hiatus, Dead & Company are back on tour and will be making their way to the Gorge Amphitheatre this summer. The tour kicks off on June 10th in Boulder, Colorado and will make its way across the country before concluding on July 6th in Boston, Massachusetts. Below is a list of all the upcoming tour dates:
Date June 10 – Boulder, CO @ Folsom Field
On June 13 – Albuquerque, NM @ Isleta Amphitheatre
June 15 – Phoenix, AZ @ Ak-Chin Pavilion
Check June 17 – Los Angeles, CA @ Hollywood Bowl
View June 20 – Mountain View, CA @ Shoreline Amphitheatre
June 22 – San Diego, CA @ Mattress Firm Amphitheatre
July 5 – Saratoga Springs, NY @ Saratoga Performing Arts Center
July 6 – Boston, MA @ Fenway Park
Spiti – Travel with friends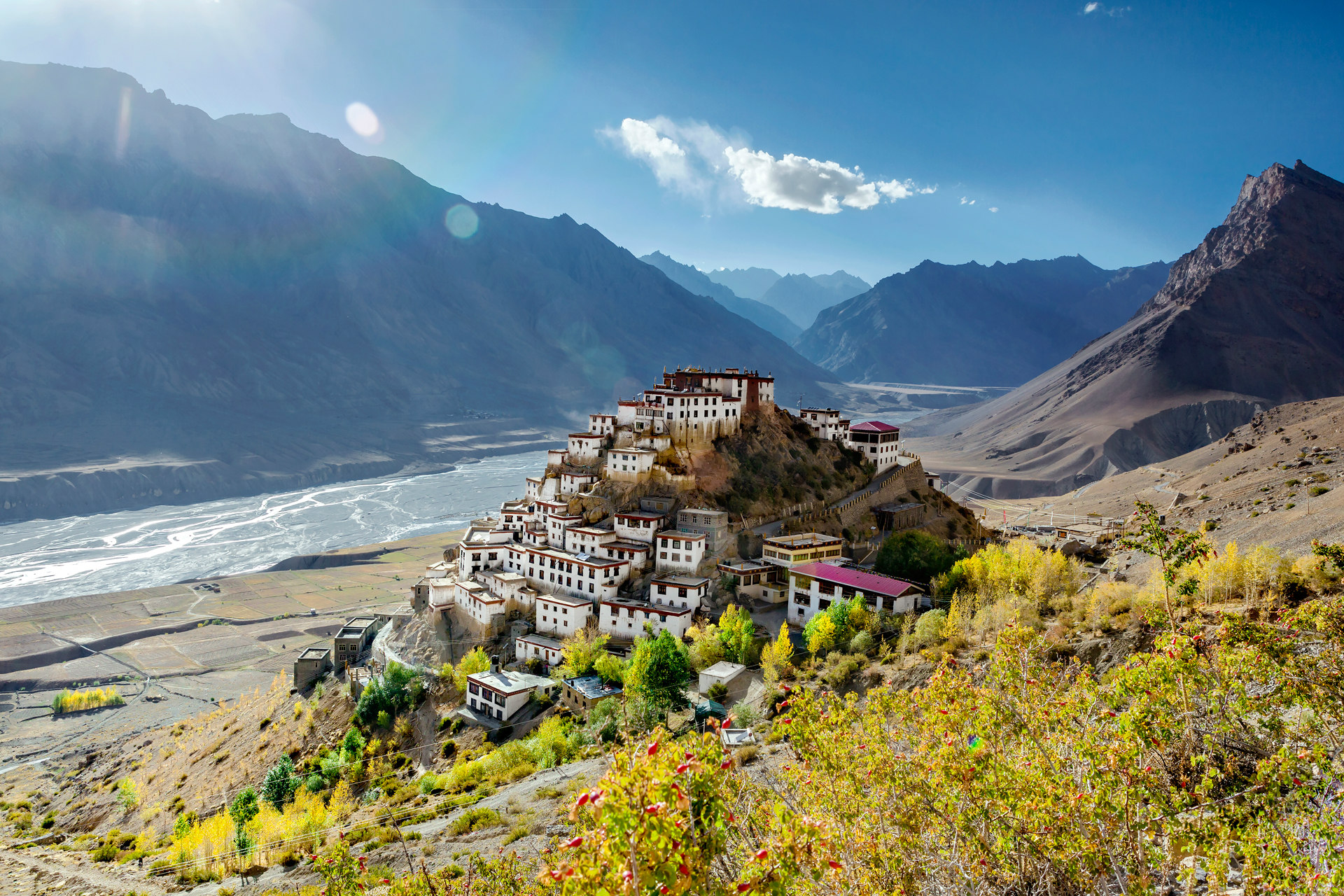 Introduction
Spiti is located in Uttarakhand's Garhwal region. It is a stunning Himalayan valley. It is a popular pilgrim destination and draws thousands of tourists every year. Spiti has two UNESCO World Heritage Sites, Pin Valley National Park (also known as Dhankar Monastery), and some of India's most stunning monasteries.
Spiti has a variety of landscapes, from dense evergreen forests to meadows filled with wildflowers to high altitudes. As you travel its alpine roads, you will also see snowcapped peaks. People here are friendly, warm, and welcoming.
Chandratal Lake
Chandratal Lake, a high-altitude lake in Spiti Valley is located at the highest elevation. It is India's highest lake and one of the most stunning lakes in the country. It is located at 4300m above sea level. This makes it an ideal getaway for anyone who wishes to see nature in its purest form. Although you can see the natural beauty of this spot from any location, you will be able to enjoy its tranquility best when it is sunrise or sunset (around 7 AM-8 AM).
Chandratal Lake's beauty is dependent on your ability to see clearly. It's located at less than 300m above sea level, surrounded by snow-capped mountains and barren land that stretches into infinity.
Key Monastery
Key Monastery, located at 3500m above sea level, is the oldest monastery of Spiti Valley. It was founded in 1673 by Ling Rinpoche (the Thunderbolt), a well-known lama. This monastery has a beautiful location with large boulders spread across its grounds. There are also many prayer flags that hang from trees.
After years of neglect, the main building in this Buddhist temple was restored to its original form during the British rule over India from 1839-1947. This period saw all temples close down because of religious persecution by colonialists.
Kunzum Pass
Kunzum Pass, a mountain pass in the Himalayas at 4,370m (14 300 ft) is located at an elevation of 4.370 m (14.3300 ft). It can be found in the Spiti Valley and Chandra Rivers, Himachal Pradesh.
This pass connects two valleys high–that of Kunzum, and that of Chandra–and allows for access to many passes via which one can get into Tibet or Ladakh from India.
Kaza
Kaza, the capital of Spiti is also the largest town in the region. This is a place where people come to trade with other villages. You'll find many shops selling everything, from woolen goods to herbs. If you plan to do longer treks in Kaza or elsewhere in Spiti, there are plenty of guesthouses and restaurants where you can stay the night.
Dhankar Monastery
Dhankar Monastery, a Tibetan Buddhist monastery, is located in Himachal Pradesh's Spiti and Lahaul districts. It is situated at 3,600m (3,831 feet) elevation.
Lama Tsongkhapa built the monastery between 1419-1429 CE. It was abandoned following his death because of lack of funds. Two members of the British Royal Geographical Society discovered the monastic complex in 1927. They found it partially destroyed, but still had some monks living in their old quarters. [2]
Pin Valley National Park
Pin Valley National Park can be found in Kullu, Himachal Pradesh, India. It covers 534km2. It is home to dense forests that are home to a variety of wildlife, including more than 300 species of birds and mammals (including leopards), rare plants, and medicinal herbs.
In 1963, the Government of India established the park to protect its cultural heritage and rich biodiversity. Since its inception, it is currently managed by the Wildlife Institute of India. [1]
Tabo Monastery
Tabo Monastery can be found in Spiti valley, an area of Himachal Pradesh that has attracted travelers for centuries. It was founded by Guru Rinpoche's disciple and is the largest monastery of this region. It is a place for meditation and Buddhist studies, but also offers accommodation for pilgrims visiting the site to pay tribute to its founder.
The reign of King Lakhang Deo (997-1049 CE) saw the establishment of the monastery. He ruled over a kingdom that was based on similar principles to Buddha Shakyamuni's. To create a place where monks could gather together to practice selfless love, the king gave them land. They could then build monasteries on this land. This would allow them to live as brothers and share food, shelter, clothing, and Buddhist teachings.
It's worth taking a trip with friends.
Spiti is an ideal place to visit with friends and enjoy a relaxing vacation. Spiti is a great place to unwind, relax and escape from the hustle and bustle that is everyday life.
Conclusion
It offers the best of adventure and culture in one location.