What Is A PoE Switch And Why Should I Get One?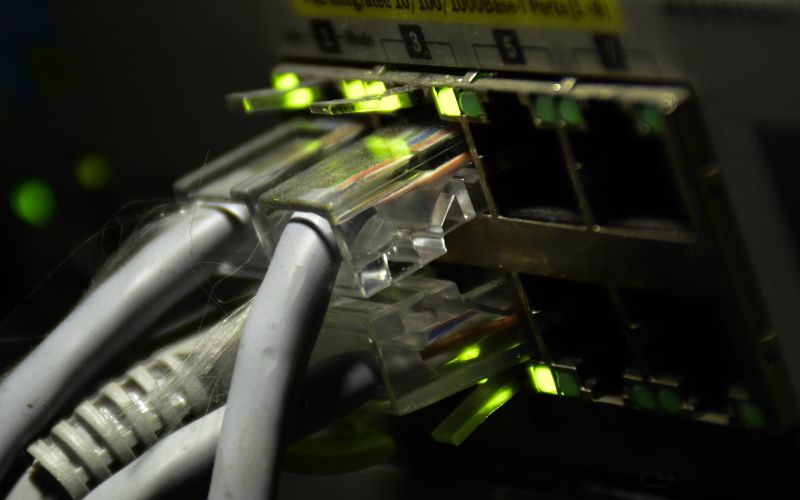 Power over Ethernet (PoE) technology allows Ethernet cables to carry electrical current. This is used to power devices such as IP cameras, VoIP phones, and wireless access points. While this might not seem like a big deal, PoE switches can save you a lot of money and time for installation and maintenance. In this blog post, we will explore what PoE switches are and the benefits they offer.
What is an Industrial PoE switch?
An industrial PoE switch is a type of Ethernet switch that is designed to operate in harsh environments. These switches are typically used in industrial applications such as factories, warehouses, and other places where there is a need for reliable Ethernet connectivity.
Industrial PoE switches are designed to be rugged, durable, and withstand the rigors of industrial applications. They typically offer extended temperature ranges, shock and vibration resistance, and EMI/RFI immunity. Industrial PoE switches often have additional ports for connecting devices such as serial servers or modems.
What are the benefits of using an Industrial PoE switch?
There are several benefits to using an industrial PoE switch, including:
1. Increased Efficiency:
PoE switches can deliver data and power over a single Ethernet cable, which can help increase the efficiency of your network.
2. Cost Savings:
By using a PoE switch, you can eliminate the need for additional power cables and outlets, which can save you money on installation and energy costs.
3. Flexibility:
Industrial PoE switches offer a variety of features and port configurations that can be customized to meet the specific needs of your application.
4. Reliability:
Industrial PoE switches are designed to withstand harsh environments and offer reliable performance in mission-critical applications.
5. scalability:
As your business grows, you can easily add more devices to your network by connecting additional switches or devices to your existing switch.
How to choose the right Industrial PoE switch for your needs
If you want to add PoE capabilities to your industrial network, you'll need to choose the right switch for the job. There are a few things to keep in mind when making your selection:
– The number of ports you need: How many devices will you connect to the switch? Make sure to choose a switch with enough ports to accommodate your needs.
– The type of PoE: There are two main types of PoE – 802.3af and 802.3at. Ensure your devices are compatible with the type of PoE your switch supports.
– Power requirements: How much power does each device need? Be sure to factor in the power requirements of all the devices you'll be connecting when choosing your switch.
– Environment: Will the switch be installed in a harsh environment? If so, make sure to choose a model that is designed for use in such an environment.
FAQs about Industrial PoE switch
1. What is an industrial PoE switch?
An industrial PoE switch is a type of network switch that is designed for use in industrial environments. These switches are typically more rugged and durable than standard network switches and can withstand harsh conditions such as extreme temperatures, vibration, and dust. Industrial PoE switches usually offer more features and ports than standard switches, making them ideal for large or complex networks.
2. Why would I need an industrial PoE switch?
There are many reasons why you might need an industrial PoE switch. For example, an industrial PoE switch can help you manage your network more efficiently if you have a business with multiple locations or a large campus.
Or, if you have a network with special requirements such as high security or reliability, an industrial PoE switch can provide the features you need. Additionally, if you plan to use Power over Ethernet (PoE) devices such as IP cameras or VoIP phones, you will need an industrial PoE switch with built-in PoE support.
Good To Know: Hiidude Kannada Movies Offers a wide selection of Bollywood films available in HD.
3. What features should I look for in an industrial PoE switch?
When choosing an industrial PoE switch, there are several important factors to consider. First, decide how many ports you need – the number of devices you plan to connect to your network will determine the number of ports required. Next, consider the type of connectivity you need; some switches offer Ethernet and fiber optic ports, while others only offer Ethernet ports.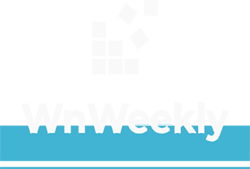 Material Loader Vacuum Conveyor: The Complete Guide To Buying One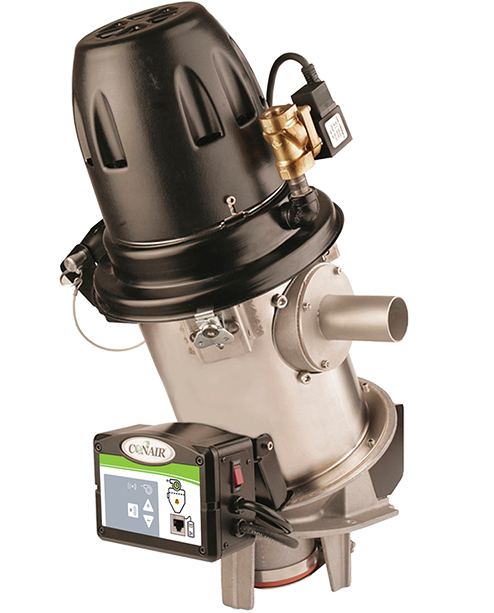 As businesses continue to grow and thrive, so too do the needs of that business. Oftentimes, those needs are not readily available, but with some innovation and creativity, they can be achieved. The industrial equipment market is filled with a wide range of tools for simplifying production processes and boosting efficiency. One piece of equipment that can be an excellent solution for many businesses is a material conveying system.
A material loader is a compact piece of industrial machinery that can handle standard-sized pallets or crates and load them onto trucks or other transportation vehicles. A vacuum conveyor is, as the name implies, a device that uses suction to move materials from one place to another through pipes where air pressure is lower than in the source area.
What is a Material Loader Vacuum Conveyor?
A material loader vacuum conveyor is a part of a material conveying system that transfers materials between sites using vacuums. After being stored in a holding chamber, the material is transferred using a vacuum. This technology is used in manufacturing and industry because it moves large amounts of material quickly and securely.
Customization allows material loader vacuum conveyors to meet application needs. To process different materials, they can be mounted with different-sized nozzles and material-handling accessories. They are a versatile and helpful piece of machinery for businesses that deal with the transport of materials.
Why Should You Use a Material Loader Vacuum Conveyor?
A material loading vacuum conveyor can be used for a variety of purposes, improving safety, efficiency, and reducing costs. There are a number of reasons why you should use this kind of material conveying system in your manufacturing company.
1. Eliminating the need for manual material handling
A material conveying system improves worker safety. Workers are harmed annually lifting, carrying, and moving large goods. Conveyors carry items rapidly and safely, reducing bending, stooping, and reaching. A material conveying system can link with other machinery to reduce manual effort. Material handling automation improves worker safety.
2. Speeds up the material handling process
Speeding up the movement of materials has many benefits, including increased output, greater efficiency, and lower overhead expenses. Material conveyors carry products from raw resources to final goods during manufacturing. They can also convey rubbish and recyclables back to the start. Material conveyors can sort and store items for easier worker access. Material conveying system boost production and reduce environmental impact.
3. Maintains a clean and organized work area
Dust control is an overlooked aspect of facility maintenance. A material loading vacuum conveyor assists keep work areas clean and organized, giving your organization a more professional aspect. Dust control devices can help safeguard employees from respiratory hazards in the workplace.
A material conveying system can boost efficiency by reducing material handling costs. This is beneficial. Consult a skilled specialist before installing a dust control system, as this will help you determine which option is most appropriate for your needs.
4. Versatility
Each material conveying system can be used in different contexts. In material loaders, vacuum conveyors can sort, box, or move items using material conveying systems.
How Does a Material Loader Vacuum Conveyor Work?
Material loader vacuum conveyors are equipped with vacuums, which enable them to move things from one location to another. Components of the system include the pump, the material-loading device, and the material-receiving device. The vacuum created by the pump pulls things into the loading device.
The information is then sent by pipe to the equipment that receives it. Items that are powdery or granular can be moved with the help of a vacuum conveyor belt, which also has the ability to move things over great distances and even through walls and ceilings.
Benefits of Using a Material Loader Vacuum Conveyor
A flow of air is used to move the materials that are being moved by material loader vacuum conveyors. Even though it is most commonly employed to move dry and granular materials like food, it is capable of transporting liquids and sludge as well. When compared to pneumatic and auger conveying, the material loader vacuum conveyor offers a number of significant benefits.
One of its main benefits is that it can transport things over very long distances without any sort of backup or auxiliary infrastructure. Material loader vacuum conveyors have the potential to drastically cut down on the costs of material handling. Their versatility makes them an excellent way to transport a variety of goods.
How to Pick the Right Material Loader Vacuum Conveyor?
A material conveying system is only as good as the material loader and vacuum conveyor that feed it. If material is not fed evenly and smoothly into the system, it can lead to clogs, jams, and material waste. Because of this, it is extremely important to select the material loader and vacuum conveyor that are best suited to your specific requirements. But with so many different choices available, how are you supposed to figure out which one is best suited for you?
When searching for a suitable material loader vacuum conveyor, it is important to keep the following considerations in mind:
1. The type of material you'll be conveying
When choosing a material conveying system, examine the material. Material transport requirements vary. Make sure your chosen conveyor is up to the task. Fragile objects require a low-speed, gentle conveyor. If you'll be delivering large products, you'll need a stronger, higher-speed conveyor. And if you need to move dangerous chemicals, you'll need a special conveyor with the right safety features. By choosing the correct material conveying system, you can ensure efficient material handling.
2. The capacity you need
Material conveying systems are just like any other system in your operation. It needs to be the right size and have the right amount of space for the material you will be moving. If your material conveying system is too small, it will not be able to handle the volume of material you need to move.
In the event that it is excessively large, the operation of it will be ineffective and costly. In order to determine the right size material conveying system for your operation, you need to know how much material you will be conveying. Once you have that information, you can consult with a material handling expert to find a system that is the right size and has the capacity you need.
3. The space you have
A material loader vacuum conveyor is a material conveying system. Make sure the conveyor you choose is compatible with the space you have. Roller, belt, chain, and bucket elevator conveyors are common. Each type of conveyor has benefits and drawbacks, so choose wisely.
4. Your budget
There could be a wide range of prices for material loader vacuums. Find one within your budget. Because material transport systems are so expensive, it is important to avoid overpaying for them.
If you want to get the most out of your material loader vacuum conveyor, you should look for a few specific things in it. Carry out some research in order to find a solution that will last for a long time. There is no way that you won't be able to find a material-loading vacuum that is priced within your price range.
Conclusion
The ability to efficiently move materials requires the use of a material conveying system, which is a vital piece of machinery for any company in the logistics industry. Both the benefits and drawbacks of material conveying systems are there to be considered. When selecting a material conveying system, it is important to keep your company's requirements in mind.
After doing some research, you might come across the most effective system for transporting materials. If your company has the appropriate material conveying system, it will be able to run smoothly and effectively.
#
Windows 11 appears available on millions of unsupported computers by mistake
The computer world is full of errors. Some are funny, others catastrophic. The one that we bring today is one of the first, since it shows that Windows 11 could be used on any PC no matter how much they insist on denying it at Microsoft.
For those in a hurry. Microsoft released the final version of its next big Windows 11 update, 22H2 , to Release Preview testers on Tuesday, accidentally making it available to computers that aren't officially supported.
Twitter and Reddit users were quick to spot the bug, and hundreds of Windows Insiders were able to upgrade their Windows 10 machines despite not being compatible with the new iteration of the operating system . Here you can find out if you are one of the lucky ones.
Microsoft has strict minimum hardware requirements for Windows 11, leaving millions of PCs behind. For this reason, this error has revealed, once again, that the company's controversial update policy is not strictly necessary.
Windows 11 officially requires 8th Gen Intel Coffee Lake processors or Zen 2 or later, with very few exceptions. We are talking about equipment that is not more than 4 years old.
Although there are easy ways to install Windows 11 on unsupported CPUs, Microsoft doesn't even let its Windows Insiders officially install beta builds of the OS on unsupported PCs , so this mislaunch is quite unusual.
Microsoft is aware of the bug and says it is investigating. " It's a bug and it's being investigated by the right team ," says the official Windows Insider account on Twitter.
If you managed to install Windows 11 on an unsupported PC and were expecting only Windows 10 Release Preview updates, you should be able to revert the update in Windows 11 settings (restore previous backup).
Since Windows 11 came into our lives, the obligation to meet a series of requirements (quite demanding) has meant that millions of users have not been able to make the leap despite wanting to try the new Microsoft OS.
And while it is true that this has prevented many problems, since Windows 11 came out quite badly at launch , it is currently an operating system that works well, with very few bugs and with an interface design that is very popular, at least at the level of user experience.
Spotify isn't Playing Songs, Let's Fix it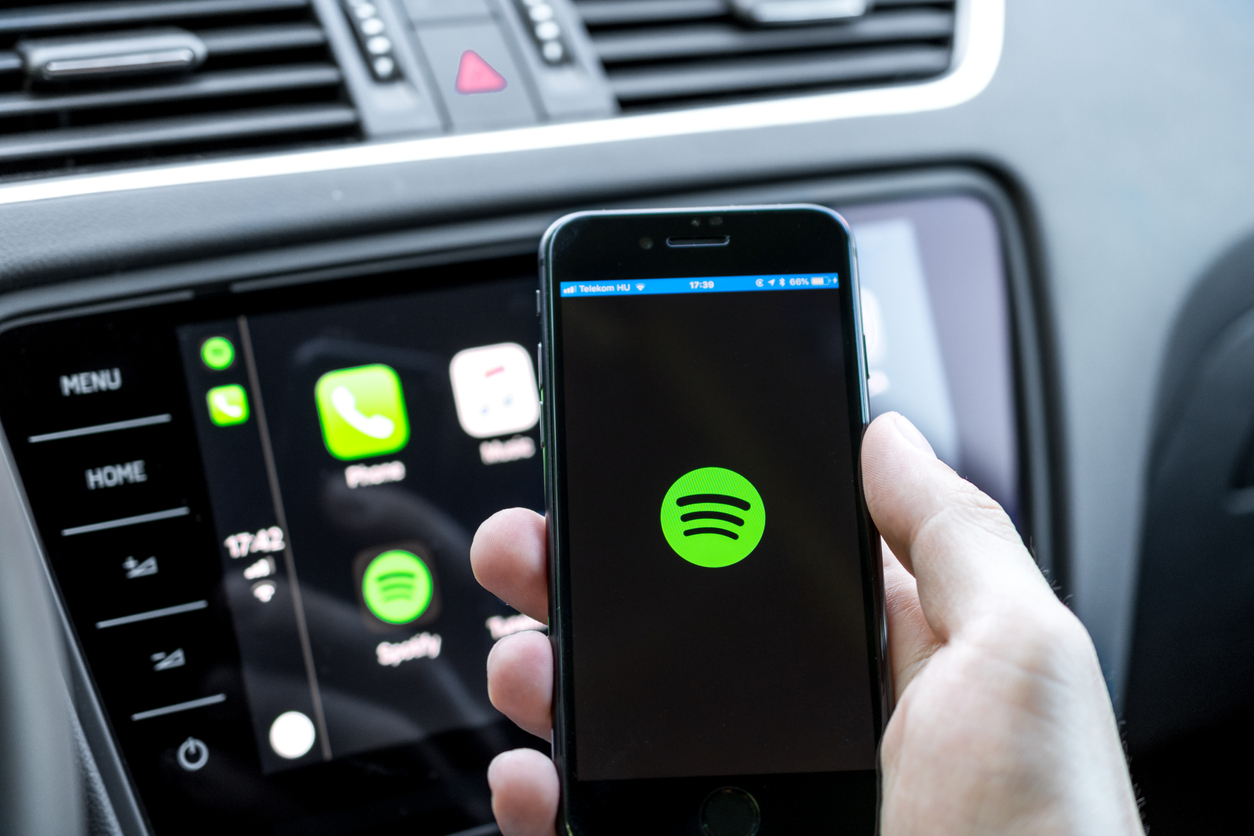 Nothing brings a dramatic end to a practice very like Spotify coming to a sudden end. Spotify is the top web-based feature available today, however when it quits playing songs and you can't sort out why, it ruins your smooth in a significant way. On the off chance that Spotify isn't playing songs, there are various steps you can take and things you can attempt to fix the stream and get your sound track is back. These means start with the simplest choices and end with the most developed advances.
For more interesting content visit website.
Restart Spotify
Switch off the app and restart, works for almost anything, including music web-based features. Totally shut down Spotify and begin it back up before you have a go at playing more songs. Assuming you're on Windows, ensure Spotify totally closes somewhere near finishing its cycle in the errand supervisor. This can fix numerous issues Spotify experiences.
Guarantee You Have Sufficient Capacity
Spotify suggests at least 250 MB of free stockpiling to guarantee appropriate web based of songs through the help. Assuming your drive is practically full, and Spotify can't play current song, clear some photographs or erase an application or two and afterward give Spotify another attempt.
Log Back In
If restarting Spotify doesn't work, log out of your record, and log back in. You can log out by going to Spotify in the menu at the upper left of your screen on Macintosh or getting to the Record choice in Windows and clicking Log Out. Whenever you've done this, test regardless of whether your music will play.
Update Spotify
Spotify isn't playing songs if the application isn't completely cutting-edge. Ensure you have programmed refreshes turned on for Spotify. You can likewise check whether another variant is accessible by going to the Application Store on iOS or macOS or the Google Play Store on Android and going to Spotify.
Switch Off Crossfade
Crossfade guarantees smoother changes between songs, as opposed to quickly playing one that could have a totally different tone than the past song. Be that as it may, this component can at times bring about mistakes when you start another song.
Go to Spotify > Inclinations and look down until you track down the Playback header. You can empower or handicap Crossfade here. If it's turned on, cripple it and check regardless of whether your music works.
Switch Off Equipment Speed increase
Equipment speed increase is a component that empowers more vulnerable equipment, like a more established PC, to give better streaming execution. It's typically empowered as a matter of course, yet can likewise make songs skip, stammer, or Spotify won't play songs by any stretch of the imagination.
Switching this element off can guarantee a superior Spotify experience. Go to Spotify on a Macintosh or Record on Windows and snap Equipment Speed increase from the menu. Ensure the setting is switched off and afterward take a stab at paying attention to your number one song.
Ensure Spotify Is in Web-based Mode
Assuming App is in Disconnected mode and that's why Spotify isn't playing songs, it will just play songs you have downloaded and explicitly set for use in that mode. It won't transfer songs from the web. Make sure that Spotify isn't in that frame of mind by clicking Spotify at the upper left of the screen and guaranteeing that Disconnected Mode doesn't have a mark close to it.
Resync Spotify
On the off chance that you've downloaded a great deal of songs and use Spotify solely in Disconnected Mode, you need to log back in no less than once like clockwork or the downloaded songs won't play. Assuming it has been over 30 days since your last sign in and nothing will work, log back in. When you do, you can change to Disconnected Mode again and your songs ought to work.
 Check Firewall
On the off chance that you're paying attention to Spotify on a work area or PC, ensure your machine's firewall isn't obstructing Spotify from playing. You ought to likewise ensure Spotify has the vital authorizations expected to run on your framework, like admittance to the speakers.
Reinstall Spotify
If nothing unless there are other options steps work, eliminate Spotify from your gadget and reinstall the application. This should be possible by eliminating Spotify and yet again downloading it from your play store on portable, by totally uninstalling Spotify and yet again introducing it through the web on Windows, or by moving it to Waste on Macintosh.
Whenever there is an error 'Spotify isn't playing songs', you have eliminated the application, re-download and yet again introduce Spotify prior to testing whether your music plays the way it ought to.