Things to Consider While Buying Art Online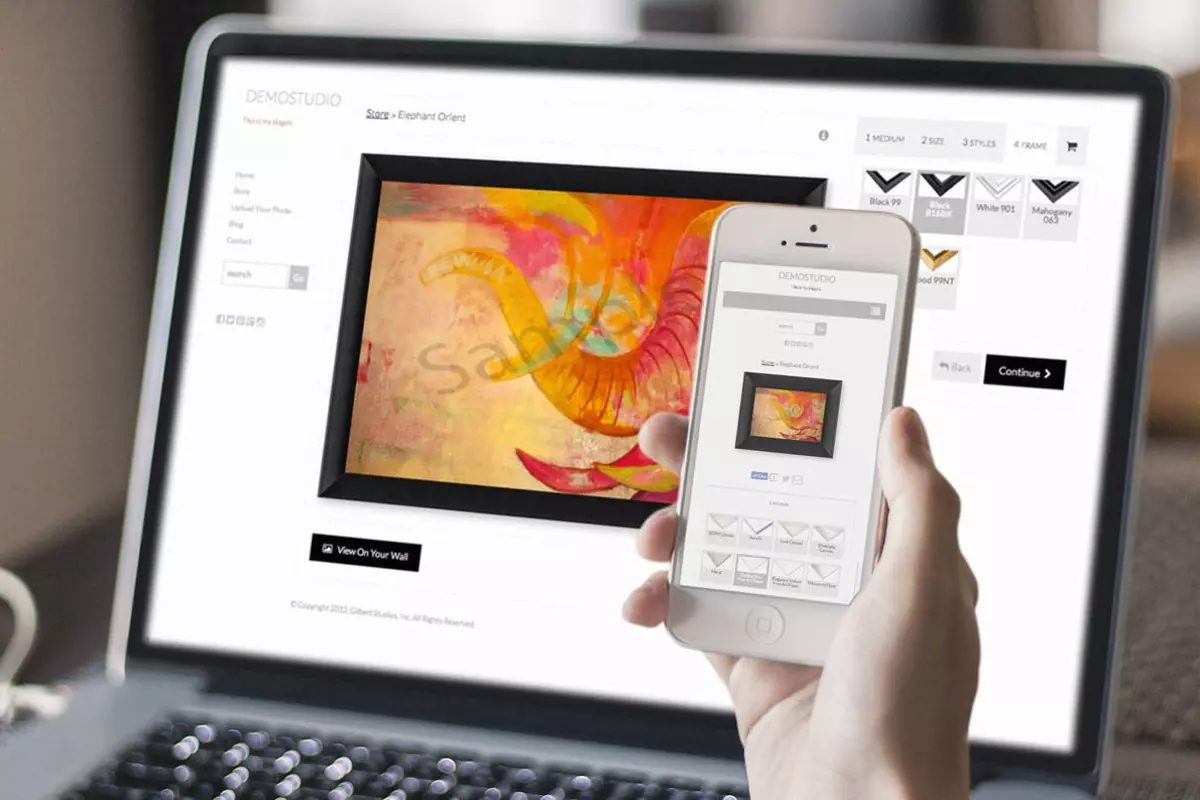 Online shopping is not only trending but people love it when they can order and get their order at their doorstep. People consider ordering goods from online stores to be a time-saving and money-saving technique. However, they find it difficult to order art online as they remain concerned about the quality and condition of the artwork. Art on 7th is a recommended art gallery that every art lover should visit before making their buying decision.
Before leaving, check into this guide where we are going to share some ideas for buying art online.
– Deep research
If you are used to buying stuff online, you may know the importance of research before spending anything. So, buying art online can work out just fine if you spend your time researching before placing an order. Whether you are looking to buy a painting, sculpture, or any other form of art, this is a plus given the current trend of the market. It's better to have a clear insight into artistry than to rely on someone's suggestions.
– Beware of Unauthorized Artifacts
The market is full of duplicate products. When ordering anything online – especially something like artwork – it is intimidating to ensure the authenticity of the product on the market. Sometimes the painting is re-applied with thicker paint to make it look original. However, there are many websites that sell standard artworks and have a license to sell them online. So, make sure you are buying from a licensed website. It is better to compare the artworks of the artist to understand the way, quality, prints, designs, and signatures of their work. Pay special attention and check whether the prints are numbered or not. The best thing is to do your homework before jumping to any conclusion.
– Source of purchase
In many situations, online sellers are dealers who act as an intermediary between the artist and the audience and profit from the sale. It is suggested to verify the agent's longevity in the business to evaluate their authenticity and reliability for purchase. It is suitable if you can buy it directly from the artist. Many artists like direct purchases because it can help them interact with their clients.
– Find out about the artist
It is always better to cross-check and research the artist before making an online purchase. Spend some time checking out his/her profile or work, whether he or she is recognized in the local market or has a powerful image internationally. Awards and recognitions can say a lot about an artist, so you can determine whether he/she is genuine or not through his/her achievements.
– Pay a fair price for the artwork
It's worth paying a fair price for artwork rather than overvaluing the craft. As mentioned earlier, beware of duplicate work that sellers are selling at discounted prices compared to the original price. Compare artwork's prices, quality, and condition before determining final payment. There is no doubt that buying art online is cheap but comparing prices is essential to get the best deal. When some sellers sell the same artwork for a lower price, you will need to double-check its quality and condition. No one would want to buy a duplicate art piece for their home or office.
In short,
Buying art online is certainly cool, but a few ideas can save you time, money, and effort. Explore the various arts at Art on 7th Gallery to understand the depth, versatility, originality, and class of modern and traditional art and design.
What are considered motorsports?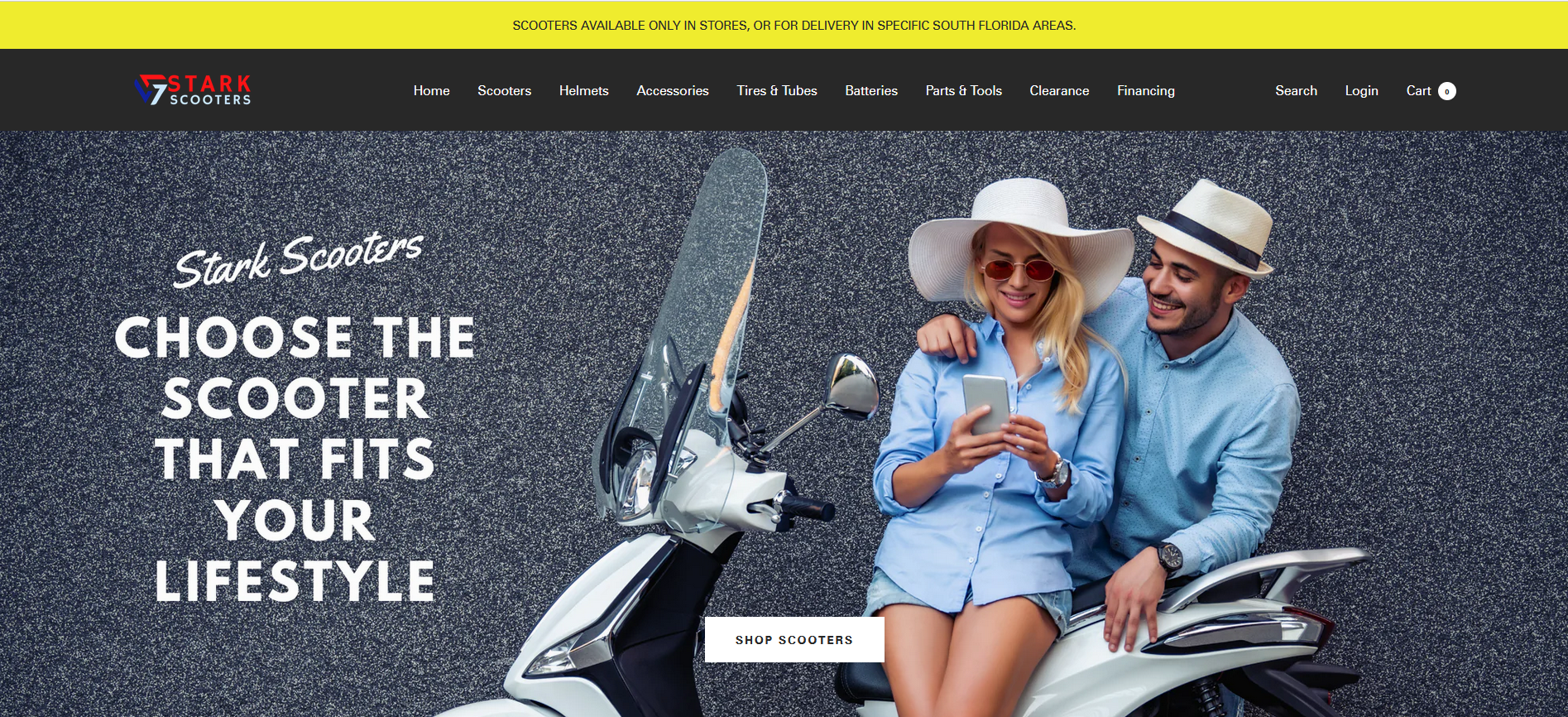 Motorsports are the collective term for all motor-based sports, especially auto racing. It was originally coined by the British journal 'Motorsport' in the 1930s. It is believed to have been derived from the word 'motordrome', which was used by the first people to invent the motorsport.
Motorsports are a group of competitive events which are run on public roads and streets. They can be divided into three types: automobiles, motorcycles, and bicycles. These events are popular because they are thrilling and fun to watch.
Motorsports is a term that covers a wide range of different activities which are performed by cars, produced by motors, and are often associated with speed or competition. The most common types of motorsports include auto racing, motorcycling, stock car racing, auto drag racing, and rallying.
Motorsports is the exciting sport where people compete with a variety of vehicles that are powered by internal combustion engines to complete a race. The word motorsports is derived from the Latin word motus, meaning "movement."
This definition is important because it is the driving force of motorsports. Motorsports includes a variety of different racing events, including cars, motorcycles, and boats.
Motorsports are a broad term for a wide range of activities involving motors, usually recognized as cars or motorcycles. They are considered to be sports as they are primarily conducted for recreation, entertainment, and participation. They include auto racing, motocross, drag racing, rally, marine motorsports, motorcycle racing, and many more.
Motorsports encompass a wide range of individual and team sports, utilizing a variety of vehicles. In this article, we will examine what types of motorsports are typically considered "true" motorsports and in what areas the different types of motorsports can be found.
Motorsports are a sport or game that involves the use of a motor-driven vehicle. There are many different types of motorsports, including auto racing, drag racing, rally racing, and more. Many different types of motorsports also exist in different regions.
Motorsports is a pretty broad category. There are lots of different types of motorsports, such as motor racing, mountain biking, and rallying. But what are some of the different types of motorsports? Read on to find out!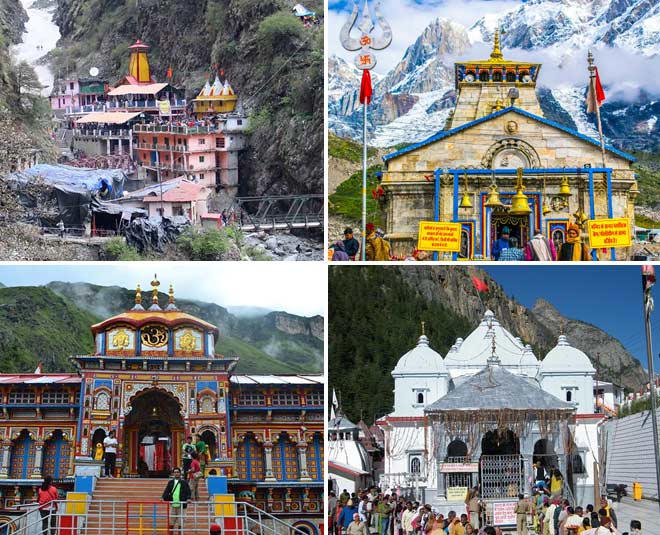 Introduction
Uttarakhand is said to be the home of the 'Devbhoomi' gods, and the high peaks of the Himalayas are said to be the home of the gods. Char Dham's famous temples are located in the Garhwal Himalayas. Char Dham Yatra contains his four sacred shrines in Hinduism named Badrinath, Kedarnath, Gangotri, and Yamunotri. 
All four sacred dams belong to different deities, as the Badrinath temple is dedicated to Lord Vishnu, the Kedarnath temple is dedicated to Lord Shiva, and Gangotri and Yamunotri are dedicated to goddesses Ganga and Yamuna. Char Dham Yatra is the most devotional and spiritual tour in Uttarakhand.
The Beauty of this place
The beautiful valleys of the great Himalayas proudly account for a thousand years of legends and history by contemplating these sacred shrines in various districts such as Uttarkashi, Chamoli, and Rudraprayag on the majestic Garhwal hills. I'm here. Char Dham Sacred Yatra was founded by the great philosopher.
And reformer His Adi Guru Shankaracharya in the 8th century. Char Dham's sacred yantras start from the Gate of the Gods of Haridwar, which is well connected to all four temples. A glorious expedition to famous shrines brings many enchanting views and many memories. Badrinath
Be enchanted by the breathtaking beauty of nature. The actual shrines visited at the start of this sacred yatra are Yamunotri, then Gangotri, Kedarnath, and Badrinath. Traveling from Char Dham is very simple and easy. All roads are well connected. A brief description of Char Dham Yatra is given below.
Badrinath Dham Route Map
Located at an altitude of 3133 m above sea level, on the left side of the Alaknanda River. This sacred place is dedicated to Lord Vishnu and legend has it that Lord Vishnu meditated at this place.
Main Places Visited:
Pandukeshwar, Yog Dhyan Badri Temple, Mana Village, Satpant Lake, Tapta Kund, Neelkanth Peak, Chalan Paduka, Mata Murti Temple, Narad Kund, Bhim Pur, Ganesh Cave, Brahma Kapar, Sheshnetra, Vias Cave, etc.
Kedarnath Dam Route Map
The temple is located at an altitude of 3584 m above sea level and is followed by the Mandakini River. Kedarnath is one of the twelve jyotirlingas of Lord Shiva. Access to Kedarnath is very easy and the route from Kedarnath is well-maintained. The famous Jyotir Ring of Lord Shiva is a must-see place where Lord Shiva manifests his presence as a fiery pillar of light.
Destination:
Delhi to Rishikesh 231 km → Rishikesh to Devprayag 74 km → Devprayag to Srinagar 35 km → Srinagar to Rudraprayag 33 km → Rudraprayag to Tilwara 9 km → Tilwara to Agastyamuni 10 km → Agastyamuni to Kund 15 km → Kund to Guptkashi 5 km → Guptkashi to Phata 11 km → Phata to Rampur 9 km → Rampur to SonPrayag 3 km → SonPrayag to Gaurikund 5 km → (NEW ROAD Kedarnath after 2013 floods) Gaurikund to Jungle Chatti 4 km -> Jungle Chatti to Bheem Bali 3 km -> Bheem Bali to Lincholi 4 km → Lincholi to Kedarnath 4 km.
Gangotri Route Map Dham
The beautiful Gangotri Temple is located at 3200 meters above sea level in Uttarkashi, a place where thousands of devotees visit to wash away their sins in the urgency of salvation. . The sacred river Ganga flows with purity and peace.
Important places to visit:
Gangnani, Kedartal, Gaumukh, Gangotri Temple, Bhaironghati, Bhojbasa, Jalmagna Shivlinga, Tapovan.
Destination:
Delhi to Rishikesh 231 km → Rishikesh to Tehri 75 km → Tehri to Uttarkashi 117 km → Uttarkashi to Bhatwari 31 km → Bhatwari to Gangnani 15 km → Gangnani to Harsil 27 km → Harsil to Gangotri 25 km
Yamunotri Dham Route Map
This is the westernmost temple of the Garhwal region. Yamunotri is the source of the Yamuna River, famous for the temple of Goddess Yamuna and the sacred hot springs of Janki Chatti. Yamuna Temple was built by Maharaja Pratap Shah of Tehri Garhwal.
Important places to visit:
Yamunotri Temple, Saptarishi Kund, Surya Kund, Divya Shila, Hanuman Chatti, Kharsali.
Destination:
Delhi to Rishikesh 231 km → Rishikesh to Narendra Nagar 16 km → Narendra Nagar to Chama 46 km → Chamba to Brahmkhal 15 km → Brahmakal to Barkot 40 km → Barkot to Sayana Chatti 27 km → Sayana Chatti to Hanuman Chatti 6 km → Hanuman Chatti to Phool Chatti 5 km → Phool Chatti to Janki Chatti 3 km → Janki Chatti to Yamunotri 6 km.
9 Questions To Ask While Choosing The Best Hospital Curtain Retailer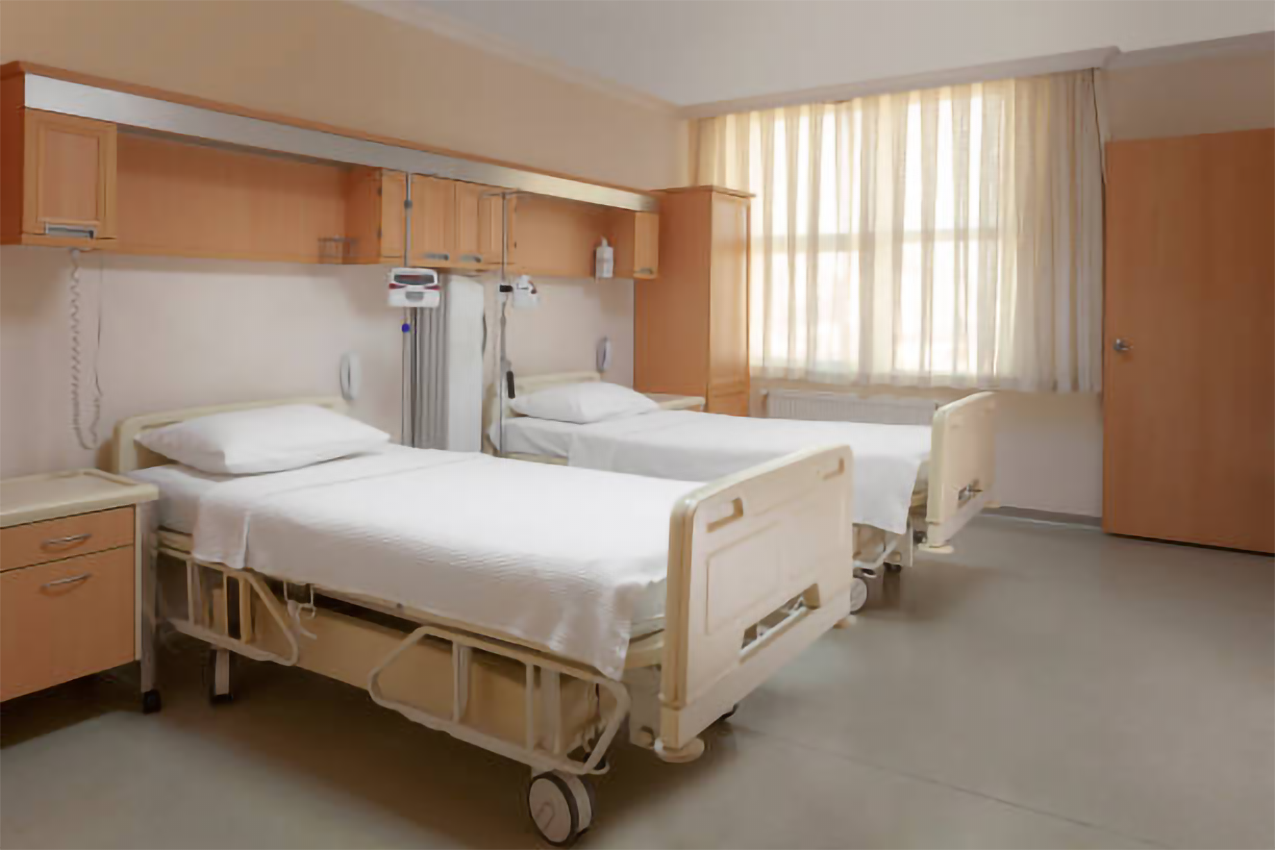 Hospital privacy curtains are an essential part of any hospital or medical setting. They provide patients with a sense of privacy and protect them from the sights and sounds of the hospital setting. If you are in the market for new privacy curtains, asking the right questions while shopping for a retailer is vital.
This page will discuss nine questions you should ask while choosing a hospital curtain retailer.
1) What Type of Curtains Do You Offer?
The best hospital curtain retailer will offer different products like:
-Hospital Privacy Curtains: Made to provide patients privacy while in their hospital room or space.
-Hospital Cubicle Curtains: Used as room dividers in hospitals, clinics, and other medical facilities.
-Hospital Blackout Curtains: Used to block out light in areas where patients need to sleep or rest.
2) What Is the Quality of Your Curtains?
When you are checking for privacy curtains installation for hospitals, you must ensure that the curtains' quality is good. The curtains should be made of the best materials which are easy to clean and maintain. It should also be durable so that it lasts long.
Other features include:
-The curtains should be made of a material that is flame retardant.
-The curtains should have a high body that can block light and noise.
-They should also be lead and latex free.
-They should have anti-microbial properties like resisting bacteria and mold.
The quality of the curtain will determine how long it will last. If you want a curtain that will last for many years, you must choose a high-quality one.
3) What Is the Size of Your Curtains?
The size of the curtain will determine how much privacy it can provide. You must choose a large size if you want a curtain that can cover the entire window. If you only need a small portion of the window covered, you can opt for a smaller size.
4) Do You Offer a Warranty on Your Products?
A warranty on medical or cubicle curtains for healthcare centers will cover the following:
-Fading
-Mildew or bacteria
-Stains from body fluids
-Damage caused by insects
For example, hospitals are places where there is a lot of exposure to bacteria. So, the fabric used in hospital curtains must be treated with an anti-microbial finish. This will help to protect patients and staff from harmful bacteria.
5) Do You Have Any References?
It's a good idea to ask for references, especially if you're working with a new company. Ask for contact information for a few past clients so you can get an idea of the quality of their work and customer service.
Customer reviews give vital information like:
-How the company communicates
-If they finish projects on time
-What the final product looks like
6) What Is Your Design Process?
The best hospital curtain retailers will have a well-defined design process that they can walk you through step-by-step. This will give a good idea of what to expect and how long the process will take. It will also allow you to ask questions and get clarification on anything unclear.
For example, check if the company uses a standard design process or if they tailor the process to each client. Find out how many revisions are included in the price and how long each revision will take.
7) What Is Your Lead Time?
This is a crucial question to ask because it will impact the timeline of your project. Ensure you get a realistic estimate for the curtains to be delivered and installed.
8) Do You Have a Minimum Order Quantity?
Some companies have a minimum order quantity (MOQ) for their products. This means you will need to purchase at least a certain amount of products from them to do business with them. If you plan on only purchasing a small amount of product, make sure to find out if the company you are interested in has an MOQ.
9) Do You Have Installation Services Available?
Finally, check to see if the hospital curtain retailer offers installation services. This will be a big time saver, especially if you don't have the manpower or expertise to do it yourself. Make sure to ask about any additional charges for installation services.
Conclusion
Hospital curtains are essential to the healthcare environment, and choosing the right retailer is critical to ensure you get the best quality product. By asking these questions, you can ensure that you make the best decision for your facility.