Whether it's caused by the growing concern for the environment or simply the goal of aesthetics, the need for well-maintained green surfaces is rising among consumers. This means that starting a gardening business could be quite a profitable venture with great potential. If you're passionate about landscaping and cultivation, you may be thinking about starting your own business as well. To develop a successful plan and stay on the right track, here are some important steps you need to follow if you want to ensure the success of your new gardening business:
Write a good business plan
Like any other company, starting a gardening business also requires a detailed business plan. This will allow you to determine your main goals and overall strategy, and develop the right operational plans that will guide you throughout the process. Begin by doing extensive market research to identify your target audience, main competitors, pricing, and opportunities in a certain location. Market analysis can be advantageous for determining your unique selling proposition as well, whether that means selling equipment such as metal raised garden beds or providing services like lawn bed maintenance. A good business plan should also include aspects such as your goals and objectives, mission and value, offerings, sales strategies, etc.
Take care of the finances
Building a business requires an investment. When developing a business plan, you need to determine how much money you need to start and grow your business, and where you will get it from. Some entrepreneurs will manage to self-fund their gardening venture, but most other professionals will have to take out a small business loan or consider alternative options such as venture capital and crowdfunding. You will also have to estimate which ongoing costs will be required and how much money you will earn each month to pay for them. This will allow you to set a realistic budget in the beginning and make a financial forecast for the future of your gardening business.
Consider hiring employees
In the beginning, you will likely run your gardening business on your own. But as the company starts expanding, you will need to hire some additional help to meet your evolving needs. Establishing a solid recruitment strategy will be crucial here, including identifying the roles that need to be filled, the types of candidates you're searching for, and the required skills and experience. Consider contingent workers such as contractors and freelancers in the early stages, as they will give you access to highly qualified talent and higher flexibility at a lower cost. Hire expert contingent workforce management services to help you throughout this process. These professionals can take care of the management and compliance aspects of engaging contingent workers, leaving you with more time to focus on building your business.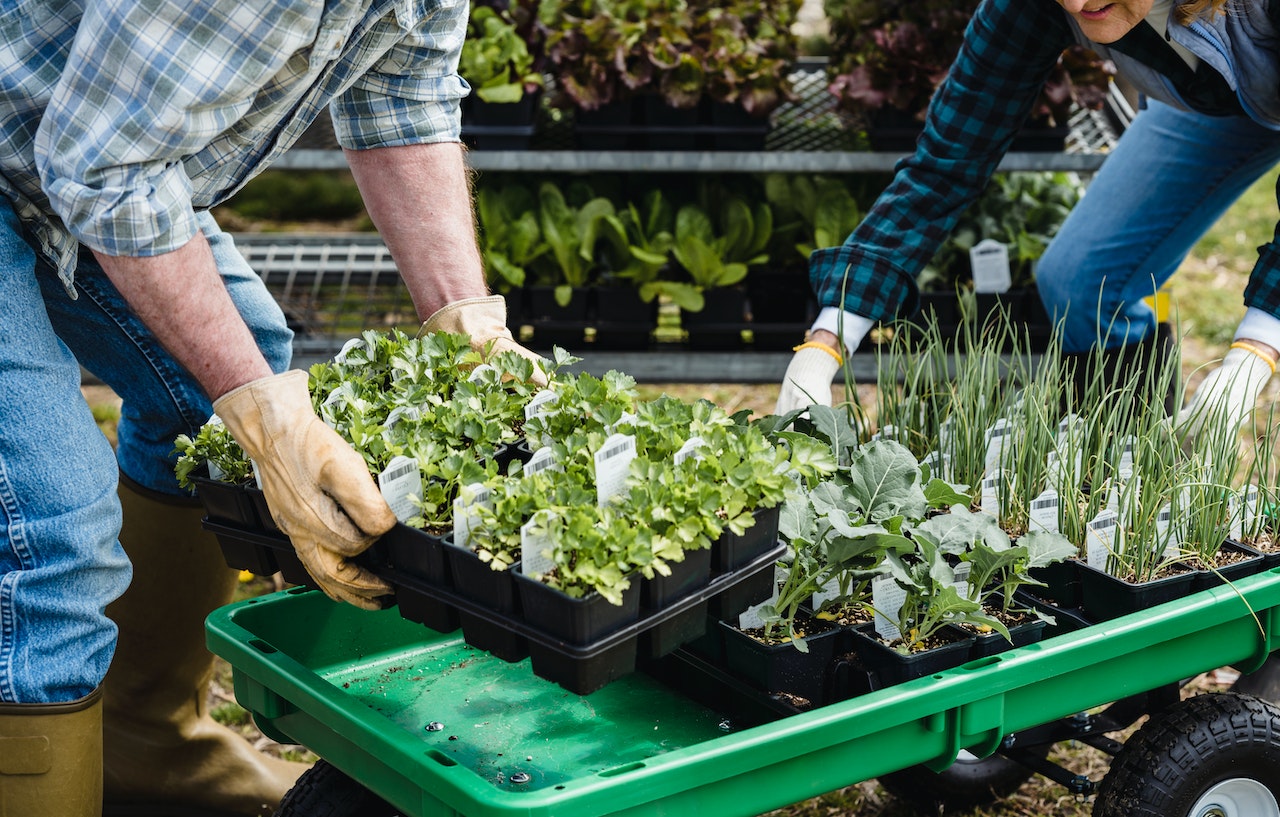 Build an online presence
Having a strong digital presence is vital for modern companies, including gardening businesses. Most consumers today begin their search for new products and services online since Google searches are the easiest way to find local professionals, read testimonials from previous clients, and compare services before making a final decision. Make sure you have a simple and sleek website, one that conveys all relevant information about your business, as well as some images of previous work. Creating a Google My Business profile is another important step, especially for small and local businesses. Don't overlook the power of social media either. Just by posting unique and interesting content regularly, you can attract new clients through these platforms.
Develop a marketing campaign
An online presence can only get you so far; your gardening business also needs a strong marketing strategy to reach success. Remember that marketing isn't just about selling your products and services. The right campaign can also get your business in front of the right audience, expand your outreach, and boost brand recognition and trust. Start by creating a survey to research the market and identify the best opportunities. Use a survey sample size calculator to make this process simpler, more relevant, and statistically significant. Based on your survey results, consider the most effective marketing tactics. For some gardening businesses, branded vehicles could be the best marketing strategy, while others could succeed by advertising in trade publications.
Expand your client base
When building a business, sales and growth strategies are vital considerations. Developing a client base might be challenging in the early stages, but it can be done with advanced planning and consistency. Along with building a marketing strategy, you could also consider attending networking events or approaching local councils, property management businesses, and similar establishments in your area. While word-of-mouth marketing can be supported through quality products and services, incentivizing your existing consumers to pass on your details can be a great method for expanding your client base as well. Think about joining a gardening, landscape, or other relevant local organization to establish a searchable and more dependable profile.
Organize transport and tools
Starting a gardening business requires you to convey a sense of professionalism and expertise. This means you will have to invest in specialized tools and equipment, rather than only using what you already have in your shed. For instance, you might need wheelbarrows, strimmers, and lawnmowers, along with protective equipment like gloves and goggles. Depending on your services, larger machines such as chainsaws and cement mixers might be needed as well. If this equipment seems too expensive for your small business to purchase, look into the available renting options in your area and hire equipment based on project needs. As you will likely have to transport all your tools from one client to another, consider investing in a spacious vehicle such as a truck or van. Think about renting storage space and an office for administrative tasks as well.
See Also: Hiidude 2023 – Movies Download in Telugu, Tamil in HD.
Starting a gardening business is often a long and challenging process that requires careful planning and continuous effort. But with the right approach and some helpful advice, it will quickly grow into a successful venture.
Read Also : For more information about this visit technodivers.com