Delhi Places To Celebrate Christmas With Friends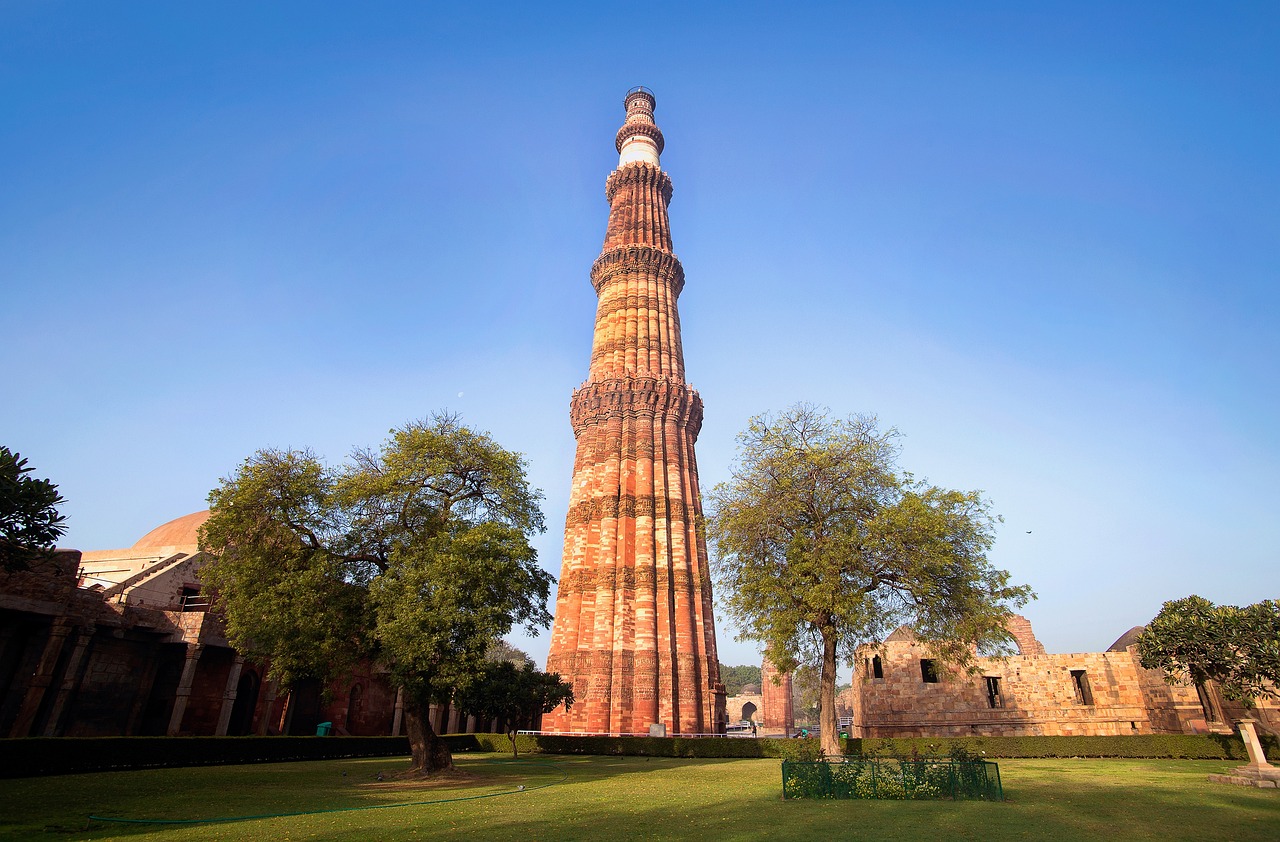 Even though December has only begun for some of us, the winter season spreads holiday cheer around the capital. People have already started celebrating Christmas in Delhi, from decorating the fir trees to writing kind greetings. Others prefer the outdoorsy charm of strolling through the well-lit streets, attending a themed party, and spending the night with their loved ones.
If you fall into the latter category, check out this in-depth guide to Delhi's Christmas events by one of the Delhi Sightseeing service providers –
German House – German Christmas Mela
The Indo-German Chamber of Commerce organises the well-known German Christmas Market, which Delhi residents visit for a delightful evening. Prepare to amass Christmas memorabilia, have a slice of plum cake, and construct a gingerbread home with your loved ones.
The Vatican Embassy Chapel – Christmas Eve Mass
You want to observe Christmas in the manner that is customary for Christians. Visit the Vatican Embassy Chapel to participate in the customary Christmas mass, which is said at precisely midnight. The chapel was constructed in the traditional Roman style, which will surprise you. With Christmas decorations and a massive decorated tree, the chapel's beauty is enhanced. After the mass, you are welcome to stay and have a cup of steaming coffee and a piece of fruit cake by the fire.
Crowne Plaza – Christmas Eve Brunch
Join Cafe G, Crowne Plaza, for a sober Christmas party in Delhi. Spend a carefree Christmas by indulging in a magnificent Sunday brunch with exotic cocktails and calming music.
Gravity Restro-Lounge – Christmas Celebrations In Style
To make your Christmas even more memorable, Gravity Restro-Lounge has created an epic Christmas party in Delhi with breath-taking dance performances, authentic cuisines, and unlimited drinks. On Christmas Eve, enjoy fantastic music, delectable food, and fun activities.
Evil Santa Party – Lord Of The Drinks
This year's Christmas event in Delhi has a badass Santa motif at Lord Of The Drinks Meadows. This wicked Santa Party offers entertaining events and contests including a candy corner, photo booth, best-dressed contest, and more that will undoubtedly add to the excitement of Christmas.
Unplugged Courtyard – Christmas Buffet Lunch
A heart-warming lunch party will be held at cafe Unplugged Courtyard to celebrate Christmas this year. This upscale cafe in Delhi is hosting a gala Christmas lunch and invites you to spend some quality time with your friends and family while enjoying finger-licking fusion cuisine.
Casino Food and Bar – Christmas Carnival
Do you want to experience a stunning Christmas party in India? Afterward, take part in Delhi's crazed Christmas Carnival, where everything is red and white. One of the greatest venues to celebrate this celebration with your family is at Merry Go Round Carnival, which has endless food, a gift-distribution session, and a tonne of entertaining activities.
Sky Lounge – White Christmas Party
You are invited by Sky Lounge to a special Christmas celebration in Delhi with a white party theme. In this outdoor restaurant, celebrate a festive Christmas while surrounded by a luxurious setting and a sparkling pool. At one of Delhi's wildest Christmas parties, get ready to dance all night long.
Zerruco Kitchen and Bar – Christmas Eve Party
At Zerruco Kitchen and Bar in Delhi, indulge in an utterly wonderful Christmas event that includes a live DJ set. Enjoy a gourmet dining experience with mouth-watering Mediterranean and Italian fare, interesting cocktails, and enjoyable music.
Jazbaa Lounge – Christmas Celebration with Friends
A DJ night with Tatva K will be featured at one of the most exciting Christmas events in Delhi in 2022 as per Agra same day tour service provider. Join your friends and family at the Jazbaa Lounge for the ultimate party experience, complete with mouth-watering food, a live DJ, and an opulent setting.
How do I find a good immigration lawyer in Manchester?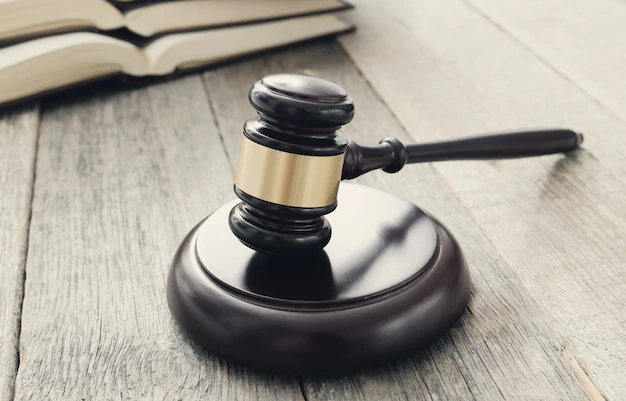 For finding the best immigration lawyer in Manchester, Look no further than our team at Immigration Solicitors 4me. We are a team of experienced solicitors who can help you with all aspects of your immigration case. We have a proven track record of success in handling a wide range of immigration cases, and we are dedicated to providing our clients with the best possible service.
If you are looking for help with your immigration case, contact our team today and we will be happy to discuss your case with you and provide you with a free consultation.
How do I find a good immigration lawyer in Manchester?
There are many immigration lawyer in Manchester, and choosing the right one can be a difficult task. There are a few things you should keep in mind when choosing an immigration solicitor, such as their experience, success rate, and reviews from past clients.
You can start your search for an immigration lawyer by asking for recommendations from friends or family members who have used one in the past. You can also search online for reputable solicitors in London. Once you have a few names, you can research each one to see if they meet your needs.
If you're not sure where to start, the Law Society of England and Wales has a list of solicitors who specialize in immigration law. You can also contact the Immigration Law Practitioners' Association for more information.
Why choose our immigration solicitors?
If you're looking for an experienced and reputable immigration lawyer in Manchester, look no further than our firm. We have a team of experienced solicitors who are dedicated to providing our clients with the best possible service. Immigration Solicitors 4me understand the complex and ever-changing immigration laws, and we can help you navigate the visa application process. We also offer a free consultation so that you can get to know us and we can assess your case.
There are many reasons to choose our firm, but here are just a few:
We have over 10 years of experience in immigration law.
Free consultations are offered so, that you can get to know us and we can assess your case.
The lawyers here are dedicated to providing our clients with the best possible service.
We have a team of experienced solicitors who are familiar with complex and ever-changing immigration.
How our UK immigration lawyer can help you?
At Immigration solicitors 4me, we have a team of an experienced immigration lawyer in Manchester who can help you with all aspects of your immigration application. Whether you're applying for a visa, settlement, or citizenship, our solicitors will be able to advise you on the best course of action and help you with all the paperwork. We also offer a free initial consultation, so you can get an idea of how we can help you without any obligation.
Are immigration solicitors worth it?
When it comes to immigration, the process can be long and complex. There are a lot of forms to fill out and paperwork to gather, and the process can be confusing. That's where immigration lawyer in Manchester comes in. They can help you navigate the process and make sure that you're doing everything right.
But are they worth it? That's a tough question to answer. It really depends on your individual situation. If you're a complex case or if you're having trouble with the process, then an immigration solicitor can definitely be worth it.
They can save you a lot of time and hassle. But if your case is simple or you're confident in your ability to navigate the process, you may not need an immigration solicitor. Ultimately, the decision of whether or not to use an immigration solicitor is up to you.
How much does an immigration solicitor cost UK?
Immigration solicitors in the UK typically charge by the hour, with rates ranging from £100 to £250 per hour. Some may also charge a flat fee for certain services, such as applying for a visa. The total cost of hiring an immigration solicitor will depend on the complexity of your case.
Do solicitors give free advice?
The answer to this question is not as straightforward as you might think. In general, solicitors will not give free legal advice unless they are certain that they can help you. However, there are some exceptions to this rule. For example, if you are seeking advice on a matter that is of public interest, you may be able to find a solicitor who is willing to give you free advice.
In addition, many solicitors offer free initial consultations. In which they will assess your case and give you an idea of whether or not they can help you. So if you are wondering whether or not you can get free legal advice from a solicitor, the best thing to do is to contact a few different solicitors and ask about their policies.
Scuba Diving Experience in Andaman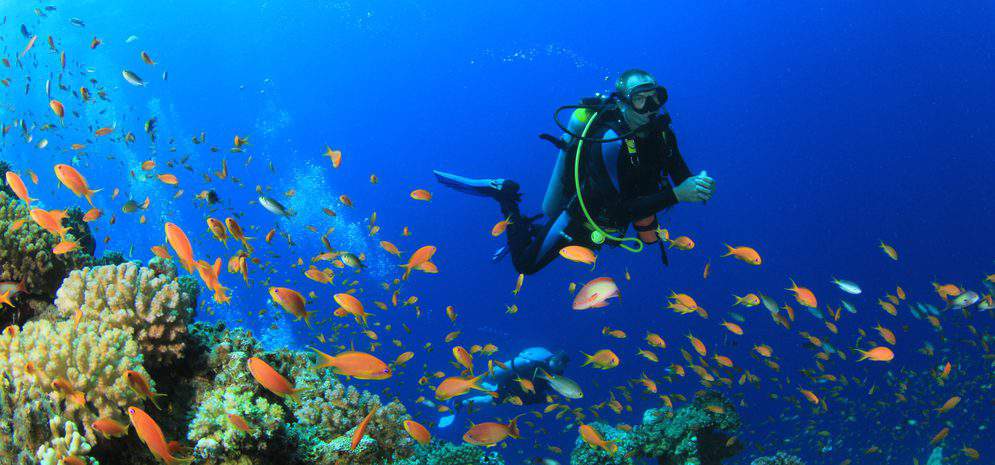 Overview
One of India's best diving experiences is scuba diving in the Andaman Islands. The activity involves swimming in completely silent seas past vibrant corals, fish with exquisite patterns, and seabed gardens. These beautiful islands are grouped together and feature silver coastlines hugged by playful ocean waves, making them ideal for divers. But if you dare to dive down in scuba diving, you'll discover an entirely different universe that will astound and captivate you.
However, they should only be tried by certified divers, or by divers with some experience under a qualified instructor. You get the chance to investigate and uncover the enigmatic ocean environment and its colorful inhabitants while on your Andaman vacation package. Therefore, whether you are a novice, an expert, or somewhere in between, there are enough opportunities for you to practice the sport and even perfect it over time.
One of the most well-known locations for scuba diving in the Andaman is Havelock Island. With a depth range of 6 to 18 meters. 
Havelock Islands
The most popular diving location in Andaman is Havelock Island. The best diving in the Andaman Islands can be had at places like Barefoot Scuba. Your diving experience here will be the most unforgettable one, whether you are a pro or a novice. On Havelock Island, there are numerous locations that provide you with a wide range of diving sites.
These islands have diving places like the wall, Aquarium, Barracuda City, Seduction Point, Lighthouse, Turtle Bay, Pilot Reef, and more. Embark on a dive in this area to learn more about the many species and plants that live subaquatic.
Neil Island
While visiting the Andaman and Nicobar Islands, you can explore a number of attractive and well-known islands close to Port Blair. But few places compare to Neil Island's charming, calming charm. Visitors choose this island because of its incredible biodiversity, white sand beaches, pristine coral reefs, and tropical woodlands. This weekend vacation is ideal if you want to escape the hustle and bustle of famous locations in the Andamans!
You can immediately sense this island's laid-back charm when setting foot on it; it is located around 36 miles northeast of Port Blair. Additionally, the island is small, making a few days there the appropriate amount of time to spend there. Five kilometers or so is about how wide it is. If you start walking, it might only take you two hours or so to complete the island. It lacks tree cover because it is warmer than Havelock, a neighboring island.
This island boasts many spots where you may unwind or take it easy in the afternoon while gazing at the broad, azure sea and watching the sunset. Even if there aren't many amenities and the beaches aren't luxurious, this might be a joy in disguise.
Night Diving
It is true that you can explore the strange undersea world that resides below the ocean's surface through scuba diving. Guys, now that you've heard of night diving, it's time for you to enjoy the best that the Andaman Islands have to offer. A popular activity in the Andaman is night diving. Due to the darkness turning the depths into an entirely separate realm, night diving only serves to increase the mystery of this planet.
You can see some of the nicest underwater scenery at Lighthouse on Havelock Island, a sizable diving location. Observe a selection of the hard and soft coral varieties, as well as fascinating animals including lionfish, octopus, lobsters, and humpback parrotfish.
Snorkeling
Snorkeling is one of the best water sports that tourists may participate in at the Andaman Islands since they have the most diverse corals and abundant marine life. You can plunge into the shallow reef sections during this thrilling activity and take in the magnificent underwater coral structures and vibrant aquatic life. Snorkelers will find enough to explore in these islands' underwater realm, but the greatest locations are those that are farther offshore and off the beaten path.
Among the best places to experience the best snorkeling in Andaman is Kalipur near Diglipur, North Andaman; Lalaji Beach; Long Island; Henry Lawrence; Aquarium; South Button or Swiftlet Rock; Elephant Beach; Middle Button; or Turtle Island.
Location: Elephant Island, Little Andaman, and Havelock
Cost: around INR 2,500 per person
Underwater Sea Walking
One of the most intriguing sights to see while visiting the Andaman Islands is the Underwater Sea Walk. For all non-divers, it is certainly a once-in-a-lifetime opportunity. To view the amazing marine life of the Andaman, visitors can take a safe and thrilling underwater stroll on the sea floor, which is around 6 to 7 meters deep.
The amazing flora, corals, and a variety of fish, all in their natural habitat. You are always accompanied by trained, experienced guides who ensure your optimum protection. A helmet with a clear visor is put on your head for this sport, and a specific device lets you to breathe normally underwater. It's a lovely feeling to walk on the ocean floor; it's similar to walking on the moon.
The place is Havelock Island.
Cost: around INR 1500 per person
Deep Diving
Although the majority of deep-diving excursions take place closer to 30+ meters, scuba diving is termed deep diving when the dive depth is at least 18 meters below the surface. Deep diving, in contrast to other types of diving, is focused on marine life, coral reefs, and long-lost pieces of sunken ships that are discovered deep underwater.
Discover some of the deep marine life that is not visible during a typical dive. One of the best things to do in Andaman is a deep diving, where you can go deep diving on Havelock Island, Neil Island, and Wandoor, among other places.
Places to visit on the way to Ooty from Bangalore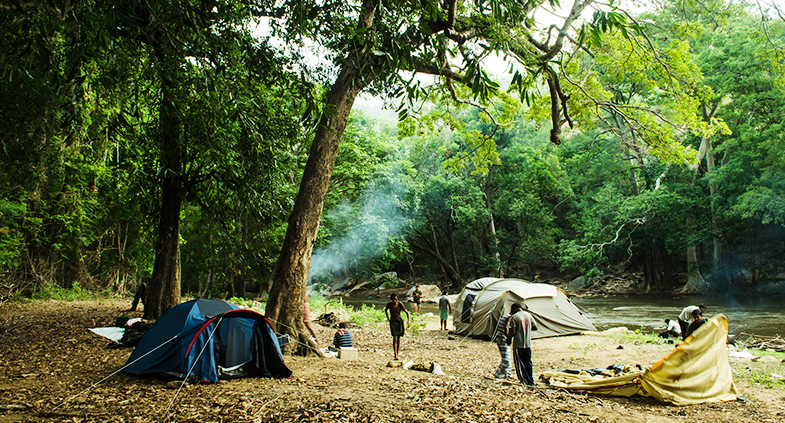 Bangalore to Ooty tour package
One of the most scenic locales is Ooty, one of the most stunning hill towns, with the Nilgiris as its backdrop. For those who enjoy the outdoors, the sight of lush green valleys, glittering waterfalls, and the aroma of coffee and tea create a special magic enchantment. Bangalore to Ooty Tour Package has always been a favorite location for tourists, both for photographers and for movie shooting. Local cuisine and culture are heavily influenced by the rich antique British influence as well. Make your road trip from Bangalore to Ooty a memorable one by visiting the stunning Ooty Lake and unwinding at the Rose and Botanical Garden.
Ideal Season to Visit
365 days a year. The usual summertime temperature is around 20 degrees Celsius, making it a pleasant season. Though colder than the rest of the region, the winters are incredibly lovely. The area experiences beautiful weather and new mist during the monsoon. It would be perfect to drive from Bangalore to Ooty at any time.
Getting There
Use your own vehicle or a self-driving vehicle. Online cab booking is available with a driver. You can get some truly amazing discounts and offers when you book online. Or ride a bicycle. The distance may be travelled in 6 to 7 hours and is simple to do on a bike. Buses from Bangalore are regularly offered by KSRTC and commercial bus companies. Ticket prices begin at Rs. 900. Get discounts when you purchase tickets online.
Route Choices
The Mysore-Masinagudi Route is Route 1
Bangalore, Ramanagara, Channapatna, Mandya, Srirangapatna, Mysore, Nanjangud, Gundlupet, Masinagudi, and Ooty are among the places mentioned.
This is a well-traveled route from Bangalore to Ooty. On the NH 275 and 766, a distance of around 280 kilometres, it takes about 7 hours.
The Kanakapura-Kollegal Route is Route 2
Kanakapura, Shivanasamudra, Kollegal, Chamarajanagar, Masinagudi, and Ooty are among the cities.
This trip will cover 948 miles in 290 kilometres in around 7 hours.
The Salem-Coonoor Route is Route 3
Bangalore, Hosur, Krishnagiri, Dharmapuri, Salem, Avinashi, Coonoor, and Ooty are among the cities.
Another beautiful path to travel to Ooty is this one. Via NH 44, it takes about 8 to 9 hours longer. However, the scenery along the way is beautiful.
Activities in Ooty
Toy Train
The Nilgiri toy railway, which was made famous by the Bollywood and Tamil film industries, is one of the UNESCO World Heritage Sites. On this 46 km toy train journey, take pleasure in the winding roads that pass through verdant green valleys, vast tea and coffee farms, stunning tunnels, and misty mountains. It was constructed by the British approximately a decade before Independence and runs from Mettupalayam to Ooty. This is a must-do if you're planning a road journey from Bangalore to Ooty.
Botanical Gardens
The 55 hectare Ooty Botanical Garden is a huge garden with a wide variety of flora and wildlife that is a treat for visitors.
Whale's Nose
At a height of 1550 metres, Dolphin's Nose is located. Travelers can take a drive along winding roads, coffee and tea plantations, verdant valleys, and waterfalls to the Dolphin's Nose viewpoint. This is one of Ooty's most distinctive vistas. Visit this location any time between 9 am and 6 pm when travelling from Bangalore to Ooty to see the picturesque views of the town.
Toda Huts
Travelers frequently arrange road trips from Bangalore to Ooty in order to see the locals' simple way of life. One of the long-extinct native tribes of Ooty that resides in semi-barrel-shaped bamboo homes is the Todas. View these Toda cottages to get a sense of their straightforward way of life.
Doddabetta Peak
At 8606 feet, this location offers breathtaking views of the area. There is a telescope house where you may see the lush green Nilgiris from above.
Tea Museum
It should come as no surprise that a tea museum will be located in the Nilgiris, which has miles of lush valleys lined with tea plants. Take in the splendour of tea gardens while bringing some tea-related mementos home.
Places to Eat in Ooty
These eateries in Ooty substantiate George Bernard Shaw's remark that there is no more real affection than a love of food.
You might not be able to stop at just one round of some businesses' amazing homemade chocolates, strawberry chocolates, cakes and buns, and white chocolates.
Plantations of tea are likewise very well-known. Therefore, a hot cup of tea in the flavours of your choice can instantly revitalize your tired bones. Here is our list of some of the top eateries. Look them up!
Italian vegetarian cafe called Sidewalk

The South Indian, Chinese, and North Indian cuisine at Garden Restaurant

Filtered coffee with ghee-roast dosa at Ooty Coffee House

Cookies and chocolate Ooty from Kingstar Confectionery

Chinese Shinkows

Andhra Hyderabad Biryani House

Mughlai, Continental, Italian, and Chinese kababs at Kabab Corner

Asian, Continental, Italian, and Mughlai cuisine at Earl's Secret