Prepare your bathroom for moving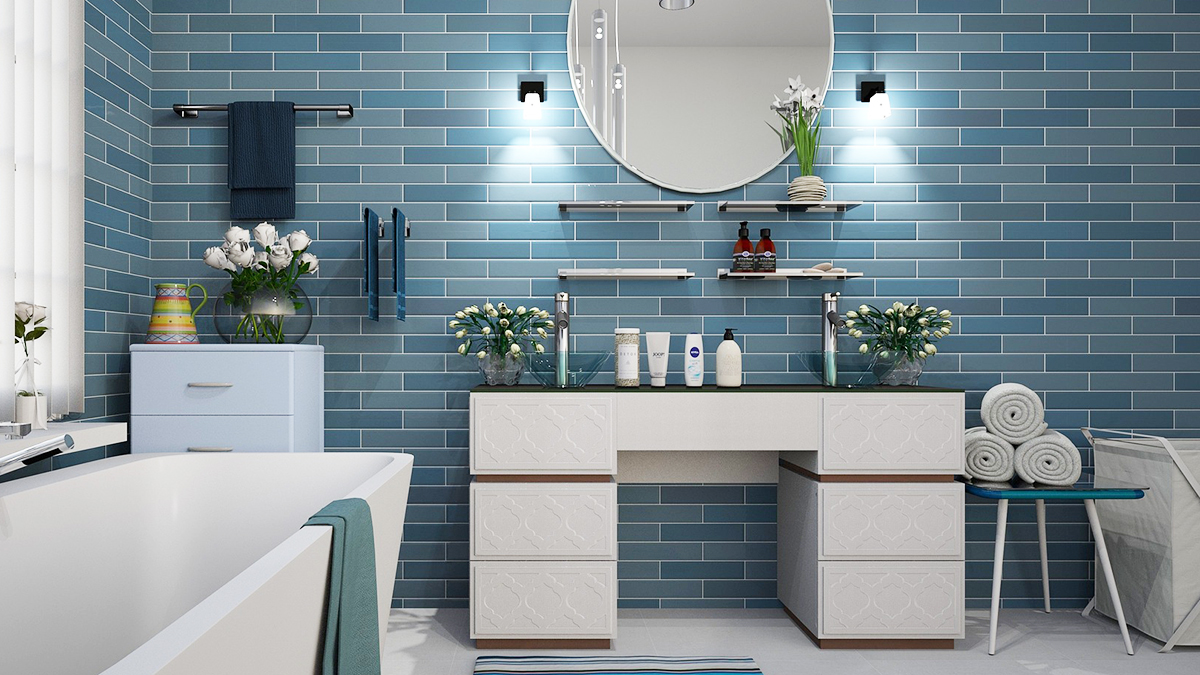 Getting all the rooms packed in the right order is crucial to moving. As you are moving along your checklist, you will have already reached out to the owner of your new home, if you are renting, and have got all the documents and permission. You will also have terminated your utility contracts or at least warned the service provider that you are moving out at the end of the month. And after you have contacted the best movers Calgary, it is time to pack your things.
You might ask, is there a particular order to packing? You can follow the next order:
Start with kitchen
Move to bathroom
Work with bedrooms
Pack the living room.
It is not necessary to follow this list, however, it is easier to do the moving when you have done the packing to the most difficult things, such as big appliances etc. For the kitchen and bathroom – you should determine which appliances and items will be used up to the moving date, and pack them last. General steps for packing your bathroom look like this:
1. Cleaning
Start by cleaning all the shelves, cabinets, and counters in the bathroom. Remove all personal items, personal care products, and medications.
2. Equipment dismantling
Dismantle the plumbing if possible. Unscrew the faucet, shower head, towel rack and other equipment
3. Collection of items
Pack all small items, such as soap, toothpaste, combs, in plastic or cardboard boxes. If you have mirrors, glass shelves or other glassware, wrap them in bubble wrap and pack carefully. Double the bubble wrap if you are afraid of breaking them.It is better to dismantle bathroom furniture such as cabinets or shelves, if possible. Pack the furniture separately. Sanitary ware, such as the toilet and sink, must be carefully packed in a special protective material and placed in a box.
4. Marking and storage
Label all boxes and containers with bathroom items  to make them easier to identify when unpacking. Store all screws, bolts and small parts in a separate container and do not forget to mark it either. Something like "Bathroom, floor cabinet" will help you to assemble the furniture faster.
Upon arrival at your new location you should start with unpacking all equipment and items you have been transporting. Assemble the furniture and install the furniture and the sanitary ware, taking into account the size and form of your new bathroom. Connect the plumbing to the water supply, making sure that all connections are tight and secure. To complete the assembly of the bathroom you should just put back all the additional accessories, decorations and towels. This procedure may vary depending on your move and your bathroom, but this is a general guideline for packing and moving bathroom items when you move.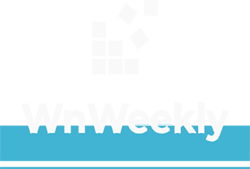 MyOctopusMoving: The Ultimate Solution for Stress-Free Moving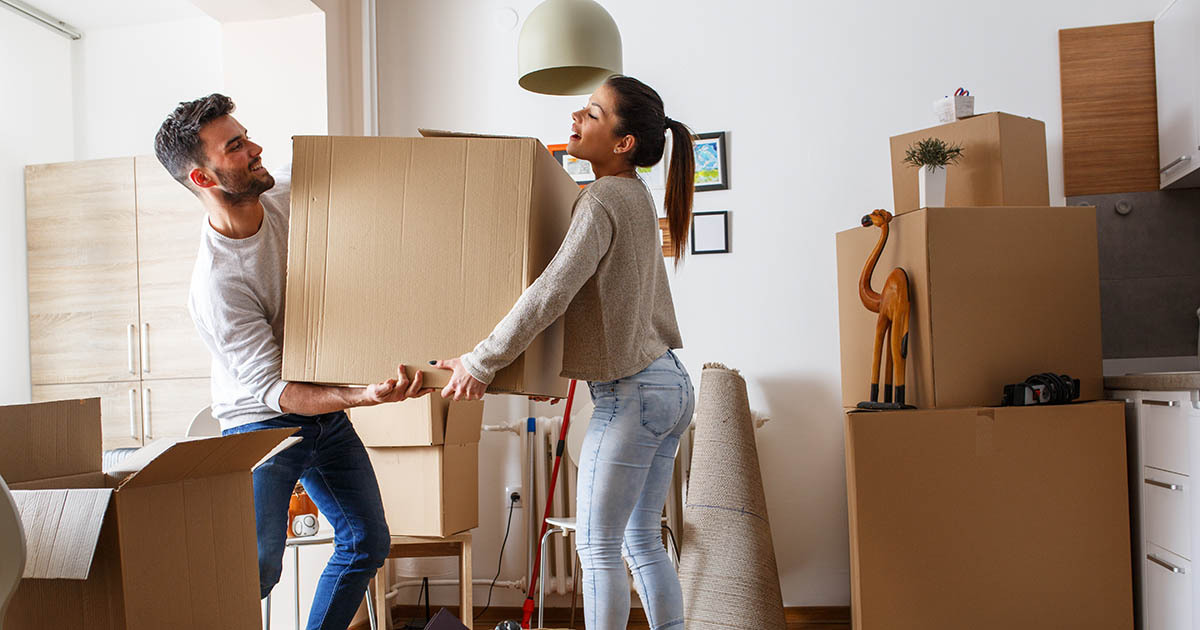 Moving can be an overwhelming experience, and most people dread the process. Packing up all your belongings, organizing transportation, and ensuring everything arrive safely can be daunting. Luckily, MyOctopusMoving is here to take the hassle out of moving.
Who is MyOctopusMoving?
Octopus Moving is an experienced, professional, and reliable local and interstate moving company in Boston. Our company is committed to providing customer-centered services at the most competitive rates.
We have always tried to deliver excellence when rendering local and interstate moving and relocation services. Our professional and reliable services have satisfied hundreds of customers in Boston and other states.
Services Offered by MyOctopusMoving
MyOctopusMoving offers a wide range of services to meet the needs of its clients. Some services include packing and unpacking, loading and unloading, transportation, and storage solutions.
They also provide specialized services such as piano moving and acceptable art relocation.
Benefits of Using MyOctopusMoving
Using MyOctopusMoving comes with numerous benefits. Firstly, their team of experts will ensure that all your belongings are packed and transported safely to your new location.
Secondly, they offer a full-service moving experience, so you won't have to lift a finger during the move. Lastly, they have competitive pricing, ensuring you get value for your money.
How to Hire MyOctopusMoving
Hiring MyOctopusMoving is easy. All you need to do is visit their website and complete a form detailing your moving requirements. The company will then provide a free quote based on your specific needs.
Customer Testimonials Don't just take our word for it; here are some customer testimonials:
"I had the best moving experience with MyOctopusMoving. They were professional, and efficient and took care of all my belongings. I highly recommend them."
"Moving can be stressful, but MyOctopusMoving made it easy. They handled everything from packing to transportation, and I couldn't be happier with their service."
Why You Should Hire a Professional Plumbing Service for Your Home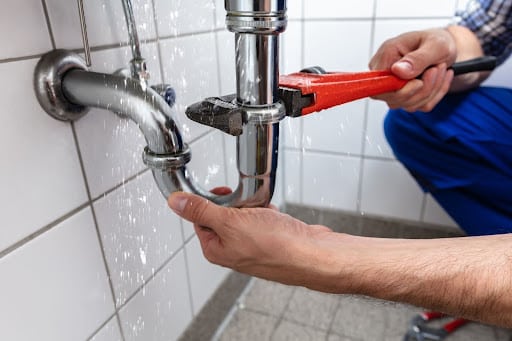 Plumbing problems can be a pain, and getting them fixed as soon as possible is essential. You can save yourself a lot of hassle by hiring a professional plumber to handle your repairs and maintenance.
A licensed professional plumber will use modern and specialized tools to service or repair your plumbing system. These tools will allow them to find hidden leaks that aren't visible to the naked eye and fix them efficiently.
They Are Licensed and Insured
Whether looking to fix a leaky faucet or re-do your entire home, hiring a professional plumbing service is essential. Not only will you get high-quality work, but you'll also be able to save time and money.
Plumbers are trained to use the right equipment and tools to solve your issue quickly. They usually have a variety of specialty parts on their trucks, including pipes, drain cables, and even sewer cameras.
These are parts that regular homeowners need and can make the job much more difficult. Having these on hand means they can solve your problem faster, and they'll be able to keep up with any changes that may occur in the future.
A licensed plumber is also insured and bonded, protecting you if any accidents occur while working on your property. This is especially beneficial in plumbing emergencies since you don't want any damage or injuries arising to you and your family.
Lastly, a licensed plumber will be updated on local, state, and county codes when working in your home. This will ensure that they're working according to the law and won't have any issues when an inspector inspects the work later.
They Have the Right Tools
Plumbing services are a great way to solve any plumbing problems that you may have. They can help with drain cleaning, leaks, water heater installation, and more.
Professional plumbers have the experience and training needed to handle any plumbing problem. They also have the right tools to do the job quickly and efficiently.
One of the most important things to consider when hiring the best plumbers in Dallas is their licensing. Licensed plumbers are regulated by the state and must pass an official exam. Choosing an unlicensed plumber can lead to severe problems in the future.
Another good thing to look for is insurance. Having adequate insurance is essential for homeowners as it protects them from any financial losses in case anything goes wrong during the plumbing repair or installation process.
A good plumbing service will give you a free quote over the phone before they enter your home. This estimate should be accurate and include the costs of materials, labor, and other contingencies.
The price should be reasonable as well. Typically, these services charge by milestones rather than hourly rates, saving you money in the long run.
A good plumbing service will always respect your time and try to fit your schedule as much as possible. This is because they know that plumbing emergencies can arise at any moment, and you need to be able to take care of them quickly.
They Are Fast
Trying to handle a plumbing issue on your own can be frustrating. Finding the time to fix a problem can be difficult between work, family, and other responsibilities. That is why calling in a professional plumbing service is essential if you need help.
One of the most common reasons you should hire a professional plumbing service is their ability to quickly and efficiently perform tasks. They have the right tools and equipment to get your home back in working order.
They also have the knowledge and expertise to solve complex issues quickly so that you can get your life back to normal. For example, they can identify and resolve problems such as water heater leaks or a burst washing machine hose.
In addition to traditional hand tools, they have a few gadgets that make their job easier. For example, channel locks are pliers with adjustable jaws to fit multiple pipe sizes. They also come with rubber coverings for comfort and a better grip.
Another tool that a professional plumbing service should have is a hole saw. This powerful tool cuts clean, precise-sized holes in wood and concrete. It can also cut pipes through walls, ceilings, and floors. It's probably not the best choice for your first plumbing project, but it is the most efficient tool to have on hand when you need a quick and clean solution.
They Are Affordable
Every home has a plumbing system, and you will likely face various plumbing problems throughout your lifetime as a homeowner. Understanding common plumbing issues can help you catch them before they become serious. It also lets you know when to call a professional plumber for assistance.
When you do, you can be sure that your plumbing problem will be fixed quickly and efficiently. This helps to avoid severe water damage and health complications from occurring.
A professional plumbing service can offer various services, from simple drain cleaning to more complex solutions like pipe lining and sewer line repairs. In addition, these professionals are equipped with the latest tools and equipment.
Some professional plumbing services even offer financing options. This can make their services more affordable and accessible to more people.
For instance, a small leak or clog can be fixed by a professional for less than $100, whereas a more serious one may cost several hundred dollars. Moreover, they can guarantee that the work will be done correctly and safely.
Diaphragm for Valve Cover: Understanding its Importance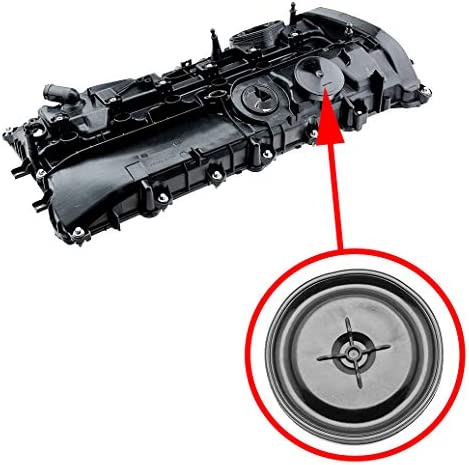 A diaphragm for valve cover is a flexible, thin, and resilient membrane that covers and protects valves from the surrounding environment. It helps to prevent foreign matter, such as dust or liquids, from entering the valve and causing damage or malfunction. In this article, we'll take a closer look at what diaphragms for valve covers are, how they work, the applications they are used for, and also you can get them on https://klifex.ua/en/membrany-kvkg-egr-maslootdelitelya/valve-cover-membranes.
What is a Diaphragm for Valve Cover?
A diaphragm for valve cover is a component that is installed over a valve to protect it from contaminants in the surrounding environment. It typically consists of a thin, flexible, and durable material, such as rubber or silicone, that is resistant to tearing, punctures, and chemical corrosion. The diaphragm is designed to fit securely over the valve and provide a tight seal to prevent any foreign matter from entering the valve and interfering with its proper functioning.
How Do Diaphragms for Valve Covers Work?
When a valve is in use, it can generate a significant amount of pressure or vacuum, depending on the application. The diaphragm for the valve cover is designed to flex and move with the valve, allowing it to maintain a tight seal while still accommodating any pressure or vacuum that may occur. The diaphragm essentially acts as a barrier, separating the valve from the surrounding environment while still allowing it to function properly.
Applications of Diaphragms for Valve Covers
Diaphragms for valve covers are used in a wide range of industrial and commercial applications where valves need to be protected from the surrounding environment. Some common applications include:
Water Treatment: In the water treatment industry, diaphragms for valve covers are used to protect valves from contaminants, such as sand or debris, that can cause damage or clog the valve.
Pharmaceutical Industry: In the pharmaceutical industry, diaphragms for valve covers are used to prevent the contamination of drugs, as even the smallest amount of foreign matter can have serious consequences.
Oil and Gas: In the oil and gas industry, diaphragms for valve covers are used to protect valves from harsh environments, such as corrosive chemicals, high pressure, or extreme temperatures.
Chemical Processing: In the chemical processing industry, diaphragms for valve covers are used to protect valves from chemicals that can cause corrosion or damage.
Benefits of Using Diaphragms for Valve Covers
There are several benefits to using diaphragms for valve covers. Some of the most notable benefits include:
Protection: Diaphragms for valve covers protect the valve from contaminants, reducing the risk of damage or malfunction and increasing the lifespan of the valve.
Efficiency: Diaphragms for valve covers can improve the efficiency of the valve by preventing foreign matter from interfering with its functioning.
Safety: Diaphragms for valve covers can help to ensure the safety of workers and the environment by preventing leaks or spills that can be harmful.
Durability: Diaphragms for valve covers are typically made from durable materials that can withstand harsh conditions and provide long-lasting protection.
Choosing the Right Diaphragm for Valve Cover
When choosing a diaphragm for a valve cover, it's important to consider the specific requirements of your application. Factors to consider include the type of valve, the environment in which it will be used, the chemicals or materials it will be exposed to, and the required level of protection.