How to Get a Visa for Permanent Residence in Canada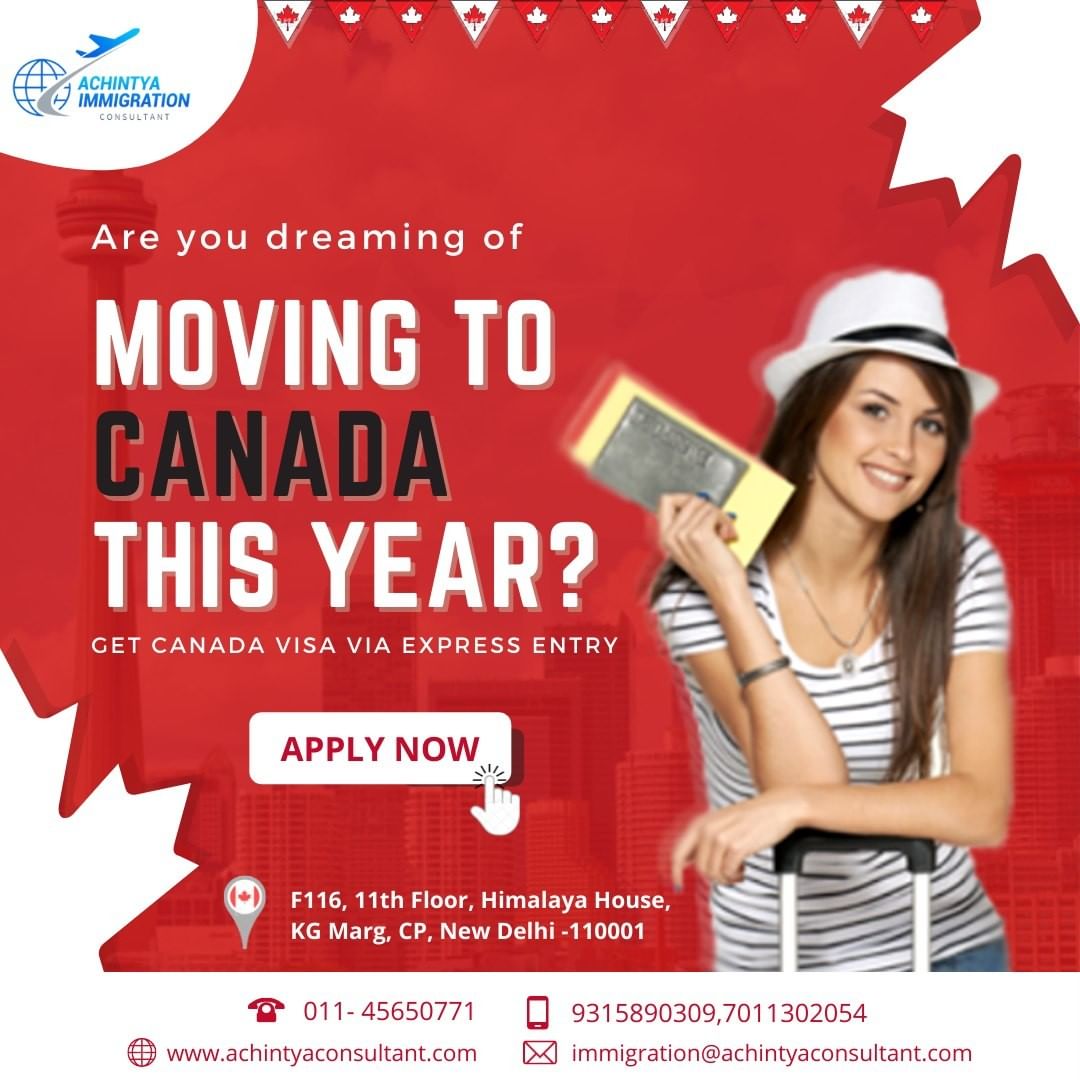 Canada is among the finest countries to live and work in, according to numerous international polls and assessments. Due to this, the nation has recently attracted a large number of foreigners who apply for Canada Permanent Visas.
One of the most cosmopolitan civilizations in the world, Canada has become home to more than 20% of persons born outside of its boundaries thanks to its welcoming attitude toward new immigrants.
So, if you want to immigrate to Canada and stay there permanently, now is your chance. This post will discuss how to apply for a Canada Permanent Resident Visa as well as the paperwork needed. In addition, we've provided a list of the many visa categories offered by Canada, along with the prerequisites and eligibility requirements for each.
Benefits of Becoming a Canadian Permanent Resident
You have the following rights if you have a Permanent Residence Visa for Canada:
Residing and working in Canada
Canada, the second-best tourism destination in the world, is renowned for its magnificent landscapes, high standard of living, and a culture heavily inspired by sustainable practises. This large nation allows unfettered mobility between provinces or territories and provides various possibilities for sustainability for citizens who desire to live there permanently.
Be sure to include your family
Your family members can gain citizenship by relocating to Canada. If you are above 18, you may also sponsor foreign nationals to live, study, and work in Canada.
Access to healthcare and education
As you are permanent residents, your children are eligible for a free education in Canada up to the 12th grade. The educational system in Canada has three levels of education as well: basic, secondary, and higher education. Permanent residents also have lower college tuition costs.
In addition, Canadians with permanent residency visas receive free prescription drugs and medical care, which is paid for by taxes. In Canada, there is also access to public health insurance.
Renew Your Visa Five Years Later
The Permanent Resident status cards issued to Canadians are good for a maximum of five years and may be extended as often as the holder wishes. The officer will look over your background to determine whether there is good cause to still approve it.
Getting Citizenship in Canada
You can seek to become a Canadian citizen if you've been a Permanent Resident for 1,095 days (three years) out of the five years that have passed since you arrived in the country. Only the five years prior to that time period, though, will count toward qualifying for citizenship.
Establish your own business. With the help of the Canadian Immigration Program, you can create a corporation, partnership, or sole proprietorship even if you are not a citizen of Canada.
Other Routes to Canada Permanent Resident Visa
There are other alternative ways to qualify for Canadian Permanent Residency. You can apply for any of these jobs based on your preferences for the type of employment and the location.
Explicit Entry
This program is available all year and contains three additional subcategories:
Federal Skilled Workers Program (FSWP) for professionals with training and experience
Federal Skilled Trades Program (FSTP) for technical experts with prior experience working abroad
The Canadian Experience Class is open to professionals with Canadian work experience (CEC).
Family-Friendly Immigration
Immigrants who fall under this category are permitted to call relatives in Canada. The list of relatives you can support is as follows:
Dependent children

Spouse

Parents

Grandparents

Brother/Sister

Nephew/Niece

Grandson/Granddaughter
*Brothers, sisters, nieces, nephews, and grandchildren can only be sponsored under certain circumstances, such as;
He or she is under 18 years old and unmarried.

He or she is a common law relative.
Program for Provincial Nominees
The Provincial Nominee Program has been embraced by most Canadian provinces. Allowing qualified individuals to immigrate and work there, avoids job shortages or an overabundance of jobs in the area.
Enterprise Immigration
Experienced business owners and investors can benefit from the many advantages of having Canadian permanent resident status through the Business Visa System.
Program for Atlantic Immigration
Atlantic International Student Programs grants permanent residence to suitable applicants from across the globe who wish to live, work, or study in any one of the four provinces of Canada.
New Brunswick, Nova Scotia, Prince Edward Island, and Newfoundland and Labrador are the four provinces
How to Be Eligible for a Startup Visa
You must satisfy all four eligibility requirements as well as additional requirements to be admitted to Canada in order to be eligible for the Startup Visa Program.
Eligibility Requirements for the Startup Visa Program
Are you prepared to apply for the startup visa program? These are the standards:
You must demonstrate that your company meets the criteria.

To run the business, you'll need a letter of endorsement from a recognized group.

You must comply with the language requirements.

Before your firm becomes profitable, you must demonstrate that you have the money to relocate to Canada and support yourself financially.
Please see our post on the Canada Startup Visa for additional details.
How To Write An Effective Thesis Statement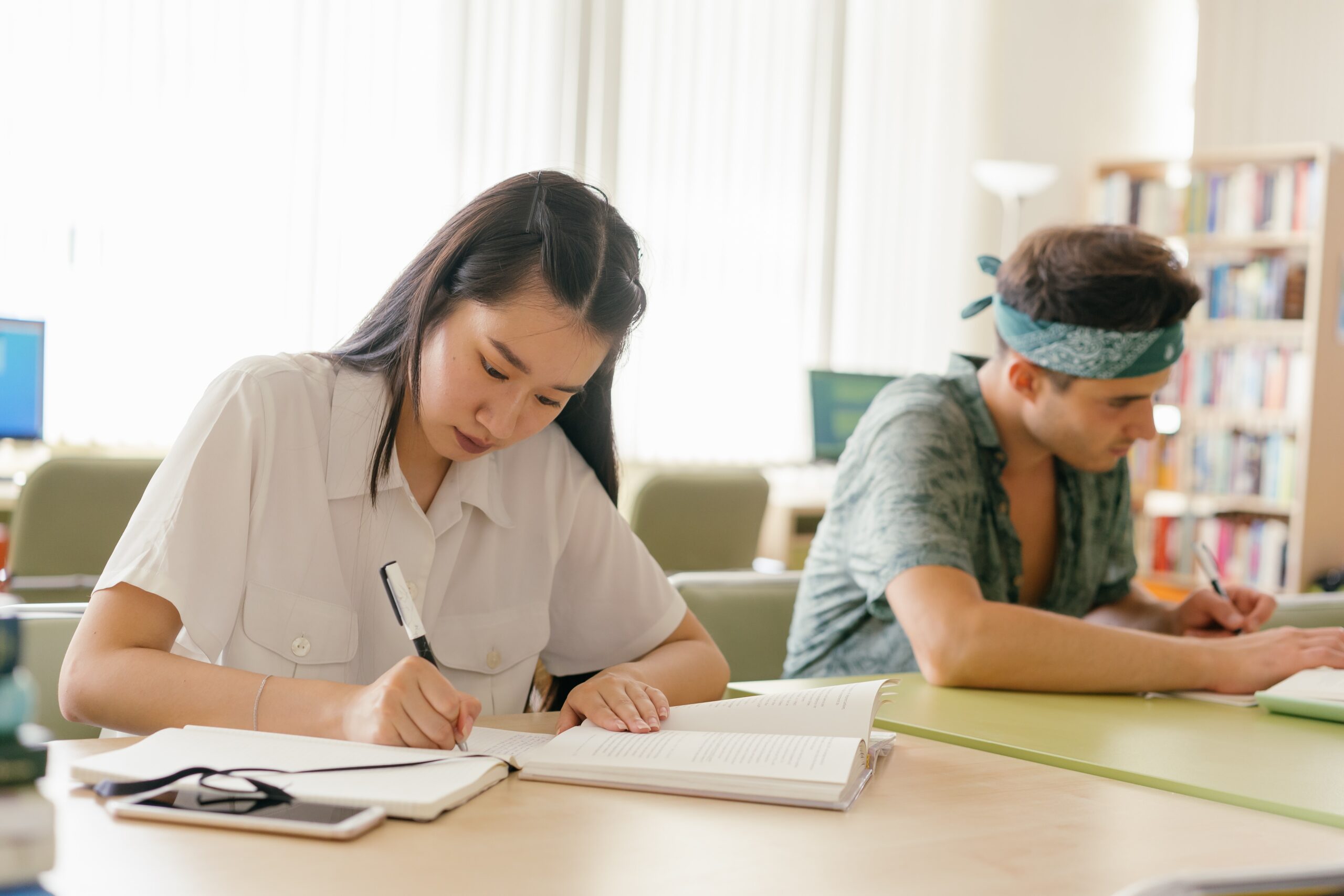 The thesis statement is simply the one sentence that summarizes the entire paper. It needs to be as concise and compelling as possible without being confusing, but you also want to make sure it is accurate and supports your main point. Some of the apps can also save you from spending too much time on other activities – other than the weekend binge-watching sessions of your favorite shows on Spectrum One of course! With that said, In this blog post, you'll learn all about how to write an effective statement!
What is a Thesis Statement?
A thesis statement is a sentence or two that tells the reader what your paper is about. It should be specific and direct the reader to what you will be discussing in your paper. A good thesis statement will be arguable and provide the reader with an idea of what to expect from your paper.
How To Write an Effective Statement
A thesis statement is the foundation of an essay, dissertation paper, or any other piece of academic writing. It states the main idea of the paper and outlines the arguments that will be made. A good statement is specific and clear. It sets a specific goal that your paper will achieve. To write a thesis statement, you can check several online tools.
Most importantly, a thesis statement should be arguable. There are three types of thesis statements: 
1) Theses that are too vague: These statements do not take a position or state an opinion. They are often too general and leave too much room for interpretation. For example, "Reality TV is ruining our generation." This statement does not give the reader any information about what arguments will be made in the paper. 
2) Theses that are too narrow: These statements are so specific that there is no way to write a paper that would cover all of the points that need to be made. For example, "The United States should ban all reality TV shows." This statement leaves no room for debate or discussion. 
3) Theses that are just right: These statements strike a balance between being too vague and too specific. They are arguable and allow for discussion and debate. For example, "Reality TV has had a negative effect on our society by desensitizing us to violence and making us more accepting of bad behaviour." This statement provides enough information about what will be discussed in the paper without being overly specific.
Why Is A Thesis Statement Important?
A thesis statement is important for a number of reasons. First, it helps to keep your argument focused. Second, it gives your reader a road map for what's to come. Third, and most importantly, it is the backbone of your paper and needs to be clear and concise in order to hold up the rest of your work.
If you're having trouble coming up with a good thesis statement, try this exercise:
Write down everything you want to say about your topic in one long sentence.

Go through and highlight the key points that you want to make.

Turn those key points into complete sentences that will become your thesis statement.
For example, let's say you're writing a paper on the effects of social media on society. Your long sentence might look something like this:
"Social media has had a profound effect on our world, changing the way we communicate, interact, and even think."
Your key points might be:
    Social media has changed the way we communicate.
    It has changed the way we interact.
    Social media has changed the way we think.
From there, you can turn those key points into complete sentences that will serve as your thesis statement:
Social media has changed the way we communicate by giving us new platforms to connect with each other and share information instantaneously.
Social media has changed the way we interact by blurring the lines between  our personal and professional lives.
When To Use A Thesis-Statement?
A thesis statement is a sentence or two that tells the reader what your essay is going to be about. It should be specific and direct the reader to the main idea of your paper. A good thesis statement will make your essay more focused and easier to write.
There are a few different situations where you might need to use a thesis statement. The most common time to use one is when you are writing an academic paper. This includes essays, research papers, and dissertations. Your statement should appear in the introduction of your paper, usually at the end. It should be clear and concise so that the reader knows what your paper is going to be about.
Another time you might need to use a thesis statement is when you are making an argument in a debate or speech. In this case, your statement will outline the main point of your argument and why you think it is correct. You will need to support your thesis statement with evidence in order to convince the audience that you are right.
If you are having trouble coming up with a good statement, try brainstorming some ideas with a friend or advisor. Once you have a few potential topics, narrow them down by thinking about what you want to say about each one. Once you have a clearer idea of what you want to argue, it will be easier to write a strong thesis statement.
Conclusion
A well-written thesis statement is the backbone of an essay. It tells the reader what the essay is about and sets up a structure for the rest of the essay. A good thesis statement will usually include a brief overview of what your paper will be about, as well as an indication of your position on that topic. A strong statement can help you keep focused on writing a clear and concise essay, which will impress your reader and improve your chances of getting a good grade.
Different designs of Trousers give boys a stylish and comfy look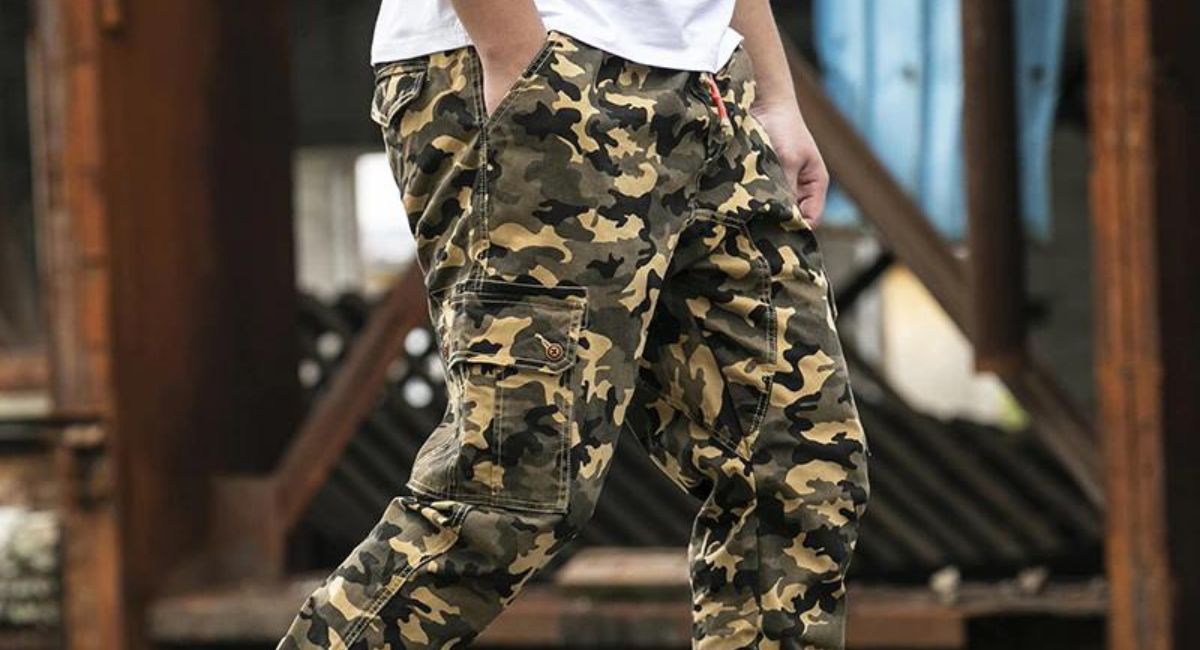 Are you looking for a pair of trousers that are as stylish and comfortable? We've got you covered! Our range of trousers designs includes everything from casual jeans to dressier styles, from skinny jeans to wide-leg pants. Our products are made from top-quality materials and have been carefully selected to ensure they will last through the long term. We also have a range of belt types available for your boys' trousers so that you can choose the perfect fit for your child. Whether your child is tall or short, skinny or chubby, we've got something for everybody!
No matter what age you are, there's a style of pants for you! Whether it's a pair of cut-offs or cargo pants, we've got the perfect style for your needs.
How to select the right one for you?
Boys are a big deal. When you were a kid, your parents were there to help you get dressed. But as you grow up, it's more and more up to you to figure out what's appropriate for your body type, what looks good on your friends, and how to make yourself look fabulous in the world. So we've got some tips! Here are some easy ways to make sure that your trousers always look sharp:
1) Go for fitted instead of baggy. If your pants are too baggy, they won't look good with a belt or shoes—and they'll probably be uncomfortable too. So go for something that fits snugly without being tight.
2) Make sure the waistband sits flat to eliminate any visible gaps between where it ends and where it starts (called gapping). You can do this by turning up the bottom of your trousers or pulling them down over a pair of socks—but either way, make sure that they don't ride up too high on your waist!
Boys love to wear trousers. They like the way they look and feel and want the confidence that comes with wearing them. There are many different types of trousers for boys, including: -Jeans -Chinos -Dungarees (pajamas)
Choosing stylish trousers for boys can be a challenge
There are so many styles, colors, and fabrics that it can take time to decide what to choose. So, some tips to help you find the right fit are mentioned here: Start with your body type. Are you more muscular or lean? It will help determine which clothes will look better on you. What is your style? If you like classic menswear and want something that looks good with a suit, then try a pair of dark pants or chinos. If you like comfort and casualness, wear light-wash jeans or cargo shorts.
Choose the perfect trouser for your boy. Whether a child or a man, your son will benefit from wearing stylish trousers as part of his wardrobe. But choosing the right style for him can be a challenge. Here are some tips to help you make sure he looks good:
–Choose the right color: Your son's trousers should match the color of his shirt and tie, so look at all three in the same light when choosing. If they don't match, choose something else (like khaki or navy blue).
–Try different fits: Men's trousers have many different fits, so try on several styles before buying them. Try different sizes to get one that fits well and feels comfortable on his body. -Look for quality fabrics: Look at the label on each item you buy—it should say "100% cotton" or "65% polyester/35% cotton." These fabrics are lightweight and breathable, which makes them perfect for warm weather or hot conditions like summertime! -Don't overdo it: It's tempting to buy an entire outfit at once, but remember that style takes time—you can't expect your boy.
How to choose the right pair of trousers?
Choosing the right pair of trousers for your boy is more complex than it seems. There are a lot of factors that you should consider before making a purchase, and we're here to help. Regarding style, you should keep a few things in mind: 1. The fabric used for the trousers should be lightweight and breathable. Your child mustn't be overheating when they wear these pants because they'll be outdoors more often than not. 2. The waistband should have enough room so your boy isn't feeling constricted while wearing them, but not so much that he can't move while they're on his body. 3. The trouser length should be long enough so that you will be fine getting these pants on or off your child during playtime or physical activities at school (e.g., sports).
Conclusion
You've finally decided on your trouser style. Congratulations! We're so proud of you for taking a risk and trying something new. But before you start getting excited about what to wear with your new trousers, we want to ensure that you know exactly how to wear them. We want you to know that there isn't one specific way to wear trousers. You can wear them with anything from a t-shirt and sneakers to a blazer and tie, and the endless possibilities!
Top 5 English singer and songwriters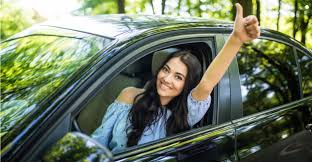 There are many great English singer songwriters, but in my opinion, these are the top 5. 1. Adele Adele is undoubtedly one of the greatest singers and songwriters of our time. Her voice is soulful and powerful, and her songs are full of emotion and depth. She has achieved massive success both in the UK and the US, and her albums have been certified multi-platinum. 2. Ed Sheeran Ed Sheeran is another hugely popular singer songwriter. His music is acoustic and folk-inspired, and his lyrics are often introspective and personal. He has had massive success in the UK and the US, and his songs have been used in numerous TV shows and films. 3. Coldplay Coldplay are one of the most successful bands of all time, and their music is a mix of alternative rock and pop. Their songs are often emotive and spiritual, and they have achieved massive success both in the UK and the US. 4. Amy Winehouse Amy Winehouse was a hugely talented singer songwriter who tragically passed away at a young age. Her music was soulful and jazz-inspired, and she won numerous awards including 5 Grammys. 5. The Beatles The Beatles are one of the most iconic and successful bands of all time. Their music is a mix of rock, pop and folk, and their lyrics are often poetic and introspective. They are the best-selling band in history, and their albums have been certified multi-platinum.
dua lipa dad
There's no one quite likedua lipa dad dad. He's always been there for her, whether she's needed a listening ear or a good laugh. And, as she's become one of the world's biggest pop stars, he's been there to share in her success. Dua's dad first showed her his musical talent when he started playing the guitar and writing songs for her when she was just a little girl. And she's always been grateful for his support. In a recent interview, Dua said: "He's always been my biggest fan. He's always been the one who's been like, 'You can do this, you can do better, you can do anything.'" Dua Lipa's dad is a huge part of her life – and she's always been proud of that. In a 2016 interview, she said: "I'm really close with my dad. I think that's really important, especially in the industry that I'm in. I think it's really important to have someone that you can just be yourself around and not feel the pressure to put on a show." And it seems that Dua Lipa's dad is just as proud of her as she is of him. In a 2017 interview, he said: "I am so proud of her. I can't tell you. I get emotional every time I talk about it. She is doing amazingly well." We can't wait to see what Dua Lipa and her dad will do next!
English Singer Songwriters in the Modern World
The art of the singer-songwriter has been around since the beginning of time, with people like Homer and Orpheus creating beautiful pieces of music that told stories and conveyed emotion. However, in the modern age, the singer-songwriter has taken on a new form, one that is often more personal and introspective than ever before. This is due, in part, to the ever-growing popularity of the singer-songwriter genre. In a world where people are constantly inundated with noise and distractions, the singer-songwriter offers a respite, an opportunity to connect with someone who is vulnerably sharing their thoughts and feelings. This is not to say that all singer-songwriters are introspective, or that all introspective music is good. However, the best of the genre often manage to find a way to connect with their listeners on a deep level, making them feel understood and appreciated. This is a powerful tool, and one that is often undervalued in today's society. In a world that is constantly moving and changing, the singer-songwriter offers a chance to slow down and appreciate the small things.
Celebrating English Singer Songwriters
English singer songwriters have a long and illustrious history, with many of the greatest and most famous songs in the world originating from our small island. From the Beatles and the Rolling Stones to Adele and Ed Sheeran, English singer songwriters have always been at the forefront of popular music, writing and performing some of the most iconic and timeless tracks of all time. There's something about the English music scene that seems to produce brilliant singer songwriters time and time again, and it's a tradition that looks set to continue well into the future. So if you're a fan of great music, then be sure to check out some of the best English singer songwriters out there!
Origins of English Singer Songwriters
When we think about English singer songwriters, the first names that come to mind are likely Adele, Ed Sheeran, or Sam Smith. But what is it that makes these artists so special? And where did they get their start? Most English singer songwriters start out playing in small pubs and clubs. They use these gigs as a way to hone their skills and build up a following. They also use these gigs to test out new material. This is a great way to get feedback from the audience and see what songs they connect with the most. Once the singer songwriter has a few songs that they feel really confident with, they will typically start to record them. This can be done in a variety of ways, such as recording them in a home studio or even recording them in a professional studio. Once the songs are recorded, the singer songwriter will typically start to look for a record label to sign them. This can be a daunting task, but if the singer songwriter is talented and has a great songwriting skills, they can typically find a record label that is interested in working with them. Once the singer songwriter has a record deal in place, they will typically start to work on their debut album. This can be a very time consuming process, but if the singer songwriter is hardworking and motivated, they can typically finish the album within a year or so. Once the album is finished, the singer songwriter will start to promote it. This can include anything from doing interviews to performing live shows. If the singer songwriter is lucky, they will have a hit album and will start to gain a lot of traction in the music industry. This can lead to a lot of success and can even help the singer songwriter score some major awards. So, what is it that makes English singer songwriters so special? It's their passion for music, their drive to succeed, and their incredible songwriting skills.
The Rise of English Singer Songwriters
In the 1960s, the British Invasion brought a host of new, talented English singer-songwriters to the United States. These artists, including The Beatles, The Moody Blues, and The Kinks, popularized the singer-songwriter genre, blending pop and rock music with poetic lyrics. Since then, English singer-songwriters have continued to dominate the music scene. Some of the most successful and well-known artists include Adele, Ed Sheeran, and Sam Smith. What sets English singer-songwriters apart from other artists is their ability to write catchy, melodic songs that resonate with listeners. Their lyrics are often introspective and emotional, exploring themes of love and loss. English singer-songwriters are also known for their live performances. They often play guitar and piano, and their shows are full of energy and emotion. If you're interested in discovering some of the best English singer-songwriters, check out the artists listed below. You won't be disappointed!