Digital Signage Solutions: How They Can Benefit Your Business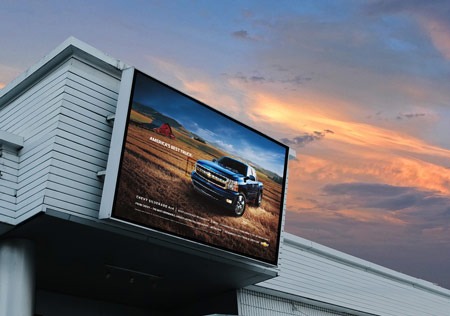 Digital signage solutions can do more than just help you advertise to your customers – they can also help you save money and increase productivity throughout your organization. Just how, exactly, does this type of signage help improve the business? Let's take a look at four ways digital signage solutions can benefit your business.
What Is Digital Signage?
Digital signage solutions are a type of visual communication that uses digital displays to deliver information and messages to viewers. Digital signage can be used for many purposes and is typically positioned in high-traffic areas such as entrances, hallways, and lobby areas so that it's visible to as many people as possible. In addition to displaying advertisements, digital signage can also be used to display company announcements and upcoming events.
The Benefits Of Digital Signage:
1) Increased Productivity – Digital signage is often used in retail stores, but this type of signage can also be used to increase productivity for employees. For example, digital signs can be placed near the entrance that displays information about your company's culture or provides tips on how to be successful. This is an effective way to keep employees on track with deadlines and goals while they're at work.
2) Improved Efficiency – Digital signage solutions allow you to update a message quickly and inexpensively, meaning you won't have to spend time and money printing new posters every time you want to make an announcement or change your hours of operation.
3) Reduced Paper Usage – When it comes to reducing paper usage and other resources, digital signage is a great solution.
You May Also Like:
Some Considerations For Going Mobile:
E-Signage is a type of digital signage that can be displayed on any screen – including a laptop, tablet, or smartphone. While it's not for everyone, there are many benefits to e-signage when compared to traditional in-store signage. For example, with e-signage, you have the ability to move your message around and change as needed without having to get up from your desk. You can also send messages directly to employees' devices so they know what needs to be done without being interrupted by customers or supervisors.
Selecting The Right Solution:
One of the first decisions you'll have to make when purchasing a digital signage solution is which type of display you want to use. There are three types of displays that we recommend for businesses, and each one has its own set of pros and cons. In order to help you determine which one is best for your needs, here's a quick breakdown of the three options available:
1. LCD Displays – The first type is LCD displays, also known as liquid crystal displays. These types of displays are typically used in retail settings since they can be mounted on walls or ceilings. What makes them unique is that they can display more colors than other types like LED or plasmas.
5 Ways To Get Started With Your Own Project:
Create a business plan.
Identify your target audience and the message you want to send.
Obtain signage equipment that fits your needs.
Choose a venue for installation.
Connect to an external power source or upload content onto a USB key drive
1. Create a business plan 2. Identify your target audience and the message you want to send 3. Obtain signage equipment that fits your needs 4. Choose a venue for installation 5. Connect to an external power source or upload content onto a USB key drive
Can you finance electronics?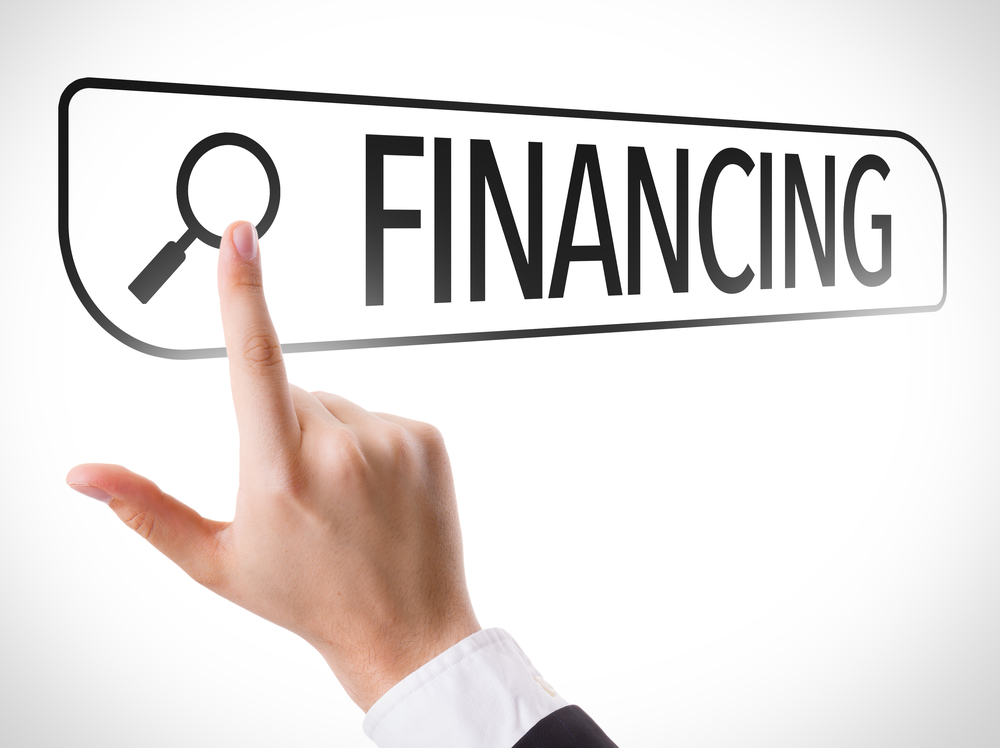 Having a new smart phone, tablet, or laptop has always been a luxury. They are expensive, and there is many people who don't have the disposable income to purchase these electronics.
But what if you could finance these items? This might seem like a strange concept, but it's true. There is many people out there who would like to purchase these items but can't afford them yet. This article will provide you with information about financing your electronics and how it can be a great way to get what you want.
It's very important that you're financially stable to invest in the electronics you want to buy. As such, you better understand the options that are available to you. Finding out if you can electronics financing is a good place to start. This blog will give you valuable advice and tips on how to get the best option for you.
If you are looking to finance a new tv, laptop, or other electronics items, you have come to the right place. In this blog, you will get all the information you need to make your decision. This blog will include a short introduction on what financing electronics is as well as a detailed guide on how to finance electronics.
Electronics are one of the most important parts of our lives. From our phones to our laptops, nothing makes our lives easier than the electronics we own. But, as with everything, the cost of these electronics can be extreme. Today, it's not just impossible to get a phone or computer without a hefty monthly payment. It's impossible to get a new computer without taking out a loan.
Even a new phone is impossible without a long-term loan or payment plan. The big companies are only making this worse by raising the prices every time there is a new update. The only way to make things easier is to finance electronics. Find out more about that in this article.
Financing electronics means taking on a new loan and paying it off over time. The process can be difficult and requires a lot of information. We'll help you understand the ins and outs of financing electronics and give you some tips for making the process easier.
Electronics are an integral part of our daily lives and are often a high-ticket item. There are many reasons why people might want to finance their electronics:
What is the best way to finance electronics? Does anyone offer financing on electronics? What are your thoughts on financing electronics?
If you've ever struggled to afford the latest and greatest electronics, you're not alone. It's difficult to get a loan for most electronics, but this doesn't mean you're out of luck. With a little creativity and ingenuity, you can save money on your electronics.
If you're looking to finance your electronics purchase, there are some options that might work for you.
Electronics are a big expense, especially in the modern world. There are now devices to help you save money on your electronics though. The idea of leasing devices is a new method of financing these devices. If you are looking for a way to finance your electronics and don't want to spend a fortune, this article will help you find the best option for you.
How to Secure Your Trailer from Theft: 3 Quick Tips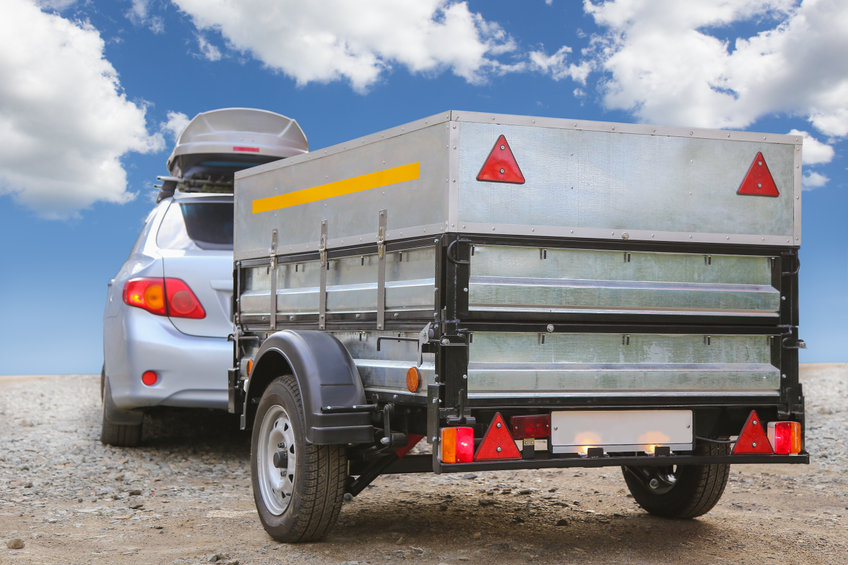 Removing the fuse of your UTV alone doesn't guarantee its safety. You also need to secure your trailer. The trailer is an easy target when you are camping or traveling. A determined thief can be attracted during these periods. If care isn't taken, it can be gone in a few minutes.
Certain measures need to be in place to secure your trailer. Deterrence is the main objective in securing a trailer. Having some roadblocks therein for a thief will stop the theft. It's better than having none.
Tips for Securing Your Trailer 
This guide offers you a few trailer security tips. They are effective, so pick what suits your situation. There are different ways to secure your trailer. Here are three of them.
Chock lock is effective
This lock is placed on the wheel. It prevents the wheels of a trailer from making any kind of turn. The chock lock works similarly to the boots of a police department, those useful for impounding vehicles.
Remember that the key goal here is deterrence. Therefore select a chock lock with bright color. It should be obvious to several curious passersby. A thief will need to think twice before approaching. He can't easily get to your hauler.
Get a tongue lock
This lock is attached to the coupler of a trailer, especially where it's connected to the ball hitch. With it, the coupler is plugged up. This makes your trailer inoperable. When it comes to the perfect way for locking a trailer's tongue, a tongue lock does a great job. A trailer is more vulnerable when it's disconnected from a vehicle. A tongue lock is also very useful in this type of situation.
Finding and installing a tongue lock is easy. However, that doesn't mean you should purchase the first lock you come by. Pay close attention to it. Select one that's tool resistant. It needs to have excellent pick resistance. Don't forget that a professional thief is likely to come ready – probably with power tools and lock picks.
Use alarms
Alarms act just like a signal light on a car. Whenever a movement is made on your trailer via honking, the sensors in the alarm will signal. Also, some alarms signal whenever a person makes move to unlock or move a trailer. Therefore, get alarms that have LED lights when you shop. They remind a thief that a trailer is protected.
Typically, the horn emits sound with flash LED lights whenever an impact is detected. This scares away a thief. And also alerts anyone close by. Who knows, someone might report to the police.
Bonus Tip
It's also important that you insure your trailers. Please consider it. It helps you negotiate for certain compensation in the event of the worst happening. Prepare the proper insurance for your trailer.
Conclusion
A would-be trailer taker will be made to think twice before making moves on your trailer if you have proper security. Even though there is no single thing to do to completely secure your trailer, a combination of methods is needed. Use these tips to enhance your trailer's safety. Finally, plastic seals for trucks and using Secur-T will be a good way to secure your trailer.
Spiti – Travel with friends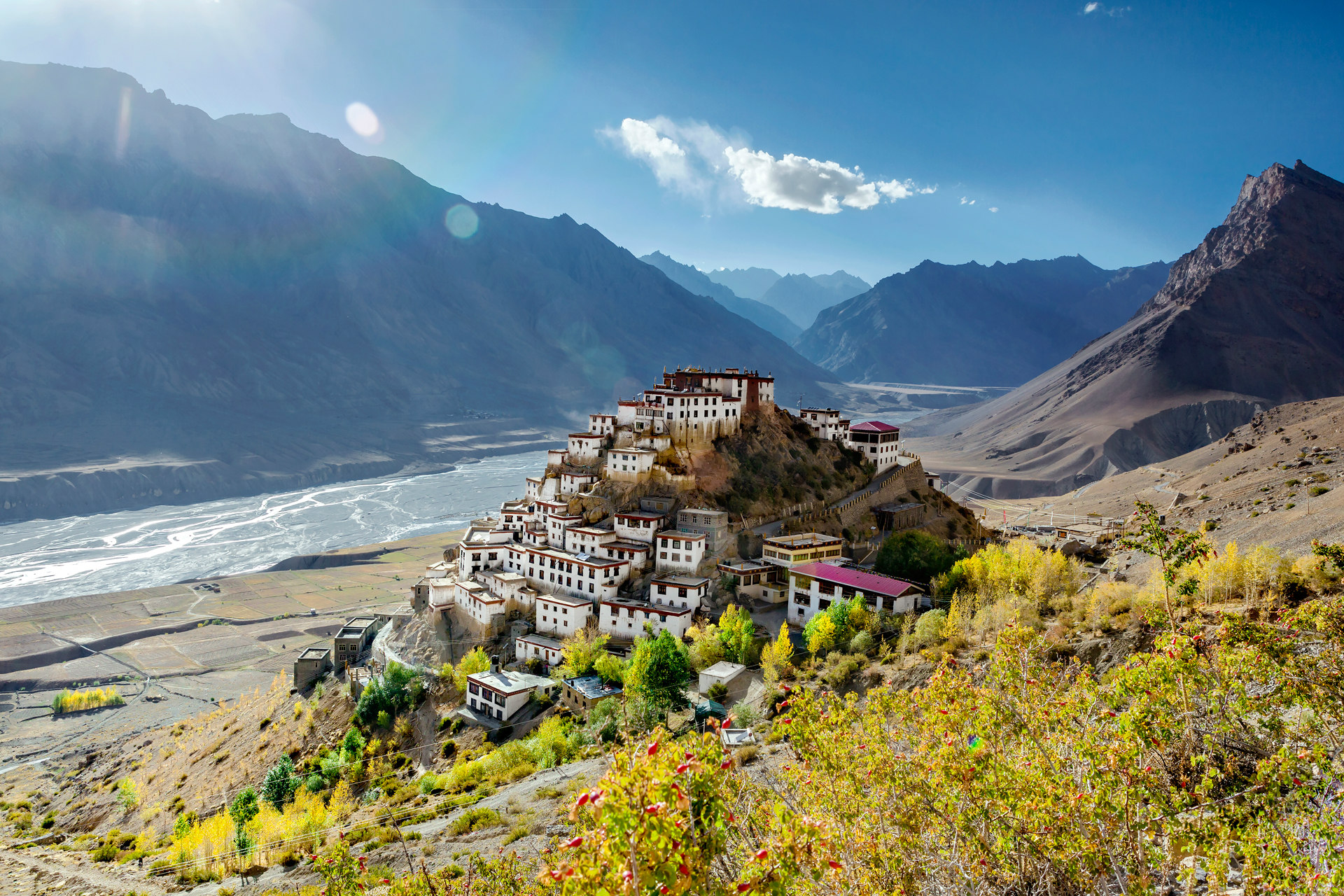 Introduction
Spiti is located in Uttarakhand's Garhwal region. It is a stunning Himalayan valley. It is a popular pilgrim destination and draws thousands of tourists every year. Spiti has two UNESCO World Heritage Sites, Pin Valley National Park (also known as Dhankar Monastery), and some of India's most stunning monasteries.
Spiti has a variety of landscapes, from dense evergreen forests to meadows filled with wildflowers to high altitudes. As you travel its alpine roads, you will also see snowcapped peaks. People here are friendly, warm, and welcoming.
Chandratal Lake
Chandratal Lake, a high-altitude lake in Spiti Valley is located at the highest elevation. It is India's highest lake and one of the most stunning lakes in the country. It is located at 4300m above sea level. This makes it an ideal getaway for anyone who wishes to see nature in its purest form. Although you can see the natural beauty of this spot from any location, you will be able to enjoy its tranquility best when it is sunrise or sunset (around 7 AM-8 AM).
Chandratal Lake's beauty is dependent on your ability to see clearly. It's located at less than 300m above sea level, surrounded by snow-capped mountains and barren land that stretches into infinity.
Key Monastery
Key Monastery, located at 3500m above sea level, is the oldest monastery of Spiti Valley. It was founded in 1673 by Ling Rinpoche (the Thunderbolt), a well-known lama. This monastery has a beautiful location with large boulders spread across its grounds. There are also many prayer flags that hang from trees.
After years of neglect, the main building in this Buddhist temple was restored to its original form during the British rule over India from 1839-1947. This period saw all temples close down because of religious persecution by colonialists.
Kunzum Pass
Kunzum Pass, a mountain pass in the Himalayas at 4,370m (14 300 ft) is located at an elevation of 4.370 m (14.3300 ft). It can be found in the Spiti Valley and Chandra Rivers, Himachal Pradesh.
This pass connects two valleys high–that of Kunzum, and that of Chandra–and allows for access to many passes via which one can get into Tibet or Ladakh from India.
Kaza
Kaza, the capital of Spiti is also the largest town in the region. This is a place where people come to trade with other villages. You'll find many shops selling everything, from woolen goods to herbs. If you plan to do longer treks in Kaza or elsewhere in Spiti, there are plenty of guesthouses and restaurants where you can stay the night.
Dhankar Monastery
Dhankar Monastery, a Tibetan Buddhist monastery, is located in Himachal Pradesh's Spiti and Lahaul districts. It is situated at 3,600m (3,831 feet) elevation.
Lama Tsongkhapa built the monastery between 1419-1429 CE. It was abandoned following his death because of lack of funds. Two members of the British Royal Geographical Society discovered the monastic complex in 1927. They found it partially destroyed, but still had some monks living in their old quarters. [2]
Pin Valley National Park
Pin Valley National Park can be found in Kullu, Himachal Pradesh, India. It covers 534km2. It is home to dense forests that are home to a variety of wildlife, including more than 300 species of birds and mammals (including leopards), rare plants, and medicinal herbs.
In 1963, the Government of India established the park to protect its cultural heritage and rich biodiversity. Since its inception, it is currently managed by the Wildlife Institute of India. [1]
Tabo Monastery
Tabo Monastery can be found in Spiti valley, an area of Himachal Pradesh that has attracted travelers for centuries. It was founded by Guru Rinpoche's disciple and is the largest monastery of this region. It is a place for meditation and Buddhist studies, but also offers accommodation for pilgrims visiting the site to pay tribute to its founder.
The reign of King Lakhang Deo (997-1049 CE) saw the establishment of the monastery. He ruled over a kingdom that was based on similar principles to Buddha Shakyamuni's. To create a place where monks could gather together to practice selfless love, the king gave them land. They could then build monasteries on this land. This would allow them to live as brothers and share food, shelter, clothing, and Buddhist teachings.
It's worth taking a trip with friends.
Spiti is an ideal place to visit with friends and enjoy a relaxing vacation. Spiti is a great place to unwind, relax and escape from the hustle and bustle that is everyday life.
Conclusion
It offers the best of adventure and culture in one location.