What Makes Moissanite Solitaire Engagement Rings So Special?
Moissanite is a lab-created gemstone that offers affordability, durability, and sparkle. It's also an excellent choice for couples who care about the ethics of diamond mining.
However, moissanite does have some pitfalls to watch out for. For example, some jewelers won't work with it if you need repairs or resets.
It's More Affordable
Moissanite is one of the most popular gemstones for engagement rings because it looks just like a diamond without a price tag. It has a similar refractive index to a diamond and is GIA-certified as an imitation.
It is also very durable, a key point when choosing an engagement ring. It's the same hardness as diamonds on the Mohs scale to withstand daily wear and tear.
It can even last for a lifetime. While most jewelry will begin to dull with dirt and soap scum over time, affordable moissanite will look its best the longer you wear it.
While diamonds are still the most popular choice for engagement rings, moissanite is growing because it is incredibly affordable and durable. Plus, it is a sustainable choice for those with ethical concerns.
A good quality moissanite is a beautiful gem that will sparkle like nothing else. It's a stone you can wear forever and will complement any ring design.
You can find moissanite in almost any size and shape, and it is much less expensive than a diamond of the same carat weight. And if you want to get the most bang for your buck, consider a solitaire with a smaller center stone.
It's More Personal
One thing that makes moissanite solitaire engagement rings so special is that they allow you to create a truly unique piece of jewelry. You can choose a stone that's as large as you want, mix and match other gemstones, or have the center stone cut in any shape or size you desire!
This means you can have the ring of your dreams without breaking the bank. In addition to that, moissanite is an artificial gemstone, so it's super versatile and can be cut in a wide variety of shapes.
Moissanite is also more resistant to damage than diamonds. At a 9.25 out of 10 on the Mohs hardness scale, it's incredibly durable, meaning you can wear your ring every day and not worry about it picking up any scratches or dings from everyday wear and tear.
Another great thing about moissanite is that it's not nearly as expensive as diamonds. Many couples have opted for moissanite because it's more affordable and ethically sourced than diamonds.
Considering all of the other advantages of moissanite, it's no wonder that so many people are turning to this gem as a substitute for diamonds.
However, it's important to note that you should be careful when purchasing a moissanite ring. You should avoid going for gaudy, cheap moissanite rings and keep them within a reasonable price range and carat size. This will help ensure that your ring passes as a diamond.
It's More Sustainable
For those who are looking for ethically sourced jewelry, a diamond alternative like moissanite is an option that should be considered. Not only does it offer a beautiful stone to add to your engagement ring or wedding band, but it is also more sustainable than mined diamonds.
Moissanite is a synthetic gem grown in a lab instead of being extracted from the earth. As a result, it has a significantly smaller carbon footprint than mined diamonds.
Because of this, it is more environmentally friendly and less expensive than other gemstones like rubies and sapphires. It is a highly durable gem that will last a lifetime.
Another great thing about moissanite is that it costs much less than a traditional diamond. This makes it an excellent option for those on a budget who still want to show off their love.
In addition, because moissanite is created in a lab, it does not have the same environmental or human rights impact as mined diamonds. Additionally, it is certified by the Kimberley Process, which ensures that all diamonds are not from conflict zones.
Many different brands make ethically sourced, eco-friendly engagement rings and wedding bands. These companies offer lab-grown diamonds, recycled gold, fair trade materials, responsibly sourced stones, and more.
It's More Versatile
Moissanite looks excellent in all cuts and setting styles, making it a versatile stone for an engagement ring. It is also more affordable than diamonds, creating a beautiful alternative to a traditional engagement ring.
A moissanite is more durable than a diamond because it's made of silicone carbide, a more complex compound than most gemstones. It's nearly as hard on the Mohs scale and won't chip or break easily, unlike simulants like cubic zirconia (CZ).
Like most other gems, it doesn't lose its sparkle over time. Although moissanite does get dirty, you can easily clean it to restore its luster.
Another advantage of moissanite is that it can replace natural diamonds in a ring. This can help you save money, but selecting a stone that compliments the other stones on your ring is essential.
For example, you can use a diamond-cut moissanite as an accent stone in a halo engagement ring with natural diamonds. Alternatively, you can use brilliant round moissanite as the center stone of a classic solitaire ring.
These moissanite had slight hints of greenish-blue tints from within, but they were far more colorless than conventional artificial stones, which often had yellowish-green or brownish-green tints. Charles & Colvard has developed the Forever One gemstone, a more advanced version of Forever Brilliant.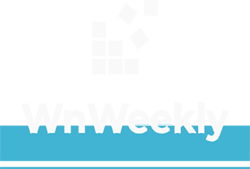 Top 5 Batteries: Powering the Future
The modern world is driven by technology, and at the heart of most technological devices is a power source: the battery. Whether it's our smartphones, laptops, electric vehicles, or renewable energy systems, batteries play a pivotal role in our daily lives. Let's explore the top 5 betting websites that have made significant impacts on the technological landscape.
Lithium-Ion (Li-Ion) Batteries
Application: Smartphones, Laptops, Electric Cars, and more.
Advantages: High energy density, lightweight, and low self-discharge rate.
Overview: Over the past few decades, lithium-ion batteries have become the go-to for a variety of applications. Their ability to store a lot of energy in a relatively small package makes them ideal for devices that need to be lightweight yet powerful. With ongoing research, they are constantly improving in terms of capacity, safety, and lifespan.
Lead-Acid Batteries
Application: Car starters, Emergency power systems, and more.
Advantages: Reliable, established technology, and cost-effective.
Overview: While they are one of the oldest types of rechargeable batteries, lead-acid batteries are still widely used today, especially in vehicles. They are robust, relatively inexpensive, and well-understood, though they are heavier and have a lower energy density compared to some modern alternatives.
Nickel-Metal Hydride (NiMH) Batteries
Application: Hybrid cars, Rechargeable AA and AAA batteries, and more.
Advantages: More energy density than NiCd, less environmentally damaging.
Overview: An evolution of the older Nickel-Cadmium (NiCd) technology, NiMH batteries offer a higher energy density and are less harmful to the environment. They are particularly popular in hybrid vehicles and in many household rechargeable batteries.
Solid-State Batteries
Application: Emerging use in Electric Vehicles and Electronics.
Advantages: Potential for higher energy density, longer life cycle, and increased safety.
Overview: Touted as the next big thing in battery technology, solid-state batteries eliminate the liquid electrolyte used in Li-ion batteries, replacing it with a solid one. This can lead to batteries that are less prone to leaks, have higher capacity, and can be more safely charged and discharged.
Flow Batteries
Application: Grid storage, Renewable energy integration.
Advantages: Scalability, long cycle life, and quick response times.
Overview: Particularly well-suited for large-scale energy storage (like for power grids), flow batteries store energy in external tanks. This means they can be easily scaled up or down depending on the needed capacity. They can also respond quickly to demands, making them suitable for integrating with renewable energy sources.
The world of batteries is vast and varied, and the technology continues to evolve rapidly. From the established power of lead-acid batteries to the exciting potential of solid-state and flow batteries, these energy sources will continue to power our world in increasingly efficient and sustainable ways. As technology marches on, it will be fascinating to see what the future holds for battery innovations.
How to Start a Petition: A Step-by-Step Guide to Making Your Voice Heard
In today's digital age, starting a petition has become an effective and accessible way for individuals to voice their concerns, advocate for change, and mobilize support for important causes. Whether you're passionate about environmental conservation, social justice, or any other issue, creating a petition can help you gather signatures and raise awareness. In this article, we'll guide you through the process of starting a petition, from defining your goal to promoting it to a wider audience.
Steps for starting a petition
Define Your Purpose
Before you start crafting your petition, it's crucial to have a clear understanding of your purpose and goals. Ask yourself:
What issue or cause do I want to address?
What specific change or action am I advocating for?
Who is the target audience or decision-maker that needs to take action?
What is the desired outcome of this petition?
Having a well-defined purpose will not only help you communicate your message effectively but also resonate with potential supporters who share your concerns.
Choose the Right Platform
There are numerous online platforms where you can create and host your petition, like Qomon. Each platform has its own user interface and community, so choose one that aligns with your cause and target audience. Make sure to read their terms of service and privacy policies to ensure they meet your needs.
Craft a Compelling Petition
The success of your petition largely depends on how well it's crafted. Here are some key elements to include:
A concise and attention-grabbing title: Use a clear and catchy title that summarizes your cause in a few words.
A compelling introduction: Begin with a brief but powerful introduction that explains why your cause is important and why people should sign your petition.
A detailed description: Provide more context and information about the issue, including statistics, personal stories, or expert opinions. Make a compelling case for why your cause deserves support.
Clear demands: Be specific about what you want to achieve with the petition. Clearly outline the actions you're requesting from the target audience or decision-maker.
A call to action: Encourage supporters to sign the petition and share it with others. Use persuasive language to motivate people to take action.
Visual elements: Include images, videos, or infographics that visually represent your cause and engage viewers.
A signature goal: Set a realistic goal for the number of signatures you aim to collect. This can help create a sense of urgency.
Promote Your Petition
Creating a petition is just the first step. To gain momentum and collect signatures, you need to promote it effectively. Here are some strategies:
Share on social media: Use platforms like Facebook, Twitter, Instagram, and LinkedIn to share your petition. Create eye-catching posts, use relevant hashtags, and encourage your friends and followers to share.
Email campaigns: Send personalized emails to your contacts, including friends, family, and colleagues. Explain why the cause matters to you and ask for their support.
Collaborate with influencers: Reach out to influencers or individuals with a large following who are passionate about your cause. They can help amplify your message.
Online communities: Join relevant online forums, groups, or communities where discussions about your cause are taking place. Share your petition there, but be sure to follow community guidelines.
Outreach to organizations: Contact organizations, NGOs, or advocacy groups related to your cause. They may be willing to promote your petition to their supporters.
Local media and press releases: If your cause has a local angle or impact, consider reaching out to local media outlets. Write a compelling press release and send it to them, highlighting the importance of your petition.
Engage with Supporters
Engaging with your supporters is crucial for maintaining momentum and building a sense of community around your cause. Here's how you can do that:
Respond to comments and messages: Be responsive to comments and messages on the petition platform and social media. Answer questions, provide updates, and thank supporters for their involvement.
Share progress: Regularly update your supporters on the progress of your petition. Let them know how many signatures you've collected and any actions taken by decision-makers.
Encourage sharing: Remind supporters to continue sharing the petition with their networks. Encourage them to share personal stories or testimonials related to the cause.
Organize events or actions: Consider organizing events, protests, or actions related to your cause. These can help raise awareness and engage supporters in offline activities.
Deliver Your Petition
Once you've collected a significant number of signatures, it's time to deliver your petition to the intended recipient. Here are some steps to follow:
Consider additional actions: In some cases, you may want to organize a press conference or media event when delivering your petition to generate further attention.
Conclusion
Starting a petition is a powerful way to make your voice heard and advocate for change. By defining your purpose, crafting a compelling petition, and promoting it effectively, you can mobilize support and bring attention to important causes. Remember that persistence and dedication are key to achieving your goals, so stay engaged with your supporters and keep pushing for the change you seek. With the right strategy and a passionate community behind you, you can create a meaningful impact.
Bitcoin Price Forecast: Factors to Consider in 2023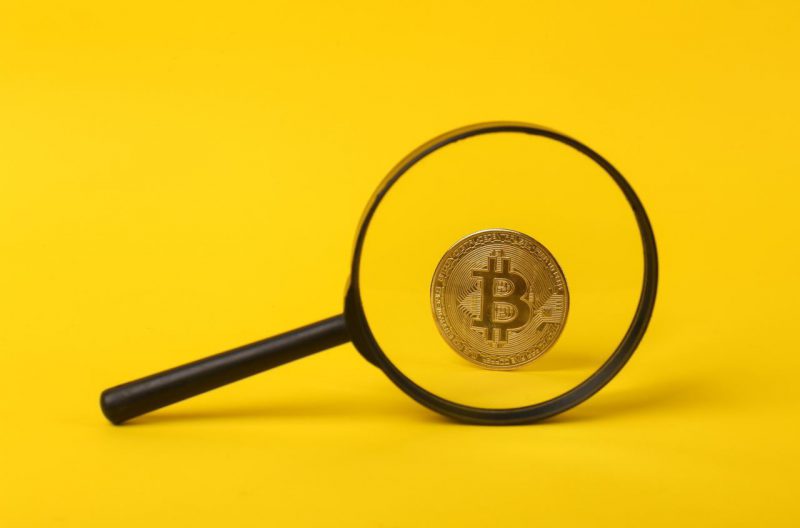 Bitcoin, the pioneering cryptocurrency that has garnered global attention since its inception in 2009, remains a subject of speculation, admiration, and skepticism. While predicting its future price is a challenging endeavor due to the myriad of variables involved like Vloume, and eth to btc swap, we can dissect some of the main factors that might influence Bitcoin's trajectory in the coming months and years.
Historical Performance:
Historically, Bitcoin has seen numerous volatile price swings. Since its launch, it has experienced significant price rallies followed by corrections. For instance, in late 2017, Bitcoin's price surged to nearly $20,000, only to fall back to the $3,000 range in 2018. By considering historical trends and patterns, some analysts try to predict future price movements. However, past performance is not always indicative of future results.
Regulatory Developments:
Government regulations can substantially influence the price of Bitcoin. Positive regulatory news, such as a country legalizing or adopting a favorable stance towards Bitcoin, can drive prices up. In contrast, bans or stringent regulations can exert downward pressure. Watch for policy shifts in major economies, as these can have a cascading effect on global sentiments.
Technological Advancements:
Improvements in the Bitcoin protocol or the broader ecosystem can influence its price. The introduction of the Lightning Network, for example, aims to address scalability issues and make transactions faster and cheaper. As such advancements gain adoption, they can potentially boost Bitcoin's appeal.
Market Sentiment:
Public sentiment plays a pivotal role in Bitcoin's price. Factors such as major institutional investments, endorsements by high-profile individuals, or widespread media coverage can significantly sway the market. Conversely, negative press, high-profile thefts, or security breaches can dampen enthusiasm and impact the price negatively.
Macroeconomic Factors:
The broader global economic climate can have a bearing on Bitcoin's price. In times of economic uncertainty or financial market turmoil, some investors view Bitcoin as a "digital gold" and a hedge against traditional financial systems, driving demand and, consequently, its price.
Supply and Demand Dynamics:
The number of Bitcoins is capped at 21 million. With every block mined, the reward for miners halves – an event known as the "halving." This inherent scarcity can drive up demand, especially if adoption continues to increase.
Competing Cryptocurrencies:
The emergence of other cryptocurrencies can influence Bitcoin's dominance and price. While Bitcoin remains the most recognized crypto, the rise of coins like Ethereum, Binance Coin, and many others on crypto exchange can affect its market share and, by extension, its value eth to BTC exchange can fluctuate the price immensely.
Conclusion:
Predicting the exact future price of Bitcoin is a herculean task, as it requires considering a vast array of factors, many of which are interrelated and constantly evolving. It's essential to approach Bitcoin, and any investment for that matter, with thorough research and a clear understanding of the risks involved. Always remember that the cryptocurrency market is known for its volatility, and any investment should be approached with caution and due diligence.