Should I Try Henna Brows? Things to Know Before Trying this Eyebrow Treatment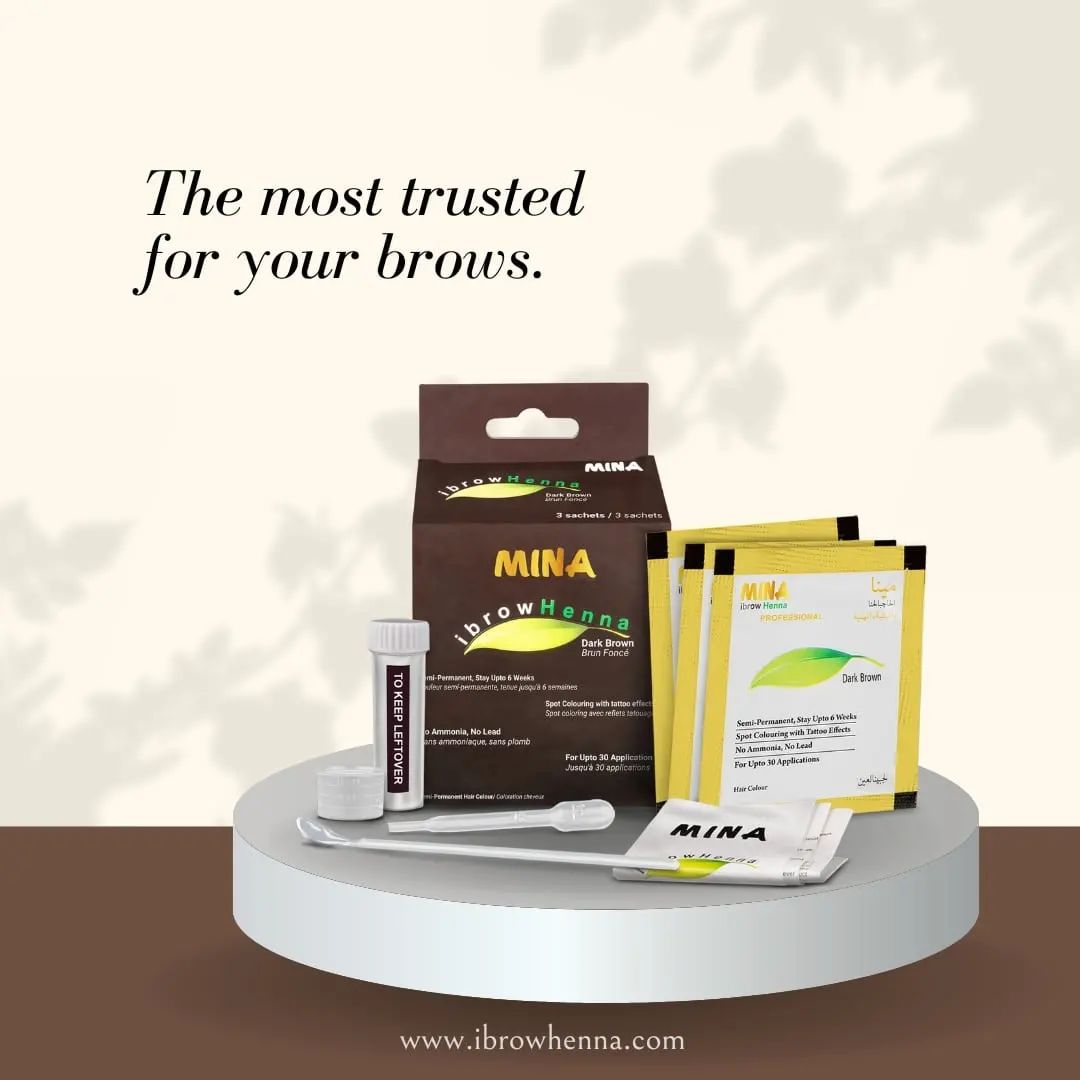 Henna brow tinting has gained popularity as a professional eyebrow-shaping procedure since it is viewed as a more natural, secure, and long-lasting alternative to standard tinting. But does all the hype hold true?
Especially in the East, henna has been used for hundreds of years to color hair and skin. In fact, when I was a child, I would observe family members using henna to color their hair and brows in addition to drawing designs on their hands.
The idea of utilizing it as a "natural" substitute for hair color has been floated in the beauty business, especially for those who are dye allergic. Henna only came in one color back then, and turned orange over time, so it didn't really catch on. Black henna also contains PPD, a component of hair dye that typically causes allergic reactions in people.
Henna is now a well-liked eyebrow tint treatment there, and it comes in a variety of colors, from light blonde to black. It was marketed as a procedure that could last up to two weeks and colored the skin and hair to resemble brow shadow. Although Mina Eyebrow Henna can leave stains on hair for long to six weeks and six days on the skin.
How long does henna treatment for eyebrows last?
With the exception of Mina Ibrow Henna, the longevity of the results is a myth in the majority of cases. Henna works well because it exfoliates discolored skin. To make it endure longer, customers would actually need to refrain from washing or cleaning the area. Additionally, it didn't really pass for brow makeup, such as brow pencils or powder. On some people, it looked fantastic, but on people with porous skin or dry skin, it looked terrible. Henna dye has occasionally stayed on hairs for around the same amount of time as eyebrow color, though this may vary depending on the skin type. However, since some tint dyes are more durable than others, this can change depending on the items you use.
What Other Issues Do Henna Tintings Pose?
There is very little opportunity for error because henna is a tricky product to use and perfect. Since stains on the skin are difficult to remove, the application must be exactly what the client wants.
The outcome is dependent on the texture of the skin because it doesn't cover flaws and frequently seems uneven. Anyone who has thin hair, or dry, greasy, or porous skin will find this to be an issue in particular. Due to this, it is very difficult to create the appearance of an eyebrow pencil or shadow that would sit on top of the skin and cover all these flaws.
Henna can give you a good shape and definition if your skin and hair are the proper types, even though it may not be the best brow treatment for everyone.
It provides a foundational shape for folks who struggle to design and fill in their brows, which is an excellent option. It is especially beneficial for customers who have sparse or nonexistent brow hair. Since customers could live with a "brow shadow" for a few days to see whether they like the form, I really employed it when I had clients who were considering microblading.
Forthcoming Winter Design hoodie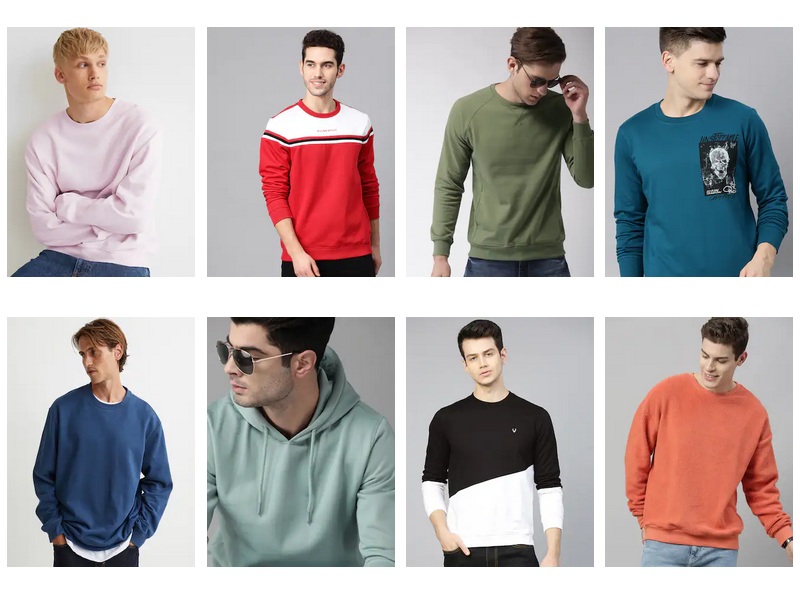 As the colder weather conditions https://wrstbhvrhoodie.com/ creeps in, now is the right time to begin pondering winter design. A hoodie is a high priority piece for the colder time of year season, and there are such countless sharp choices accessible this year. Whether you're searching for a comfortable wool hoodie or a popular variety block configuration, there's certain to be a style that accommodates your taste. Continue to peruse for probably the most sweltering hoodies raising a ruckus around town this colder time of year!
The best winter style for 2023
In the following couple of weeks, the weather conditions will be cold and you will need to take out your colder time of year garments. Here is some style for 2023 that you can attempt. These incorporate various kinds of caps, coats, and scarves. Attempt one or these patterns to remain warm this colder time of year!
The most effective method to remain warm and look up-to-date simultaneously
Winter is formally here, and with it comes frosty temperatures and undeniable layer climate. While certain individuals might fear this season, I really appreciate packaging up in layers and remaining warm. Also, assuming there's one thing that makes winter more charming, it's having the option to do it in style. So whether you're gone out on a virus winter day or simply remaining comfortable at home, the following are a couple of tips on the most proficient method to remain warm while looking jazzy.
What to wear when it's cool outside
How often have you been prepared to take off WRSTBHVR from the house, just to understand that you have nothing to wear? It tends to be baffling, particularly when it's chilly outside and you would rather not sit around. In this blog entry, we'll turn out probably the best things to wear when it's cool outside. So whether you're going out for a walk or getting things done, you'll be ready. Remain warm!
Frill that will finish your colder time of year closet
As the temperature outside begins to drop, now is the ideal time to begin contemplating adding a couple of new parts of your colder time of year closet. This season, make a point to add a few extras that will finish your look and keep you warm the entire winter. From caps and scarves to gloves and boots, here are the absolute best accomplices to add to your storage room this year.
The most effective method to layer garments for greatest warmth
Warm, hot, and agreeable these are the sentiments the vast majority need to encounter when they step outside into the virus winter climate. While weighty covers and coats are certainly key for keeping warm, now and again it's sufficiently not. That is where layering comes in. Layering your garments is an extraordinary method for keeping yourself warm, while likewise looking trendy. Continue to peruse for tips on the best way to layer your garments like an ace!
End section
Winter is coming, and that implies now is the right time to break out the weighty coats, caps, and scarves. Nonetheless, this colder time of year season additionally brings a refreshed style the hoodie! This agreeable and adaptable garment can be spruced up or down to fit any event. Whether you're raising a ruckus around town for an evening out on the town or simply getting things done in and out of town, a la mode hoodie will keep you warm and putting your best self forward. We've accumulated a portion of our #1 winter hoodies for you to look at, so make certain to peruse our choice before temperatures begin decreasing excessively low. What are you sitting tight for? Get shopping!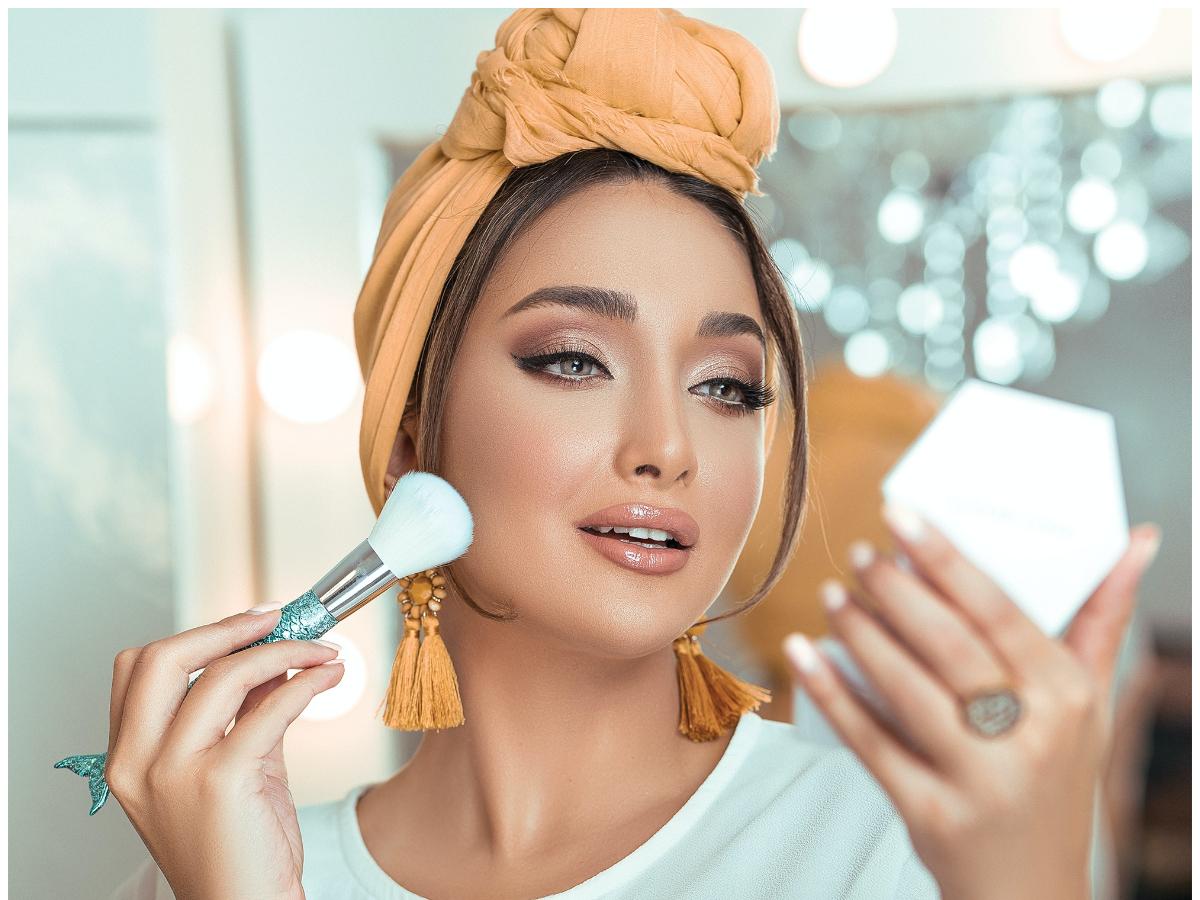 When it comes to cosmetics, Seint Makeup wants to usher in a new era of innovation. Makeup, in the company's view, should only serve to amplify one's individual beauty, not mask it, especially in today's media-driven culture.
Seint's main purpose is to provide a style to emulate, hence you won't find any airbrushed Instagram models there.
Thousands of clients seem to find solace in Seint Makeup's main objective against the onslaught of profit-driven cosmetic enterprises. Their Instagram has 294k followers and has been promoted in a few online magazines. Their product line has also been featured in media venues like Yahoo News.
If you're bored with the same old beauty products, this brand may be just what the doctor ordered. As you read on, you'll see that I've given this Seint Makeup review a thorough examination in order to help you decide whether or not this firm is worth your time and money.
Seint Makeup Overview
So, here goes nothing… It's a gamble to buy makeup. A waste of money if they only work on models.
While I have no doubt that self-assurance plays a significant role in boosting overall appearance, the industry itself bears the brunt of the criticism. If you, too, have had enough, you might want to give Seint Discount Code Beauty a try.
Unfortunately, the beauty industry is littered with misleading advertising, which can be detrimental to one's sense of self-worth. It's strange, given the point of cosmetics, that makeup is often enhanced by the use of Photoshop, a barrage of filters, and carefully placed lighting in advertisements and on social media.
Cara Brook saw through the industry's manipulations and felt it was unjust that it was slanted so strongly to achieve false beauty standards.
After seeing that consumers were fed up, Brook launched her own cosmetics business in 2013. Since its initial launch, Maskcara Beauty has sold IIID goods with the intention of streamlining the application of cosmetics.
Later, in 2017, Brook renamed her business Seint Beauty since she views the pursuit of beauty as holy and hence the domain of saints.
Before I dive into my full review of Makeup, I want to briefly go over a few of the brand's most notable features.
Highlights
Offering a carefully compiled range of cosmetics
Gluten-free and eschewing all forms of cruelty
Semi-affordable
Featuring an Artists' Program for visitors to their website
Affiliated with the foster care organization Love Is Never Wasted.
If your order total is over $50, shipping is on the house!
Seint Makeup Palette
To clear up any confusion, the Seint Makeup Palette range does not feature eyeshadows, foundations, or highlighters. In its place, the brand provides a tidy, empty container ideal for keeping your powdered formulae in order.
In this part of my review of Cosmetics, I'll be looking at a number of the fashionable designs that caught my eye while perusing the website.
Seint Makeup IIID Palette 8
The IIID Palette 8 is a tri-fold beauty palette that puts you in charge of your own color palette. Safety features include a magnetic bottom and a bolded edge on this set.
It has plenty of space for all your different eyeshadow palettes, highlighter compacts, and foundation samples. Due to its square form, round inlays are inappropriate.
Seint Makeup claims that 16 eyeshadows or 8 big tins will fit in this space. The IIID Palette 8 is available in five different looks, each costing $23.
Seint Makeup IIID Palette 12
Whether or not you feel embarrassed by how you keep your cosmetics in order, I do. My loose eyeshadows, compacts, and foundations are all mixed together. Getting ready to go out is much more trouble than it's worth, believe me.
For those who are as hopelessly disorganized as I am, the IIID Palette 12 is a welcome relief.
This replicates the original's major features, making it ideal for stowing and protecting small cosmetics like eyeshadow, lipstick, and highlighter.
The $4-color IIID Palette 12 retails for $26, but I recommend splurging on some stickers to give it that extra special touch.
Makeup IIID Eyeshadow Palette 20 Isle
The IIID Eyeshadow Palette 20 Isle is perfect if you want to buy individual color pots because it helps you keep track of all your loose shadows.
The silver exterior, shiny edge, and clever clasp make this container superior to any unused discount store box you could have to hang around. This mirror-equipped bad boy folds up a little for convenient portability.
The IIID Eyeshadow Palette 20 Isle may be yours for $80 when purchased together with a beauty brush and some makeup wipes.
Seint Eyeshadow
Because I have already evaluated three palettes, I decided to look for some eyeshadows before wrapping off my evaluation of Seint Beauty. There are hundreds of well-known colors available from this cosmetics line.
Tins of eyeshadow come in a variety of finishes, including shimmer, matte, glitter, or cream, giving customers a wide range of options.
The Eyeshadow tins are only $14 for each individual pot, so I encourage you to try out various makeup styles. This astonishing array of colour swatches, spanning from smoky to daily neutrals, is sure to spark some imagination.
What Do Customers Think About Seint Makeup
Regrettably, no reviews of Seint Makeup can be found elsewhere on the web. You'll have to look elsewhere for information on things like product quality, shipping times, and customer support.
I looked into it and found a few review sites that were critical of this product line for you. What is the general agreement? Said another way, it's a bit of a hodgepodge. I was curious as to what the reviews of Seint Makeup on these blogs had to say.
The foundation from Beauty provided adequate coverage, as claimed by the blog Just Start With Kelly. It was simple to apply and masked flaws, but I didn't leave the house for too long in a full face of makeup, so I can't attest to how long it lasts.
Is it Worth Getting Seint Makeup?
Those who shop for cosmetics at Sephora regularly are familiar with the challenges that customers face there. Based on the positive feedback from customers, Seint Makeup is definitely something to try out.
Promotions & Discounts for Seint Makeup
There were no active sales or Seint coupon codes when I wrote this review. I would recommend following the company's social media accounts for any more information.
Where Can I Buy Seint Makeup?
Are you interested in purchasing Eyeshadow? If so, check out seintofficial.com for information on their products.
E boy Haircut Must To Adopt In 2022 And 2023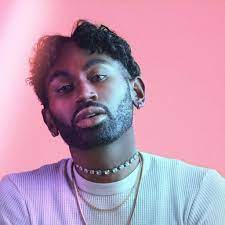 The choice of a curtained hair fashion relies upon your hair type. Those who have wavy or curly tresses must remember lengthy curtain bangs, as they will no longer appear like a thatch in that manner. If your hair is straight, then it is better to go with a cheek-length haircut for a face-framing effect. Here you will see  e boy haircut.
E boy haircut is very trendy and in style these days. One of the main reasons for this trend is you can style your E boy hairstyle with all types of hairs like straight, wavy, curley and many more. Further you can do highlights and other colors too on your hairs to make them more interesting and good looking.
let's discuss different style of E boy haircut which you can use in 2022 and 2023.
Middle perforation E boy hairstyle
Yes, if you want to keep your hair in the middle partition you can keep the hairstyle to the middle. In this style just part your hair equally in the middle and after that your hair will look trendy and stylish both at the same time.
wavy hair E boy Cut
Many people who have wavy hair can also adopt this hairstyle. you do not need any specific style or specific hair to make your hairstyle interesting.
Even wavy hairs look more stylish in  e boy hairstyle.
Wavy hair partition
Middle parted curly hair can also resonate with the eBoy fashion and Charles Melton efficaciously proves it. For an added emphasis, the actor defines his curls with hair gel.
E boy haircut with highlights
To deliver extra emphasis to their middle component hairstyles men can paint highlights in the top and bottom strands. In this manner, you'll no longer best intensify your hairstyle however additionally add motion and definition to it.
Normal hair texture
Hairstyles with the middle component recognize no limits with regards to hair texture. Even when you have tight curls, you'll nevertheless be capable of getting maximum benefits from the look.
straight hairs in E boy hairstyle
while having Straight hairs you can ideally style your E boy haircut. what you have to do is a middle partition and after that leave your long straight hair open. You can use hair gel or hair spray to maintain the style of your hair
Spicy straight mix hairs
Present up a classic eBoy center components hair fashion by offsetting the parting a bit, specifically if you have instantly tresses. With a facet part directly hairstyle looks sharper and edgier with the aid of default.
At The End
Layers are a welcome boost to all center parted hair guys patterns. It offers your hair frame and volume, which are critical for this appearance.
All that stated, a  e boy haircut is a sturdy style announcement. Thus, while choosing it, you could relax and be assured that you may never move disregarded. Hopefully, we've given you lots of insight and proposals so that you ought to pull off this popular haircut yourself.