INDIAN VISA PORTS OF EXIT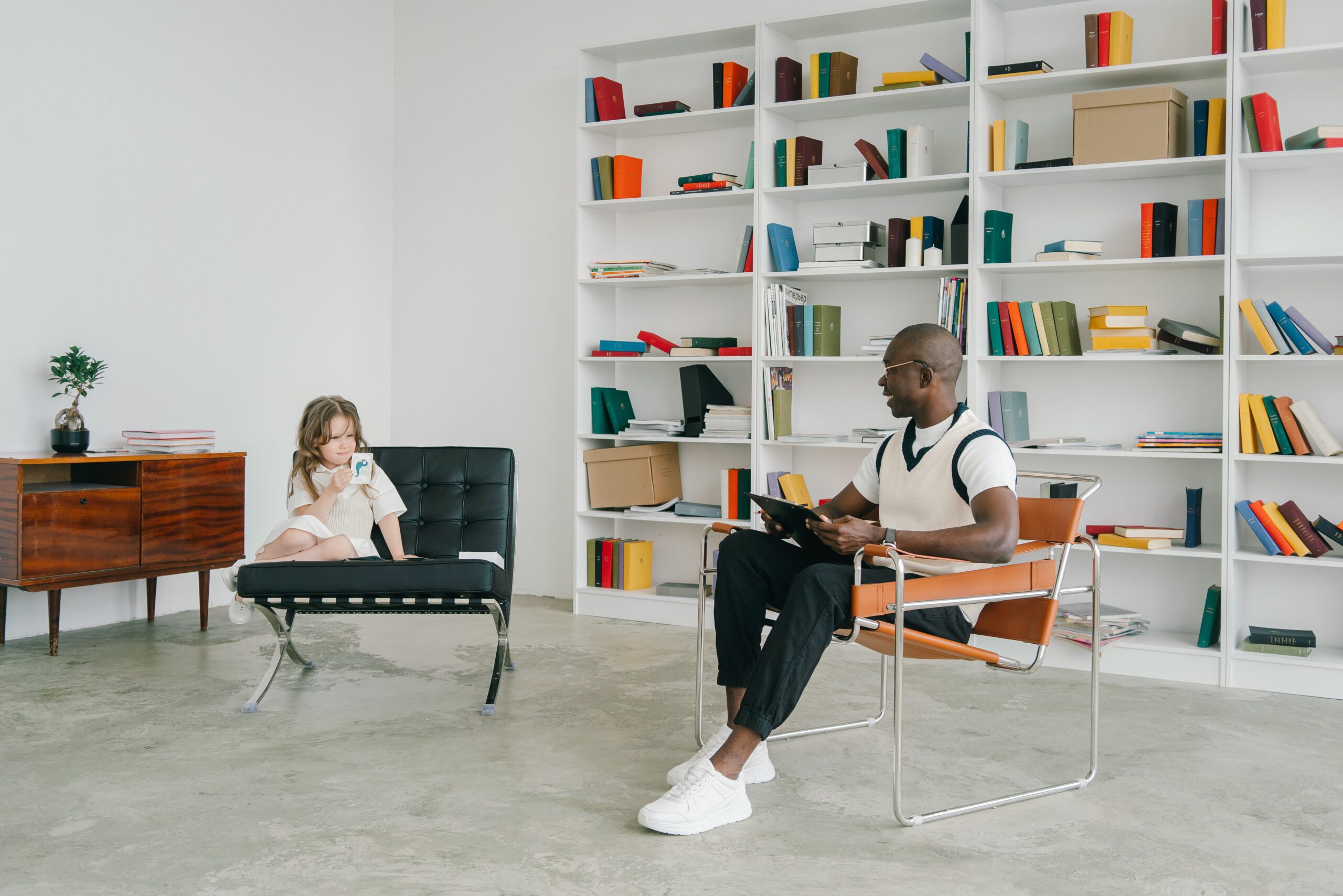 You can come to India by 4 modes of travel: by air, by train, by bus or by cruiseship. While only 

2

modes of entry are valid, by air and by cruise ship, you can exit via any of the 4 modes of travel but only through designated ports of INDIAN VISA PORTS OF EXIT.

As per Indian Government rules for eVisa India or Electronic India Visa, below 4 modes of transport are currently allowed to leave India on eVisa India, if you had applied for India eTourist Visa or India eBusiness Visa or India eMedical Visa. You can exit India via one of the following below mentioned airport or seaport.

If you have a multiple entry Visa then you are allowed to exit through different airports or seaports. You do not have to depart via the same port of entry for subsequent visits.

The list of airports and seaports will be revised every few months, so keep checking this list on this website and bookmark it.

This list will be revised and more airports and seaports will be added in the upcoming months as per decision of Government of India.
You are allowed to enter India on electronic INDIAN VISA FOR AUSTRALIAN CITIZENS by only 2 means of transport, Air and Sea. However, you can leave/exit India on an electronic India Visa (eVisa India) by4 means of transport, Air (Plane), Sea, Rail and Bus. The following designated Immigration Check Points (ICPs) are allowed for exit from India. (34 Airports, Land Immigration Check Points,31 Seaports, 5 Rail Check Points).
Exit Ports
Airports
Ahmedabad
Amritsar
Bagdogra
Bengaluru
Bhubaneshwar
Calicut
Chennai
Chandigarh
Cochin
Coimbatore
Delhi
Gaya
Goa
Guwahati
Hyderabad
Jaipur
Kannur
Kolkata
Lucknow
Madurai
Mangalore
Mumbai
Nagpur
Port Blair
Pune
Srinagar
Surat
Tiruchirapalli
Tirupati
Trivandrum
Varanasi
Vijayawada
Vishakhapatnam
Land ICPs
Attari Road
Akhaura
Banbasa
Changrabandha
Dalu
Dawki
Dhalaighat
Gauriphanta
Ghojadanga
Haridaspur
Hili
Jaigaon
Jogbani
Kailashahar
Karimgang
Khowal
Lalgolaghat
Mahadipur
Mankachar
Moreh
Muhurighat
Radhikapur
Ragna
Ranigunj
Raxaul
Rupaidiha
Sabroom
Sonouli
Srimantapur
Sutarkandi
Phulbari
Kawarpuchia
Zorinpuri
Zokhawthar
Seaports
Alang
Bedi Bunder
Bhavnagar
Calicut
Chennai
Cochin
Cuddalore
Kakinada
Kandla
Kolkata
Mandvi
Mormagoa Harbour
Mumbai Seaport
Nagapattinum
Nhava Sheva
Paradeep
Porbandar
Port Blair
Tuticorin
Vishakapatnam
New Mangalore
Vizhinjam
Agati and Minicoy Island Lakshdwip UT
Vallarpadam
Mundra
Krishnapatnam
Dhubri
Pandu
Nagaon
Karimganj
Kattupalli
RAIL ICPs
Munabao Rail Check Post
Attari Rail Check Post
Gede Rail and Road Check Post
Haridaspur Rail Check Post
Chitpur Rail Checkpost
Click here to see complete list of Airport and Seaport that are allowed for entry on eVisa India (electronic India Visa).
---
Please apply for a India Visa 4-7 days in advance of your flight.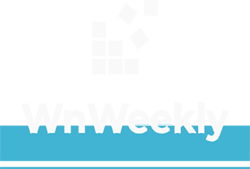 Material Loader Vacuum Conveyor: The Complete Guide To Buying One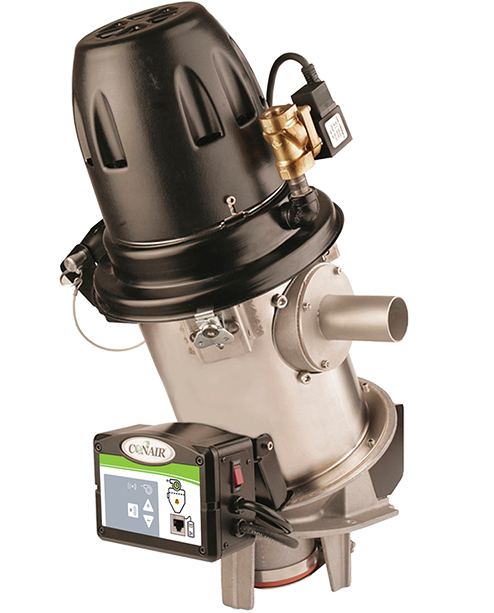 As businesses continue to grow and thrive, so too do the needs of that business. Oftentimes, those needs are not readily available, but with some innovation and creativity, they can be achieved. The industrial equipment market is filled with a wide range of tools for simplifying production processes and boosting efficiency. One piece of equipment that can be an excellent solution for many businesses is a material conveying system.
A material loader is a compact piece of industrial machinery that can handle standard-sized pallets or crates and load them onto trucks or other transportation vehicles. A vacuum conveyor is, as the name implies, a device that uses suction to move materials from one place to another through pipes where air pressure is lower than in the source area.
What is a Material Loader Vacuum Conveyor?
A material loader vacuum conveyor is a part of a material conveying system that transfers materials between sites using vacuums. After being stored in a holding chamber, the material is transferred using a vacuum. This technology is used in manufacturing and industry because it moves large amounts of material quickly and securely.
Customization allows material loader vacuum conveyors to meet application needs. To process different materials, they can be mounted with different-sized nozzles and material-handling accessories. They are a versatile and helpful piece of machinery for businesses that deal with the transport of materials.
Why Should You Use a Material Loader Vacuum Conveyor?
A material loading vacuum conveyor can be used for a variety of purposes, improving safety, efficiency, and reducing costs. There are a number of reasons why you should use this kind of material conveying system in your manufacturing company.
1. Eliminating the need for manual material handling
A material conveying system improves worker safety. Workers are harmed annually lifting, carrying, and moving large goods. Conveyors carry items rapidly and safely, reducing bending, stooping, and reaching. A material conveying system can link with other machinery to reduce manual effort. Material handling automation improves worker safety.
2. Speeds up the material handling process
Speeding up the movement of materials has many benefits, including increased output, greater efficiency, and lower overhead expenses. Material conveyors carry products from raw resources to final goods during manufacturing. They can also convey rubbish and recyclables back to the start. Material conveyors can sort and store items for easier worker access. Material conveying system boost production and reduce environmental impact.
3. Maintains a clean and organized work area
Dust control is an overlooked aspect of facility maintenance. A material loading vacuum conveyor assists keep work areas clean and organized, giving your organization a more professional aspect. Dust control devices can help safeguard employees from respiratory hazards in the workplace.
A material conveying system can boost efficiency by reducing material handling costs. This is beneficial. Consult a skilled specialist before installing a dust control system, as this will help you determine which option is most appropriate for your needs.
4. Versatility
Each material conveying system can be used in different contexts. In material loaders, vacuum conveyors can sort, box, or move items using material conveying systems.
How Does a Material Loader Vacuum Conveyor Work?
Material loader vacuum conveyors are equipped with vacuums, which enable them to move things from one location to another. Components of the system include the pump, the material-loading device, and the material-receiving device. The vacuum created by the pump pulls things into the loading device.
The information is then sent by pipe to the equipment that receives it. Items that are powdery or granular can be moved with the help of a vacuum conveyor belt, which also has the ability to move things over great distances and even through walls and ceilings.
Benefits of Using a Material Loader Vacuum Conveyor
A flow of air is used to move the materials that are being moved by material loader vacuum conveyors. Even though it is most commonly employed to move dry and granular materials like food, it is capable of transporting liquids and sludge as well. When compared to pneumatic and auger conveying, the material loader vacuum conveyor offers a number of significant benefits.
One of its main benefits is that it can transport things over very long distances without any sort of backup or auxiliary infrastructure. Material loader vacuum conveyors have the potential to drastically cut down on the costs of material handling. Their versatility makes them an excellent way to transport a variety of goods.
How to Pick the Right Material Loader Vacuum Conveyor?
A material conveying system is only as good as the material loader and vacuum conveyor that feed it. If material is not fed evenly and smoothly into the system, it can lead to clogs, jams, and material waste. Because of this, it is extremely important to select the material loader and vacuum conveyor that are best suited to your specific requirements. But with so many different choices available, how are you supposed to figure out which one is best suited for you?
When searching for a suitable material loader vacuum conveyor, it is important to keep the following considerations in mind:
1. The type of material you'll be conveying
When choosing a material conveying system, examine the material. Material transport requirements vary. Make sure your chosen conveyor is up to the task. Fragile objects require a low-speed, gentle conveyor. If you'll be delivering large products, you'll need a stronger, higher-speed conveyor. And if you need to move dangerous chemicals, you'll need a special conveyor with the right safety features. By choosing the correct material conveying system, you can ensure efficient material handling.
2. The capacity you need
Material conveying systems are just like any other system in your operation. It needs to be the right size and have the right amount of space for the material you will be moving. If your material conveying system is too small, it will not be able to handle the volume of material you need to move.
In the event that it is excessively large, the operation of it will be ineffective and costly. In order to determine the right size material conveying system for your operation, you need to know how much material you will be conveying. Once you have that information, you can consult with a material handling expert to find a system that is the right size and has the capacity you need.
3. The space you have
A material loader vacuum conveyor is a material conveying system. Make sure the conveyor you choose is compatible with the space you have. Roller, belt, chain, and bucket elevator conveyors are common. Each type of conveyor has benefits and drawbacks, so choose wisely.
4. Your budget
There could be a wide range of prices for material loader vacuums. Find one within your budget. Because material transport systems are so expensive, it is important to avoid overpaying for them.
If you want to get the most out of your material loader vacuum conveyor, you should look for a few specific things in it. Carry out some research in order to find a solution that will last for a long time. There is no way that you won't be able to find a material-loading vacuum that is priced within your price range.
Conclusion
The ability to efficiently move materials requires the use of a material conveying system, which is a vital piece of machinery for any company in the logistics industry. Both the benefits and drawbacks of material conveying systems are there to be considered. When selecting a material conveying system, it is important to keep your company's requirements in mind.
After doing some research, you might come across the most effective system for transporting materials. If your company has the appropriate material conveying system, it will be able to run smoothly and effectively.
#
Describe Web 3.0. Blockchain-Based Internet Era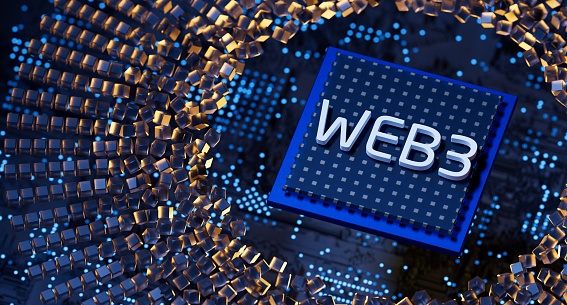 No matter what website you visit, the forum you join, or the social media platform you use, Web 3.0 is everywhere. People who do not share the broad enthusiasm for Web 3 refer to it as a "new buzzword" with a hint of contempt. They are unquestionably the minority, though. Everyone talks enthusiastically about it because they can see what is ahead.
Blockchain, cryptocurrencies, non-fungible tokens (NFT), and a host of other terms that, if you are not in the know, will make your head spin, come after Web 3.0. Of course, you also need to be knowledgeable on the subject! We are unsure of Web 3.0's exact lifespan or whether Web 4.0 will eventually take its place. However, your firm won't last very long if you don't understand the fundamentals of technology.
Web3: What is it? Explained: The Decentralized Internet of the Future
The World Wide Web once had a huge impact on the "market" for knowledge available online. Now, thanks to the network, anyone with Internet access can access information from anywhere in the world. The fundamentals of communication have dramatically changed as a result of Web 2.0. Web 3.0 also emphasizes values and meanings more. Web 3 is a backend revolution, while Web 2 is an interface revolution.
In 2014, the phrase "Web 3.0" itself was coined. Gavin Wood, a co-founder of Ethereum, developed it. Simply, Web 3.0 replaces Web 2.0's centralized storage with a decentralized method of online communication. The level of protection and safety of personal data is thereby greatly raised. And the blockchain system makes it all possible.
Describe Blockchain
Blockchain is a database that differs from other decentralized networks with a similar structure. There isn't a single owner who has the legal right to utilize the data stored there, whatever he wants. Instead, the blockchain database is managed by all participants collectively and is open to all users. At the same time, it is now far more difficult to take this surface data.
Every action you do, including online buying and social media use, is supposed to be handled by the same safety procedures, increasing both your privacy and openness.
The blockchain system protects data using the cryptography concept; data is kept in blocks that line up in a chain to form a single whole. Thus, the name. Each block has its own timestamp, data, and hash pointing to the content in order to distinguish them somehow.
Those with enough tokens or cryptocurrency can manage these shares. You are eligible to vote on the network if you possess a sufficient number of these tokens. Holders of governance tokens can use their funds to vote on issues like the direction of the decentralized lending protocol.
What does Web3 mean in crypto?
You'll note that cryptocurrencies are frequently discussed when web3 is brought up. This is because a lot of these systems heavily rely on cryptocurrencies. Additionally, it offers monetary compensation (tokens) to anyone who wishes to design, oversee, support, or enhance one of the projects.
Many services may be provided using these protocols:
Calculations

Storage

Bandwidth

Identification

Hosting
Similar to today's cloud service providers, service users often pay to use the protocol.
The market for decentralized finance (Defi), which was made possible by cryptocurrencies, is thriving and steadily expanding. Applications for Web 3 are frequently built using the Ethereum platform, which, like bitcoin, compensates users for the upkeep of the network. The market value of this cryptocurrency, called Ether, is $511 billion.
The apps themselves may also have associated tokens that serve as voting shares that control how the apps are developed, including how much they cost.
A Web3 app: what is it?
Applications developed for Web 3 run either on blockchains or in decentralized networks made up of several peer nodes (servers), or they run in a combination of both, creating a crypto-economic protocol. These applications are distributed.
Distributed apps (or dApps), created on the Ethereum blockchain, are at the core of Web3, and they reward users for maintaining it online. Dapps serve the same purpose for Web 3.0 as the App Store does for the current Apple environment.
On the DappRadar tracker, there are more than 8,700 decentralized applications that are currently operational. Games and various cryptocurrency trading sites are among them. Sometimes there is a blurring of the lines between the two because many games include exchanging non-fungible tokens, or NFTs, virtual characters, or collectables that can fetch exorbitant prices in exchange for winnings.
The majority of decentralized applications are now used for trading NFTs or cryptocurrency exchanges. Only a small portion of dApps are games that may be played for cryptocurrency rewards.
NFT and Web3
In relation to gaming… Gamers in the Web 2.0 era can only dislike how many problems are in the upcoming instalment of their favourite game. With Web 3.0, players can really create the game themselves by using their tokens to vote on the necessary improvements. In the gaming sector, NFT is likewise a rising star. Gamers are shopping for virtual reality-related goods.
Additionally, everything may now be tokenized, be it a piece of music, a painting in a museum, a meme, or even your cat. Therefore, one of the infamous NFT Rare Bored Ape Yacht Club was sold for $3.4 million in 2021!
Anyone can now financially contribute to the development of a game, unlike in the past when venture capitalists used their own funds and dictated to the designers the conditions that would allow profit to be made in the shortest amount of time. The business announces the release of x tokens, distributes 10% to early investors, offers 10% for sale, and reserves the remaining tokens for future contributions and project funding.
This idea will probably be perceived by some as being too similar to a financial pyramid. However, buyers have total transparency about what is happening because all blockchain data is completely public and accessible. Network marketing firms that do not abstain from fraud also keep all of this a secret.
Opportunities, Problems, and Challenges with Web 3.0
A decentralized internet is appealing as a concept. As soon as we think of the "oppression of the capitalists" that controls large portions of our everyday life, we immediately envision freedom. But not everything is as bright as it seems.
Who is now making the largest investments in Web 3.0? Large IT firms, hedge funds with multimillion-dollar funding, and venture capitalists. As a result, the distribution of modern blockchain networks is uneven. In other words, only a small number of powerful investors own the encryption keys for enormous sums of money. The fact that information is now kept in multiple locations makes it much more challenging to manage. However, if you simultaneously choose numerous figureheads who will take part in the decentralization plan, the entire idealistic notion is for nought.
Some analysts go a step further and contend that Web 3.0 is really just the same centralized organization under a different moniker. Elon Musk, who needs no introduction, claims that web3 social media app development is more of a "marketing buzzword" than a true technology.
It's important to note that certain cybersecurity professionals stress that while it may be harder to hack data in the blockchain format, it is also nearly impossible to avoid such an attack. In the end, the problem is not whether individuals can access it quickly but rather if they are aware of how to manage their data safely. The rampant theft of cryptocurrency is one illustration of such an issue.
Even though many projects enable online chat rooms, they rarely even provide contact information. Money could be gone forever if you transfer it to the wrong account due to a typing error. As if you had called the bank's customer service, you would not be able to resolve the issue. After all, in Web 3.0, God assists those who help themselves, whereas, in Web 2.0, the bank is responsible for your financial stability. Freedom comes with a burden that not everyone can handle.
Many Web3 needs, like distributed architecture and decentralization, are thought to be better implemented without blockchains, according to sceptics, since nothing is fundamentally altered by creating a decentralized system built on a centralized one.
As a result,
Does Web 3.0 technology, which has not yet cemented its place in modern society, therefore no longer justify itself? As with every novel idea, there will always be fraudsters looking to profit, as well as devotees who will produce truly fantastic things. So, is Web 3.0 a blessing or just Web 2.0 with a few updates? The next ten years will demonstrate this. Whatever the situation, much depends on how the major actor's act.
6 Methods for assisting Your Youngster With making up for lost time With Learning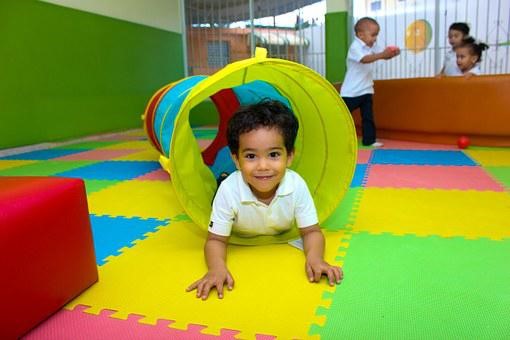 6 Methods for assisting Your Youngster
Following an amazingly baffling year, you might ponder the drawn-out influence on your child's Learning. Yet, specialists say it merits keeping things in context and that there are ways of supporting understudies this go round,
As schools open up their entryways and children return to noting word issues and numerical problems, the inquiry on most guardians' psyches seems, by all accounts, to be: Would they say they are prepared for scholastics?
It is reasonable to be stressed that your kid didn't advance however much they ought to have a year ago. In our 2021 Class kickoff Review, 36% of guardians communicated worry that their youngsters wouldn't meet grade-level assumptions this year. Furthermore, aberrations the nation over were unmistakable: A few children were in the homeroom the entire year, while others got minimal live guidance and needed admittance to innovation. Still, others lost friends and family, experienced lodging or food frailty, and grappled with nervousness or wretchedness.
Also read: words from a
Prepare, get psyched.
Most importantly, it's significant for returning understudies to consider school a positive, inviting spot to be. "During the pandemic, a few children became disconnected and isolates from school," says Matthew Kraft, Ed.D., academic administrator of training and financial matters at Earthy colored College.
To best assist your kid, "plan, don't overreact," says educator Tina Athaide, one of the pioneers behind a sanctioned school in Menifee, California, and writer of the image book Meena's Careful Second. Consider the new school year on the off chance that you're taking your youngster to a foreign nation — one that they've never been to or haven't visited for quite a while, Athaide proposes. "Understudies ought to evolve acquainted with the vocabulary of academy once better."
Allow them to get comfortable.
Understudies, particularly more youthful children, should relearn — or advance interestingly — the basics of study hall conduct, from lifting their hand in class to working cooperatively with their friends on little gathering projects. Stand by a little while before becoming too worried about whether they're comparable to their schoolmates, Athaide says. Understudies who fell behind somewhat barely a year ago will probably take immediate steps, getting failed to remember abilities with just the right amount of survey. "When a child is about in the daily practice, the knowledge will occur," Athaide states.
Share data with the instructor.
Chances are, you, as of now, have a notion if your kid is altogether behind since last year's educator will have told you. Yet, all guardians should contemplate what they accomplished and didn't work for their kids in remote Learning. "You've had an immediate window into your youngster's battles and accomplishments and can give significant bits of knowledge," says Guardians consultant Patricia Edwards, Ph.D., teacher of educator instruction at Michigan State College School of Training. Similarly, as specialists gather clinical history, educators need to know these subtleties.
Foster an arrangement together.
Presently like never before, guardians and educators need to work inseparably, Dr. Edwards says. Instructors should illuminate guardians about their illustration plans and how they can uphold the educational program at home. During the pandemic, Sa'iyda Shabazz, a mother of a 7-year-old in Los Angeles, went to customary web-based parent studios driven by her child's 1st-grade educators. It helped her see what he was realizing and how she could help him. "They'd share the screen and say, 'Here's an activity you can do, here's a numerical game you can play with them,'" she says. "It kept us in the know, particularly in light of the fact that we needed to get a move on at home."
Think about utilizing a coach.
Not all guardians can stand to utilize private guides — nor would it be a good idea for them they are supposed to. Yet, assuming your instructor proposes it, realize that examination has demonstrated one-on-one coaching as one of the best apparatuses for aiding understudies behind. Inquire whether your school gives bunch coaching or even individualized mentoring with a subject matter expert, which schools might be presented with the assistance of government financing.
Kids can't conceal that frame of mind in one setting, and it'll permit them to zero in on building the particular abilities they missed.
Recall the higher perspective.
However much Alyssa Hanada stressed that her third-grader had fallen behind in numbers related last year, she was significantly more worried that he was passing up collaborating with different understudies and making new companions.
Now that children are back in school, they relish the time they'll need to interface with peers, figure out how to alternate, talk before a crowd of people, and work together on a venture — every component presently conceivable because they're together face to face.
Assuming your youngster previously had learning difficulties
The pandemic lopsidedly impacted understudies with learning handicaps or great necessities. Jamie Davis Smith, a mother of four in Washington, D.C., stresses that she lost the significant chance to help her 6-year-old child, who'd been determined to have dyslexia during the pandemic yet couldn't get the legitimate help.
Most schools battled to offer help administrations during the previous year, and it has exacerbated imbalances that were harming understudies of variety with inabilities, as indicated by a public examination by The Social equality Task at UCLA.