The most common problem that we find globally is blocked drains. The irony is that a blocked drain comes out at that point in time when you are not at all expecting it, and thus you need to spend a great deal of energy after it. If we leave the blocked drain untreated, then it might cause a leak in the drains, damage to your property, and an unbearable foul smell.
Sometimes if the blockage is that severe, it might lead to the bursting of the pipes. And anything major or severe will also lead to heavy expenses. Thus to avoid all such damage and waste of money, it is wise to take care of the blocked drain timely.
Is Your Drain Blocked? 4 Signs To Watch Out For
You must always take action if you see signs of blocked drainage. Blocked drains can sometimes be the major source of several health problems and property damage. The initial signs that will tell you that the drains are blocked are:
Gurgling sounds
Overflowing
Slow draining
Foul smell
Why Do Drains Get Blocked And What You Can Do About It
We all use our drains properly, but at times some unknowing mistakes lead to blocked drains. Quite often, we come across areas where drains are blocked. The common factors that can cause a drain to block are as follows:
Tree roots
Foreign objects
Toiletries
Food scraps
Grease
Cooking oil
Cat litter
Soap
Mineral Buildup
Natural Debris
Hair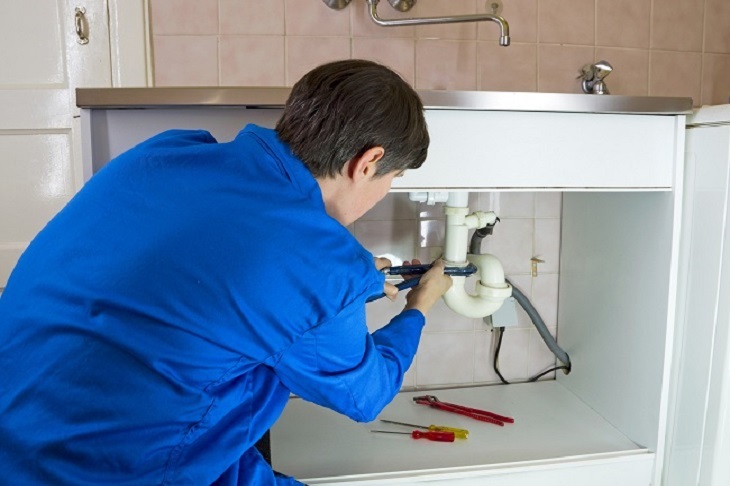 The Top Ways To Get Rid Of A Blocked Drain – Once And For All!
There are several household methods that you can you to get rid of the blocked drains that have taken place in your area or your premises. The below-mentioned are a few easy steps that will help you. They are:
Caustic Cleaner– You can get caustic cleaner from your local general store r from a hardware store. Caustic has chemicals that dissolve materials like hair grease and food materials and remove the blockage. Caustic does not work on solid materials. But Caustic is harmful, so use it cautiously. Wear your gloves when working with chemicals.
Boiling Water– The use of boiling water is an age-old method. If you pour hot boiling water near the drains, the blocked materials get loosened or dissolved, and the blockage gets removed. Also, you do not require to use any chemicals or equipment. But make sure you are using boiling water in ceramic or metal pipes. In the case of hot PVC, use hot water. Do not use boiling water, as it will loosen the joints. Boiling water is very effective if the blockage is due to food build-up or grease.
Plunger– Just like you clean your clogged toilet with a plunger, you can do the same to clear a blocked drain, but before beginning with the plunging cover, the spout. For solid blockages plunging is regarded to be very effective. But any grease or mineral deposit plunger is not the choice you should make.
DIY Natural Cleaner– A DIY natural cleaner is a mix of baking soda or bicarbonate soda with white vinegar. The steps are very simple, just pour some baking soda into the drain, followed by vinegar. Once done, cover the drain, so the mixture does not bubble out of the drain. These two components produce oxygen. This helps in scrubbing the inside walls of the pipes and clearing them out. Repeat the process a few times in order to get rid of the blockage completely. After the mixture has shown its magic, flush the pipes with hot water to clear the remaining residue. 
Conclusion
At the end of the day, no one likes blocked drains, especially when the water begins to back up into other areas of the home. A blocked drain can lead to mold and mildew in the walls and floors, which can eventually cause damage to your property if left untreated. In such cases, what you can do is follow up with these important points to get rid of an unwanted blocked drain and have your drain flowing freely again in no time!